Andy Warhol, renowned as one of the most influential figures in American pop art, has unsurprisingly extended his artistic touch to portraying Barbie, a symbol deeply ingrained in pop culture.
One of the final portraits created by Andy Warhol before his passing was an artistic rendition of the quintessential American symbol, the Barbie doll. This unique portrait was brought into existence through a close camaraderie with Billy Boy*, a renowned fashion designer and prominent figure in American society.
Table of Contents
Barbie, Portrait Of BillyBoy – A Unique Icon In Warhol's Collection
Created in 1986, "Barbie, Portrait of BillyBoy*" represents the final addition to Andy Warhol's illustrious repertoire of iconic American figures and brands. The painting encapsulates Barbie, an emblem of childhood for over half a century, instantly recognizable and firmly on par with Warhol's other notable portraits of American pop culture figures like Marilyn Monroe, Elvis Presley, and Liz Taylor.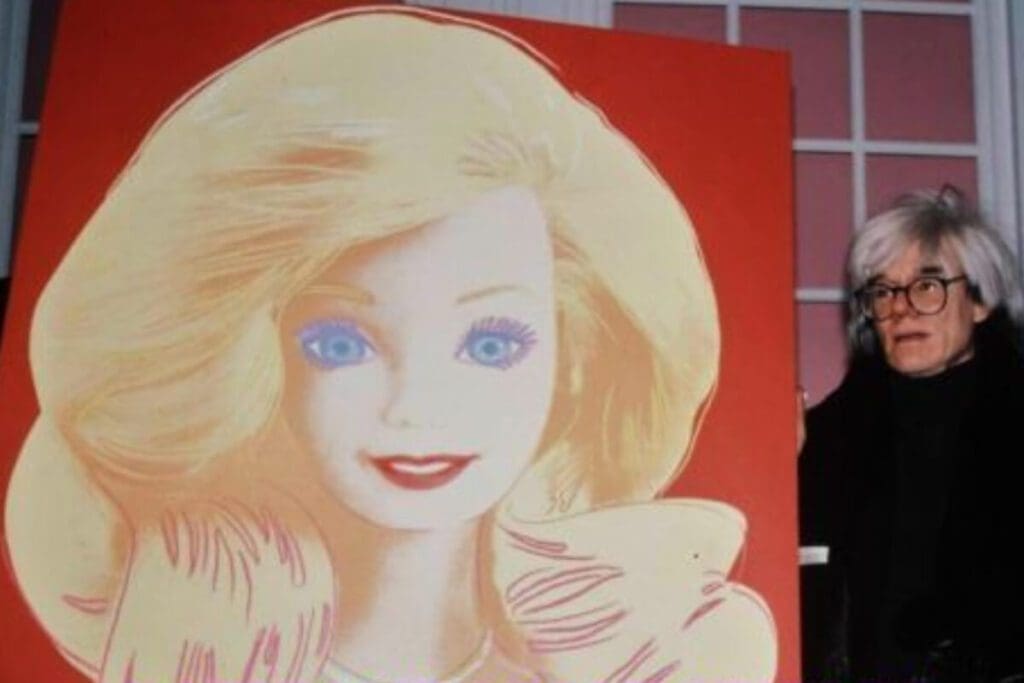 The immortal celebrity of Barbie exemplifies beauty, glamour, and the elixir of eternal youth.
BillyBoy: An Enigmatic Muse Of Andy Warhol
Born on March 10, 1960, BillyBoy* is an American artist, socialite, and fashion designer. He holds a special place in the artistic world as a muse of the legendary pop artist Andy Warhol. BillyBoy*'s story begins in Vienna, where he was adopted by a Russian couple who migrated to New York City when he was merely four years old.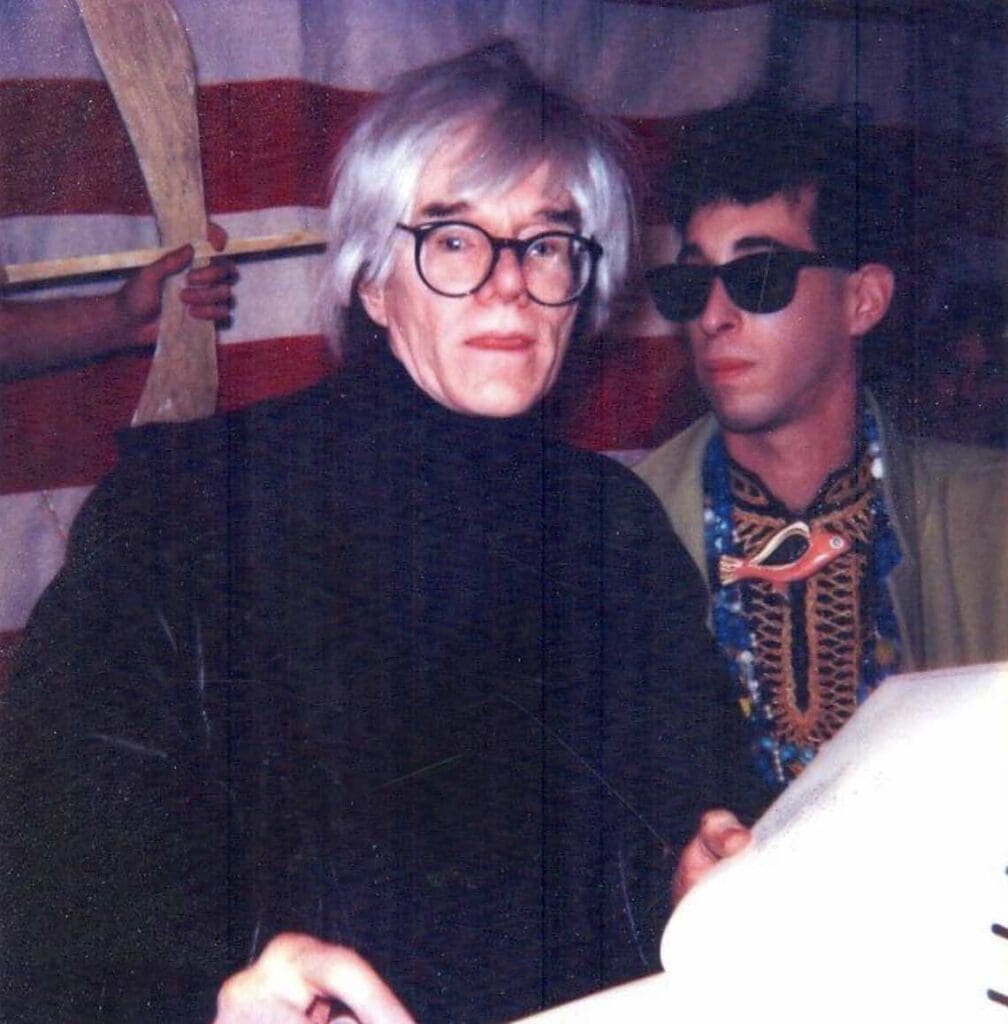 A Foray Into Fashion And Jewelry
In 1979, BillyBoy* embarked on a journey to design and manufacture costume jewelry, launching the label Surreal Bijoux in Paris. His creations found fans in high places – one of his bracelets owned by the iconic actress Elizabeth Taylor was auctioned in 2011, fetching a handsome sum of $6,875.
A Lifelong Affair With Barbie
BillyBoy* is known for his artistic ventures and his unparalleled collection of Barbie and Ken dolls, totaling over 20,000 and counting. His fascination with Barbie culminated in the authorship of the book "Barbie: Her Life and Times" in 1987.
BillyBoy's love for Barbie was so deep-rooted that from 1984 to 1990, he collaborated with Mattel, the manufacturer of Barbie dolls, to curate two tours called "Le Nouveau Théâtre de la Mode" (New Theatre of Fashion).
His influence in the world of Barbie was such that when Warhol, his close friend, wished to paint him, BillyBoy redirected Warhol's focus to Barbie instead.
So there is no wonder that when Warhol wanted to paint BillyBoy, he told him:
The Intersection Of BillyBoy's And Warhol's Artistic Worlds
The lasting impact of BillyBoy*'s contribution to the fashion and art world is undeniable. His life and work represent an intersection of artistic expression, high fashion, and popular culture, making him an intriguing figure in 20th-century art and style.
His interactions with Warhol, resulting in the iconic Barbie portrait, further amplify his influence and underpin the diverse ways popular culture can inspire and shape artistic creation.
A Personal Gift: The Story Behind The Portrait
What distinguishes "Barbie, Portrait of BillyBoy*" is its scarcity and deeply personal provenance. The painting was a gift from Warhol to the young designer and protégé of Jacqueline Onassis. BillyBoy, known for his artistic creativity, made a strong impression on Warhol with his Surreal Couture clothing and Surreal Bijoux jewelry.
For a long time, the Barbie painting hung in BillyBoy's living room as it was a personal gift from Andy Warhol to him.
A Testament To Friendship And Collaboration
The creation of this unique Barbie portrait was in recognition of BillyBoy's "Nouveau Théâtre de la Mode" Barbie. This was the first designer Barbie and the first time a designer's name was featured on a doll box – a project that Warhol was 'excited about.' This particular piece of art, with its striking blue backdrop referred to as BillyBoy Blue, took inspiration from one of BillyBoy*'s Surreal Couture Jackets, which he often wore.
Rarity And Uniqueness In Warhol's Barbie, Portrait Of BillyBoy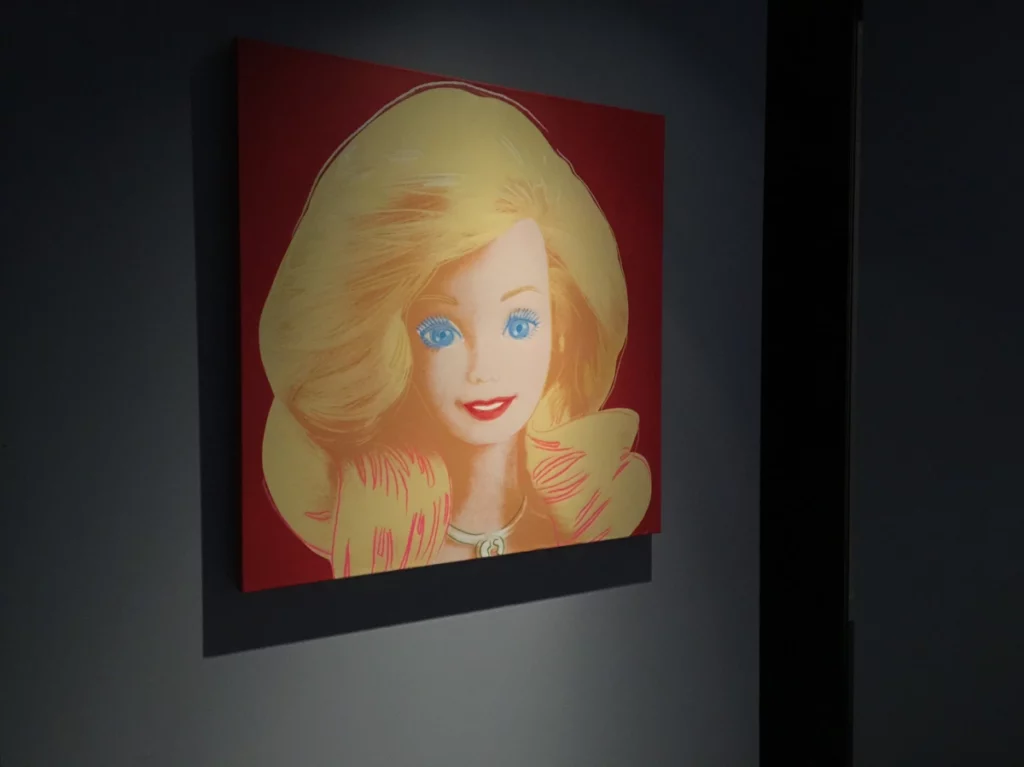 "Barbie, Portrait of BillyBoy*" is an extraordinary rarity within Warhol's work. Known for his factory-like production style, which created a pervasive canon of imagery for each subject and theme, this piece is one of just two existing Warhol paintings of Barbie.
The other known piece, featuring a ruby-red background, was commissioned later in 1986 by Mattel, the company behind Barbie.
The Lasting Impact Of Barbie, Portrait Of BillyBoy
"Barbie, Portrait of BillyBoy" is not just a painting; it's a testament to Warhol's deep-rooted interest in iconic figures and an encapsulation of his ties to the figures he painted.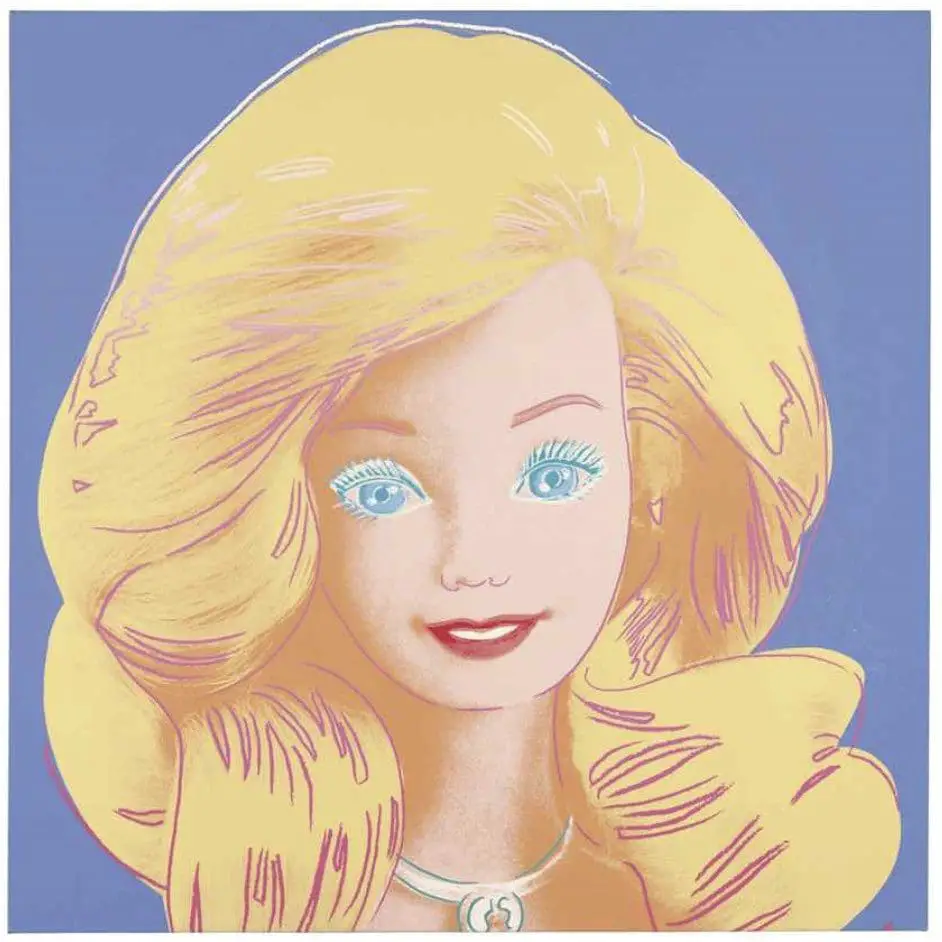 This blend of friendship, professional admiration, and artistic collaboration has given us a unique piece that stands out in Warhol's art. Its deep personal context and representation of an icon that has influenced generations make it a significant and enduring piece in the Warhol canon.
Anita Louise Art is dedicated to art education, great artists, and inspiring others to find and create their art. We love art that uplifts and inspires. #ArtToMakeYouSmile! #ArtToMakeYouHappy!
If you want to see any of my art, you can find out more by clicking here. If you are interested in what inspires me and my paintings, you can discover more by clicking here.
We have a free newsletter and would love you to be part of our community; you can subscribe to the newsletter by clicking here. If you have any questions, I would be happy to talk to you anytime. You can reach me, Anita, by clicking here.

Subscribe to our Anita Louise Art YouTube Channel with great videos and information by clicking here.
Join us for our podcast "5 Minutes With Art." Spend just 5 minutes a week with us to discover and learn about great art and artists. You can find out more about our podcast by clicking here.
Related Questions
Salvador Dalí And Pablo Picasso, Similarities And Differences
Salvador Dalí and Pablo Picasso are two of the most iconic and influential artists of the 20th century. These Spanish painters revolutionized the art world with their unique styles and groundbreaking approaches to art. Although they were contemporaries and shared a common heritage, their styles differed vastly, and their artistic visions diverged significantly.
By clicking here, you can learn more by reading Salvador Dalí And Pablo Picasso, Similarities And Differences.
Differences Between Leonardo da Vinci And Pablo Picasso
Leonardo da Vinci and Pablo Picasso lived in entirely different times; their artwork is also very different. Both are considered artistic geniuses who influenced art movements and were essential artists during the time and place they lived. Leonardo only painted a few paintings, whereas Picasso was a prolific artist.
By clicking here, you can learn more by reading Differences Between Leonardo da Vinci And Pablo Picasso.
40 Inspiring Quotes From The Artist Pablo Picasso
The Spanish artist Pablo Picasso lived a very long life. During his lifetime he gave us many inspiring quotes about art, love, and living life. These are some of our favorite quotes by Pablo Picasso.
By clicking here, you can learn more by reading 40 Inspiring Quotes From The Artist Pablo Picasso.