Hawaii is a tropical paradise filled with sandy's pristine beaches. But Hawaii also has a vibrant culture filled with many legends and traditions and Hawaiian art.
Hawaiian native art is an art movement that reflects Hawaii's culture, people, legends, and traditions. The Hawaiian native artists all captured the richness of the native Hawaiian life, landscape, culture, and traditions of the Hawaiian islands. Many of these important Hawaiian artists were not born in Hawaii. Still, they became so fascinated with Hawaii that they spent most of their artistic lives painting Hawaiian subject matter.
You can see the artwork in these eight Hawaiian native artists at some of the art museums in Honolulu, Hawaii such as the Honolulu Museum of Art, Hawaii State Art Museum, and Bishops Museum. Many of these artists also have works of art that are part of the collections of museums throughout the United States and Europe.
Our Top 8 Hawaiian Native Artists To Discover
Jules Tavernier – Hawaiian Volcano School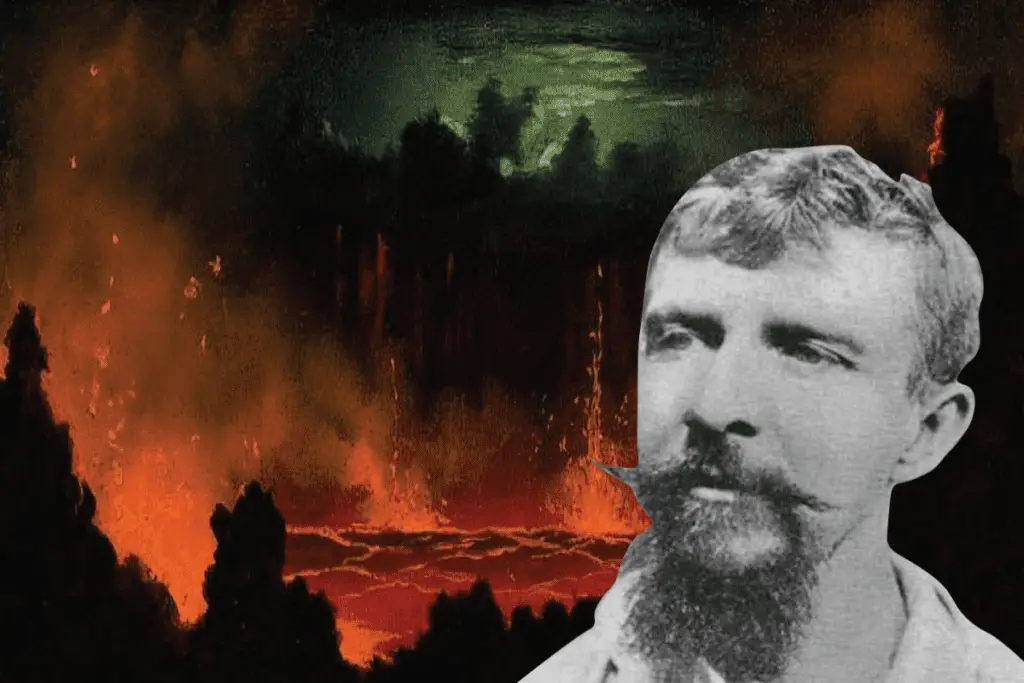 Jules Tavernier 1844 – 1889 was a French-born artist that was an essential member of the Hawaiian Volcano School. Tavernier left France in the 1870s to never return to his homeland. 
Eventually, he ended up on the island of Hawaii, where he made a name for himself as a landscape painter. He was fascinated with Hawaii's erupting volcano; this was a subject that preoccupied him for the rest of his life.
He is credited for starting the Hawaiian Volcano School, which consisted of all nonnative Hawaiian artists who painted nocturnal scenes of Hawaii's erupting volcanos. 
Tavernier is at the top of our list because he inspired and taught other critical Hawaiian artists. His paintings are now scattered throughout the United States at University Museums like the Brigham Young University Museum of Art in Provo, Utah.
He is not well known to many people outside of Hawaii. However, he is still considered a significant Hawaiian artist who influenced and helped other Hawaiian artists develop their artwork and style.
Satoru Abe – Hawaiian Sculpture And Artist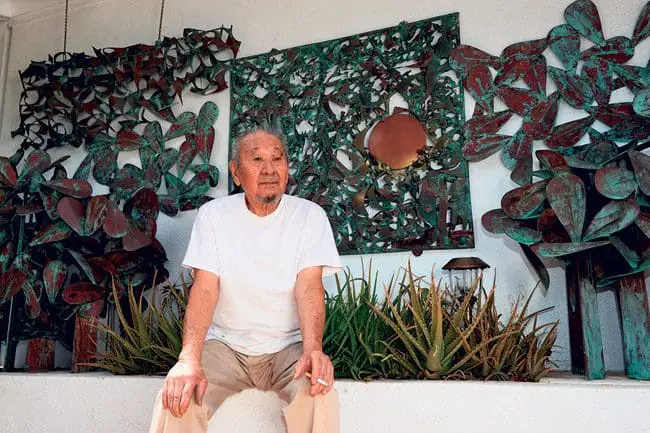 Satoru Abe is a Japanese-American sculptor and painter born in 1926 in Honolulu, Hawaii. Abe is considered a significant Hawaiian sculptor and artist.
He was raised in Hawaii but left to study in New York for a short time. Abe returned to Hawaii to pursue art full-time.
Many people call Satoru Abe the "Godfather of the Honolulu Art Scene" because of Abe's art and work throughout the Hawaiian Islands. With other Hawaiian artists such as Edmund Chung, Tetsuo Ochikubo, Jerry Okimoto, and James Park, they formed meaningful friendships and the foundation of the Metcalf Chateau group.
Abe is best known for his sculptures of abstract natural forms, many of which resemble trees or figurines.
Abe has shown his work in important museums like the MoMA in New York. He is a prolific artist that has produced over 5,000 works of art that can also be seen at the Honolulu Museum of Art and Hawaii State Art Museum.
Many of his works of art can also be found in public places throughout Hawaii. "An Island of Trees" and "Three Clouds" can be located at the Honolulu International Airport.
Cornelia Macintyre Foley – Painter Of Hawaiian Women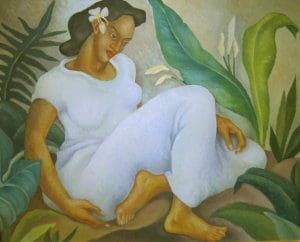 Cornelia Macintyre Foley (1909 – 2010) was born in Honolulu, Hawaii. In 1937 she married Paul Foley, a lieutenant in the US Navy; they moved and lived throughout the United States.
Foley was an incredible painter who worked in oils and acrylics. She is known as both a portrait and landscape painter.
Foley is best known for her voluptuous painting of Hawaiian women. She exhibited her paintings worldwide and even had two one-woman art shows.
Foley was an extremely versatile artist who also worked in printmaking. She produced many linocuts on laid paper and pencil drawings.
Jean Charlot – Painter of Hawaiian Pahu or Drums
Jean Charlot (1898 – 1979) was a French-born American painter who painted many scenes of Hawaii. He is also well-known for his work in Mexico and throughout the United States.
In 1949 at the invitation of the University of Hawaii, he was hired to paint a fresco in the University's administration building. He fell in love with Hawaii and decided to stay there until he died in 1979.
During his time in Hawaii, Charlot becomes one of the most important Hawaiian artists. He became fascinated with the Hawaii culture and traditions.
He is best known for many of his paintings of the Hawaiian pahu or drums. The Hawaii drummer has been the subject matter for many of his frescoes, tile murals, prints, and paintings.
David Howard Hitchcock – True Hawaiian Artist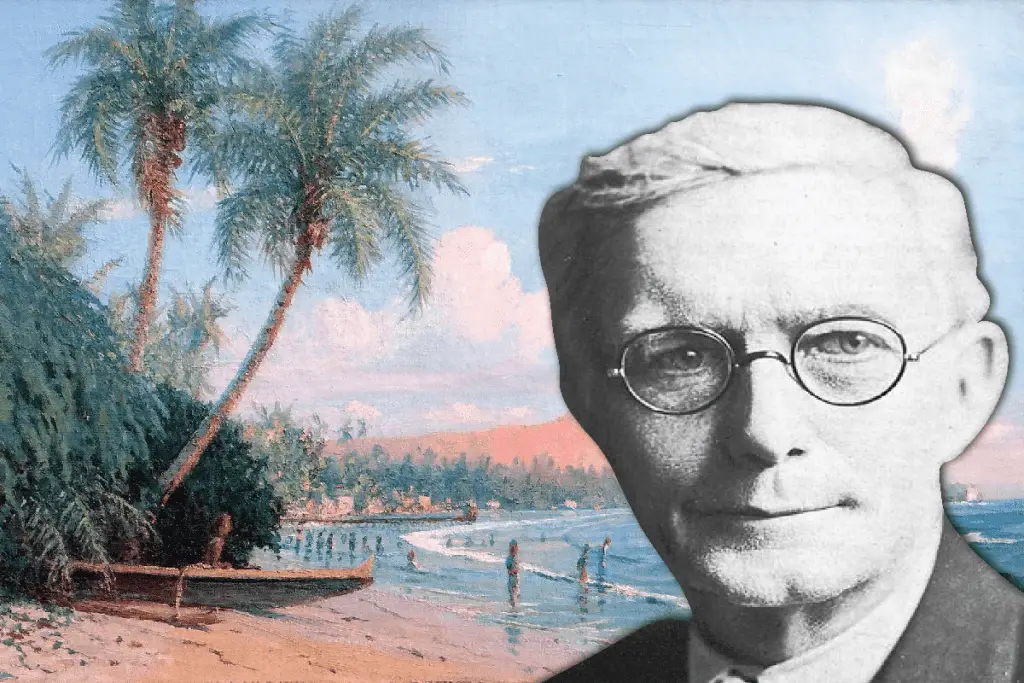 David Howard Hitchcock, also known as D. Howard Hitchcock (1861 -1943) was an American painter best known as a painter of the Hawaiian Volcano School. Hitchcock was born in Hawaii and trained under Jules Tavernier.
Hitchcock studied art in New York City and Paris, France. But he always returned home to his beloved Hawaiian Islands. Hitchcock also became one of the founders of the Kilohana Art League.
Hitchcock is a Hawaiian artist who gained some fame outside the Hawaii islands. For this reason, he is often considered a homegrown Hawaiian who gained international recognition.
John Melville Kelly – Hawaiian Painter, Etching And Aquatints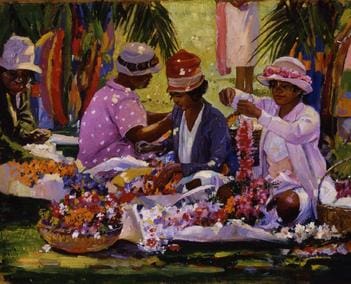 John Melville Kelly (1879 – 1962) Was born in Oakland, California, where he studied art at the San Francisco Art Institute. He lived and worked in San Francisco, California, before having a fascination with Hawaii, so he decided to move there and stay permanently.
When he first came to Hawaii, he planned to stay there and work for an advertising agency that promoted tourism, but he and his wife fell in love with the area and stayed permanently.
What is unique about Kelly is that besides his paintings, he also did etchings and aquatints primarily for human figurines, although occasionally landscapes. Their unique skill gets him on the list of these prominent Hawaiian artists.
Arman Manookian – Painter Of Hawaiian Scenes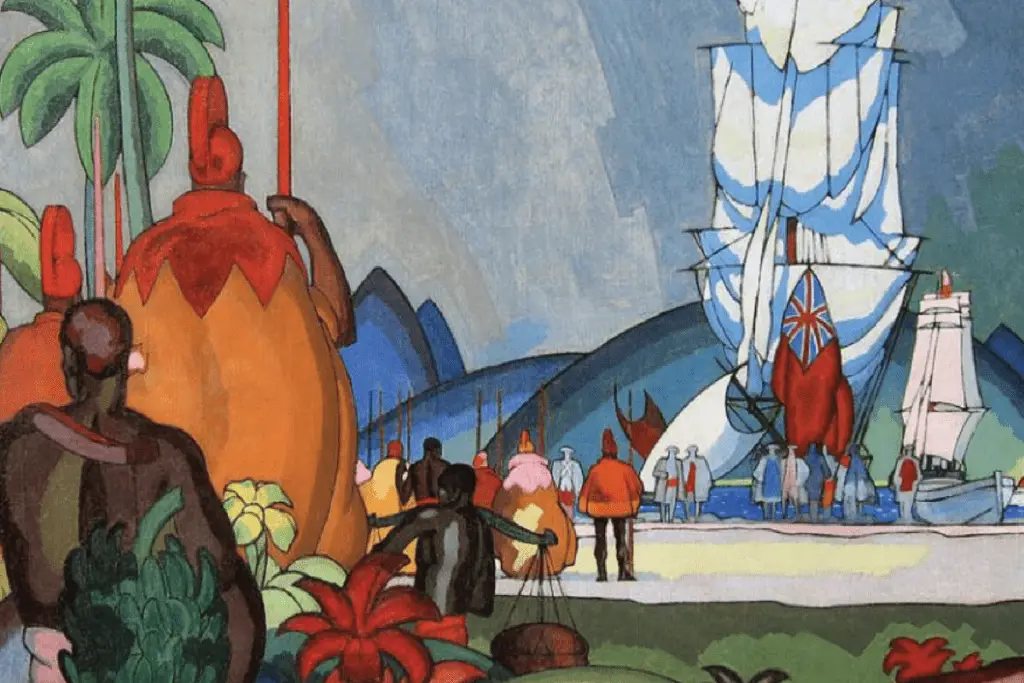 Arman Manookian (1904 – 1931) was an Armenian – American painter who took classes at the Rhode Island School of Design and Arts Students League in New York City.
While serving in the Marine Corps, he was assigned to Hawaii and, in 1927, after an honorable discharge, decided to stay in Hawaii. Arman was fascinated with the Hawaii culture, traditions, and people.
He died at the young age of 26, but not before painting some significant paintings of Hawaii that are today shown at the Honolulu Museum of Art and Bishop Museum in Hawaii.
Madge Tennent – Internationally Recognized Hawaiian Artist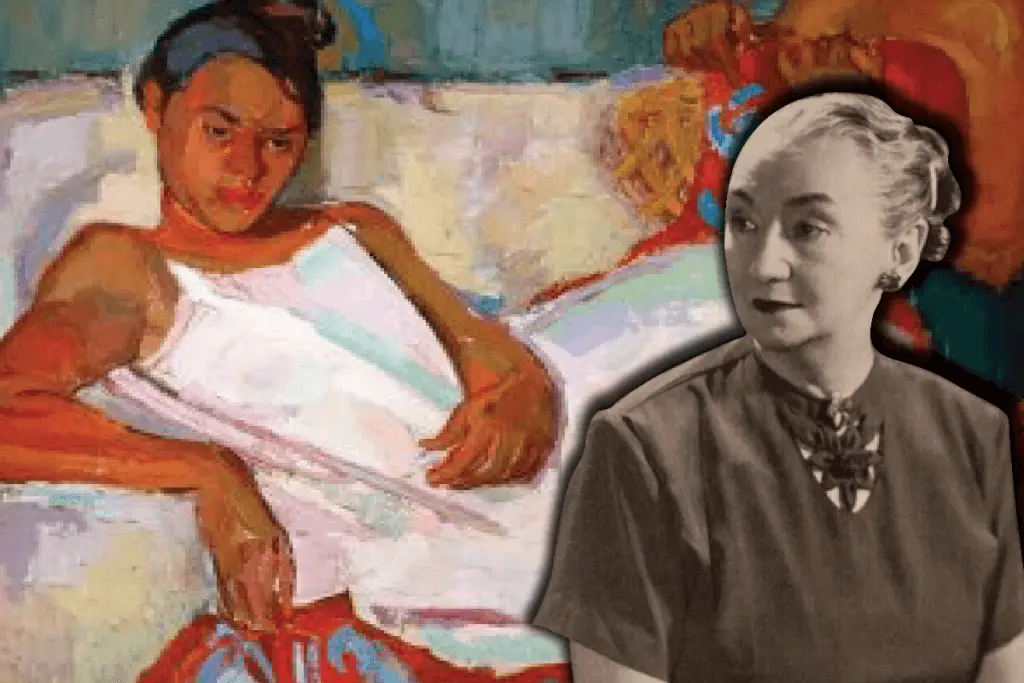 Madge Tennent (1889 – 1972) was born in England but later became a naturalized American citizen. She was raised in South Africa and did some artistic training in France.
Madge is one of the most accomplished and globally recognized artists who lived and worked in the Hawaiian Islands.
In 1923 on her way to bring her sons to school from British Samoa, where they were living, they stopped in Hawaii. They were persuaded to stay in Hawaii during that stop, and they agreed to stay in Hawaii.
During her time in Hawaii, Madge's artwork thrived. She had a distinguished career and sent many of her paintings to the United States for exhibitions.
What makes Madge unique is that she was one of the first artists to embrace the Native Hawaiians as her primary subject matter. Today her works of art can be found in the collections of museums throughout the world.
These eight painters are on our list are considered important Hawaiian Native artists due to their dedication to painting Hawaiian art or depicting the magnificent Hawaiian culture. Though not all were born and raised in Hawaii, they are still considered significant Hawaiian artists.
Anita Louise Art is dedicated to art education, great artists, and inspiring others to find and create their art. We love art that uplifts and inspires. #ArtToMakeYouSmile! #ArtToMakeYouHappy!
If you are interested to see any of my art, you can find out more by clicking here. If you are interested in what inspires me and my paintings, you can discover more by clicking here.
We have a free newsletter and would love you to be part of our community; you can subscribe to the newsletter by clicking here. If you have any questions, I would be happy to talk to you any time. You can reach me, Anita, by clicking here.

Subscribe to our Anita Louise Art YouTube Channel filled with great videos and information by clicking here.
Related Questions
11 Interesting Facts About Traditional Hawaiian Art
Hawaiian art is divided into three main periods: pre-European art, Nonnative Hawaiian Art, and Hawaiian Art With Western Influences. After Captain Cook arrived in Hawaii in 1773, traditional Hawaiian art changed as Western culture influenced Hawaiian art. The Volcano School of Art was developed in Hawaii in the late 1800s when the artist's work became impacted by the live volcanic eruptions in Hawaii.
By clicking here, you can learn more by reading 11 Interesting Facts About Traditional Hawaiian Art.
5 Ways Spending Time In Nature Helps Artistic Inspiration
Spending time in nature can help your artistic inspiration in 5 different ways 1) getting us out of the studio to see something new, 2) doing as the en Plein air painters and seeing art in a new light, 3) boosting our creativity, 4) helping us unblock an artistic block, and 5) clearing our minds so we can be more creative.
By clicking here, you can learn more by reading Was Leonardo da V5 Ways Spending Time In Nature Helps Artistic Inspiration.