I am a massive fan of Procreate as a tool for any artist. Many artists use the Procreate iPad app to produce art, and I find it a great tool to help me be a better artist.
Procreate is a digital app that you can use to produce digital art. You can also use it to lay out your artwork or help you make decisions while painting a piece of artwork. Many artists use it as a digital art journal; when they see something that inspires, they can take a photo and draw it on the iPad using the Procreate app.
Table of Contents
Unleashing Creativity with Procreate: A Digital Artist's Companion
Procreate, the renowned digital art app, has revolutionized how artists create and conceptualize their work. As an avid enthusiast of this tool, I can attest to its remarkable capabilities in enhancing artistic skills and creativity.
Procreate is not just a platform for creating digital art; it extends its utility to be an invaluable aid in traditional artwork's planning and development phases. The app's intuitive interface allows artists to experiment with different layouts and make critical decisions during painting. Moreover,
Procreate serves as a dynamic digital art journal. Its ability to integrate photography with digital sketching means that when inspiration strikes, artists can instantly capture the moment, using their iPad to photograph a scene and then directly sketch or paint over the image in the app.
This seamless blend of technology and art makes Procreate an indispensable tool for modern artists looking to expand their creative horizons. The Procreate app allows you to organize all of your designs in a digital format.
Here are some ways an artist can use Procreate:
Procreate: Can Produce Digital Art
Procreate has been used to help artists to produce digital art. Even though this is an inexpensive iPad app, the cost is only is under US$10, it still a compelling app. Many professional artists use the Procreate apps as their primary way of producing digital art.
The Procreate app uses an Apple Pencil and has a variety of brushes; you can set up your pallets and colors and draw anything you want to draw directly onto the iPad screen. As mentioned above, Procreate is a powerful tool that many professional digital artists are using.
If you are looking to produce digital art with the Procreate app, there is a lot of online instruction. The Procreate app website shows some fantastic artwork done using the Procreate app.
Procreate Can Layout Your Art
One of the main ways of using the Procreate app is to help in lay out your art. I believe it is much better to plan what you want to paint before you paint it so that you do not need to go over or cover up unnecessary mistakes.
I use the Procreate app to help me digitally lay out what I will paint and how I will paint it. Of course, sometimes, I might change my mind when I paint something, but at least having a bit of a plan helps me, so I do not have to paint over mistakes as much as I once had to.
I will often lay out my artwork or what I will paint on the Procreate app. I will print out a copy of it and trace what I have printed from Procreate onto the canvas so they already have a working design that I can start painting. Using Procreate helps me improve at proportions or areas where I may be weak with my painting; Procreate also allows me to save some steps in the actual painting process.
Procreate Can Help You Make Decisions While Painting
Face it many times, you're painting something, and you can't quite decide what color you want the background to be or how you want something to look. Other times you may feel like something is not quite right, and you want to experiment with changes.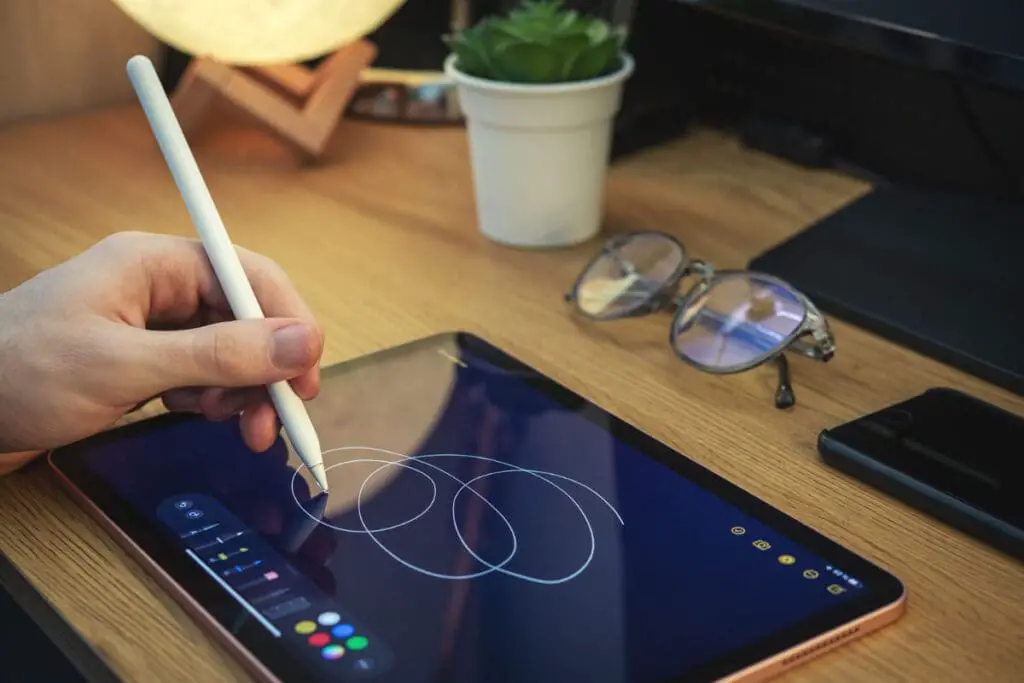 When this happens to me, I find that the Procreate app is a fantastic tool for me to use. I will photograph my half-done artwork and then import it into the Procreate app. I will then use the Procreate app to experiment and play with how my painting should look.
For example, if I'm unsure what color background I want to put on a painting, I can start to put different background colors in and see how I like them and how they look. If I want to change another element of my painting, I can start using the brushes and the colors that Procreate provides and make those changes digitally before I change the canvas.
I find that this helps me save a lot of time in my actual painting process. I work mainly with oil paints, so it can become problematic to keep painting over something. The Procreate app helps me eliminate these mistakes and lets me decide what I want digitally before putting it on the canvas.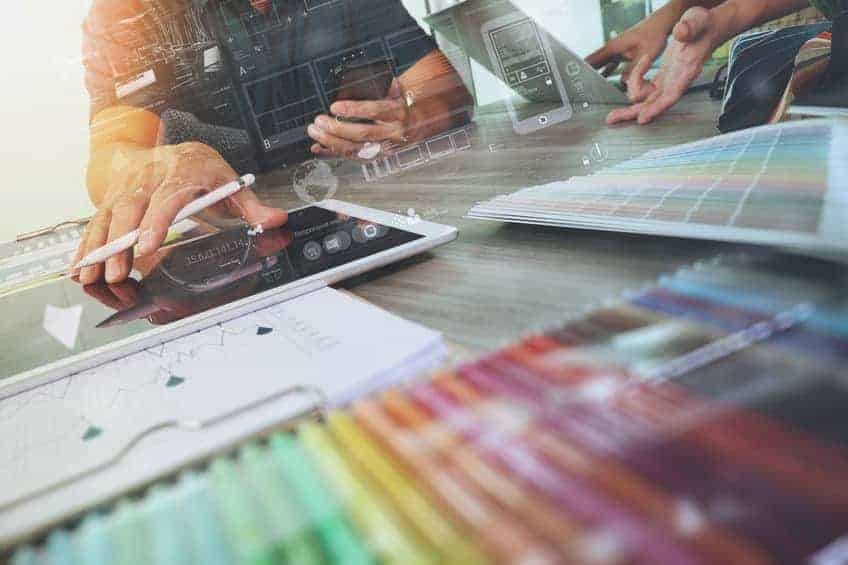 Use Procreate As An Art Journal
Procreate is a great app that you can use as an art journal. You no longer need to spend your time carrying around a book and a pencil; instead, you can move around your iPad with an Apple Pencil. If you see something that gets your attention, you can photograph it or sketch it out right there on the iPad.
I've often said if some great artists like Van Gogh or even Leonardo da Vinci had access to an iPad, I am sure they would have also used the technology. They would've seen the value in photographing something, putting it into a journal, or even sketching something right on the spot and always having a digital copy.
What is great about this is that Procreate will allow you to place several drawings into a folder. For example, if you are drawing flowers, you could put all your flower sketches in one folder, and when you want to check out those sketches, you can quickly look at them and find them because they're already organized for you.
You can also export the drawings and even print them out after exporting them. Procreate will give you several formats to export, such as JPEG, PDF, PSD, PNG, and GIF. They also have shared layers that you can export to an animated GIF, MP4, or others. That means you can import these and use them in another program.
As I have mentioned before, the disadvantage of the Procreate app is that it is only available on the Apple iPad, and it is best to use it with the Apple Pencil.
The advantage of the app is that it is cheap, and you don't need to pay a monthly subscription fee. You pay the one-time fee, and then you can use it as much as you need to use it.
We feel that the future of design will be on an iPad or tablet. It is so natural to draw on a screen with a pencil than to draw on a computer. That's why we believe that iPads and other tablets will continue to be more critical for all kinds of artists.
If you are interested in seeing any of my art, you can find out more by clicking here. If you are interested in what inspires me and my paintings, you can discover more by clicking here.
Anita Louise Art is dedicated to art education, great artists, and inspiring others to find and create their art. We love art that uplifts and inspires. #ArtToMakeYouSmile! #ArtToMakeYouHappy!
If you are interested in seeing any of my art, you can find out more by clicking here. If you are interested in what inspires me and my paintings, you can discover more by clicking here.
We have a free newsletter and would love you to be part of our community; you can subscribe to the newsletter by clicking here. I would be happy to talk to you if you have any questions. You can reach me, Anita, by clicking here.

Subscribe to our Anita Louise Art YouTube Channel filled with great videos and information by clicking here.
Join us for our podcast "5 Minutes With Art." Spend 5 minutes a week with us to discover and learn about great art and artists. You can find out more about our podcast by clicking here.
Related Contents
Procreate App Ideas, Using Procreate To Help Your Art
Procreate will help save you time because it will help you plan your painting; you will not need to paint over your artistic mistakes.  Procreate can also be used as an online sketchbook or art journal.  Procreate can help you to decide on a color before you paint that color on a canvas.
By clicking here, you can learn more by reading Procreate App Ideas, Using Procreate To Help Your Art.
Is Procreate Worth It? 11 Reasons Why Artists Should Use Procreate
An art museum will help to collect and preserve works of art. They also interpret the art and help to educate us all about art. Many art museums will have programs that will allow you to even experiment with different types of art. The core role of an art museum is to inspire us about art.
You can discover more by reading Is Procreate Worth It? 11 Reasons Why Artists Should Use Procreate by clicking here.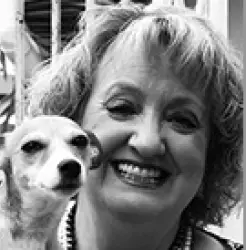 Latest posts by Anita Louise Hummel
(see all)