Perhaps no other contemporary Chinese artist is as popular as Ai Wei Wei. Most people, when they think of contemporary Chinese art, they think of Ai Wei Wei.
Ai Wei Wei is an extremely captivating artist who produces some amazing art installations. His art speaks of political activism as he continues to place himself in the middle of world events. He uses Chinese art forms in his art, along with photography and video.
Ai Wei Wei is famous for working as an art consultant on the Olympic Stadium called The Bird's Nest. This shows he is truly a proficient artist that deserves his artistic recognition.
Table of Contents
Here Are My 7 Top Reasons Why The Chinese Artist Ai Wei Wei Is So Famous
1. – Ai Wei Wei is Captivating
Ai Wei Wei is considered one of the world's most famous and captivating artists. He is always grabbing headlines around the world. Even people unfamiliar with him and his art seem to know his name and have heard about his captivating art.
This is because Ai Wei Wei uses many everyday and antique objects to make a statement with his artwork. In their Art Assignment series, PBS did a short video clip that sums up Ai Wei Wei's work and life. You can view the PBS video by clicking below and learn more about what makes Ai Wei Wei so captivating.
2. – Ai Wei Wei's Amazing Art Installations
Ai Wei Wei produces many amazing art installations. He will use many everyday materials such as antiques and other objects and make them into an art form. He also uses many traditional Chinese materials that would otherwise be discarded or thrown away to produce his art.
This is what really makes him a unique artist – Ai Wei Wei does not limit himself in any way – he will use everything from antiques, wood, old scarp metal, porcelain to photography for his art.
The photo below shows the art installation at the Tate in London called Sunflower Seeds. Each seed is made of porcelain and then painted by hand to look like a Sunflower seed. Ai Wei Wei piles up thousands of seeds for his art installation.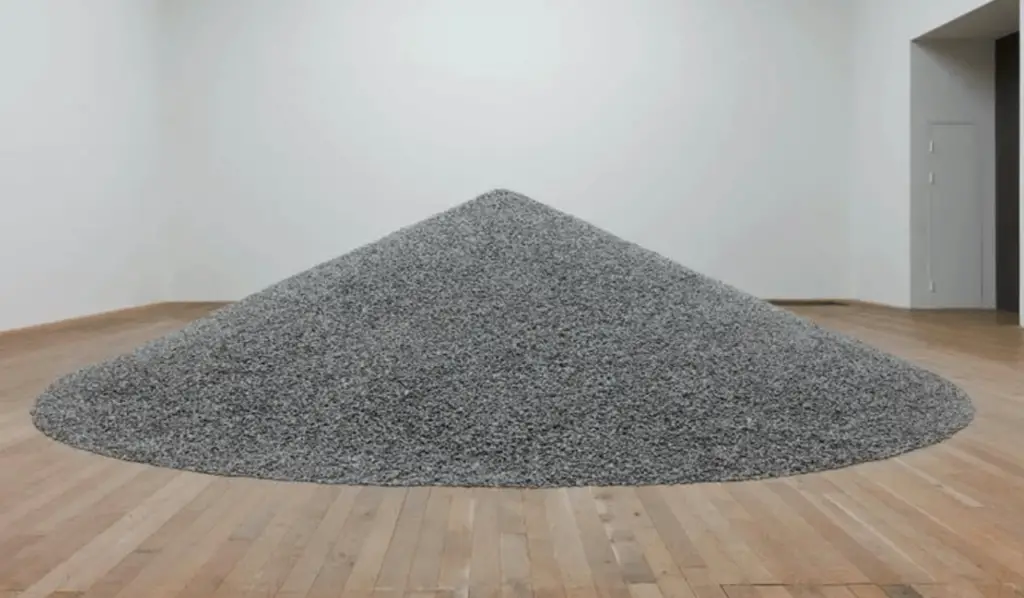 3. – Ai Wei Wei's Political Activism in Art
Ai Wei Wei is known for its political activism against the Chinese government. I do not want to comment on whether this activism is right or wrong, but his political activism has become a focal part of his artwork; Ai Wei Wei has had many run-ins with the Chinese Government.
Ai Wei Wei's constant activism has led to him being in the news, and many believe this has helped lead to his success as an international artist. At his core Ai Wei Wei believes that activism and art should go together, and you cannot produce great art without being a great political activist.
In his art Ai Wei Wei makes a lot of statements about destroying the old to make way for the new. He famously smashed a valuable old Qing dynasty vase and took a photo of the process, the photos sold for over USD $1,000,000.
If you are interested to learn more about Ai Wei Wei and his political activism and his art, you can watch a short interview he did with the US-based CBS 60 minutes show. To watch the 50 Minutes video click on the link below.
4. – Ai Wei Wei's Places Himself At World Events
Ai Wei Wei's political activism is not just against the Chinese government, but he is known to have tackled other social issues. Quite recently, he took on the plight of refugees in Europe through some of his art installations. Ai Wei will place himself
Ai Wei Wei is an artist that puts political activism into his art in any place he feels there is a social injustice taking place or a need. This is why Ai Wei Wei considers himself an activist and an artist and he does not limit his art and activism just to China.
5. – Ai Wei Wei Uses Chinese Art Forms
Ai Wei Wei uses a lot of Chinese forms and materials in his art. He's been known to use antique Chinese furniture and cut them up to make his art. He painted Coca-cola on an old Chinese vase. He will use Chinese forms and techniques to make his art. He will make something modern but use the old antique method of joining wood together.
This is something that makes Ai Wei Wei unique; he uses many of the traditional art forms to make his contemporary art. He mixes the old with the new. In this video produced by the Tate gallery, you can see some of the processes used to make his thousands of hand-painted porcelain sunflower seeds. To view the video, click below.
I really appreciated how Ai Wei Wei uses old techniques to make something new; we do a lot of this with my company Mondoro. I have spent my life looking at traditional Asian art and handicraft techniques and finding a way to use them to manufacture home decor and home furnishing products relevant to today's fashion and trends.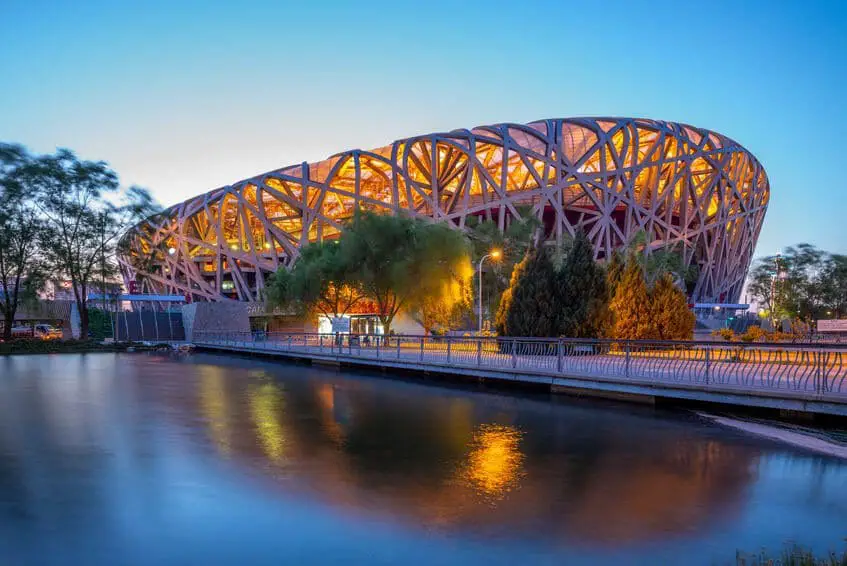 6. – Ai Wei Wei Was A Consultant For The Bird's Nest
Ai Wei Wei has consulted on many architectural projects; one of his most famous architectural projects is the Chinese Olympic stadium known as the Bird's nest. I have personally been to Beijing and seen the Bird's nest, and it is an amazing building.
The concept of the Bird's Nest originated from the study of Chinese ceramics; the building uses steel beams in order to hide the support for the retractable roof. The building does look like an actual Bird's Nest.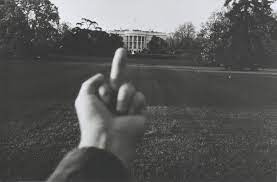 7. – Ai Wei Wei Uses Photography and Video
Ai Wei Wei is also famous for his use of photography and video. He first became known as a photographer during his time in New York City from 1981 to 1993. He went around New York City and photographed thousands of photos of everyday life.
Ai Wei Wei is also famous for irreverently giving the finger to buildings of authority around the world. The Chinese were not too happy when he gave the finger to the portrait of the Mao Tse Tung photo on Tiananmen Square in Beijing, China,
But Ai Wei Wei is known to irreverently give the finger to the White House, Effiel Tower, Trump Tower, Sydney Opera House – to name just a few. In fact, there is probably not any place of authority or a cultural icon that he has not photographed giving the finger to.
Ai Wei Wei is one of these rare artists who are famous but whose art also has a purpose and makes us think about the meaning. This is why Ai Wei Wei continues to be an important artist – he is not just an artist but also an activist.
Related Content
Why is Takashi Murakami So Popular?
Takashi Murakami's art successfully blurs the art lines between high and low culture. Takashi has successfully collaborated and used his art on products produced by many major brands. Today you can see the Murakami flowers on fine art, pop culture, fashion, to commercial products.
You can learn more by reading Why is Takashi Murakami So Popular? The Japanese Artist Takashi Murakami by clicking here.
What Type Of Artist Is The Japanese Artist Yayoi Kusama?
Yayoi Kusama calls herself an obsessional artist or an artist who does stereotypical repetition. Her art does not fit into one single art movement. Kusama calls herself an environmental artist as her art will encompass the entire space, including the walls, ceilings, and floors. A lot of her art is about perspective and an infinity that never ends.
You can learn more by reading What Type Of Artist Is The Japanese Artist Yayoi Kusama? by clicking here.