Social media is one thing that anyone in the art business needs to look at and consider. Despite how prevalent social media is, many artists choose not to be on social media.
It is not unusual for an artist to not want to have their artwork posted on social media. There could be many reasons for this, including copying their artwork or using their artwork online without consent. Some artists may just not like social media or do not see the point in spending their time on social media.
Table of Contents
The reason why an artist will not choose to be on social media is as varied as the artists themselves.
Here are some of our top reasons why an artist may not want to post their artwork on social media:
1. Does Not Want to Show Their Art To Every Audience
Some artists do not want to show their artwork to every audience or put their artwork into the public space. It could be that they have a small group of people who buy their artwork, so they want to keep it exclusive.
Other artists want to control who sees the work and how they see it. They may want to be sure their artwork is properly displayed to be shown.
Not putting artwork out on social media is usually an artistic or a business choice. There is nothing wrong with an artist not wanting to have their artwork posted and displayed on social media.
2. Does Not Want Their Artwork To Be Copied.
Some artists do not want their artwork to be copied or used by others without permission. In the world of social media, this can be a problem.
To help solve this problem, an artist can place a watermark or logo through any of the photos they post on social media or their website. A watermark is difficult for someone to remove, especially if it is in the middle of the artwork.
At the same time, having a watermark on all your artwork can be distracting for those who are serious about looking at your work. Having a predominant watermark could get in the way of your selling your artwork.
3. Put "Do Not Repost" But No One Listens
Some artists will go a step further and put on their artwork "do not repost." But even if they put this on their artwork or near their artwork, people are not listening and still reposting the artwork without permission. Some of these artists have just given up posting their artwork online.
This kind of behavior will make many artists wary about posting on platforms like social media. It is hard for the artist to control or know who has reposted their artwork and who has reused it without giving proper credit.
Nobody wants to produce great works of art just so that someone can freely use the art and not give the original creator or artist credit for their hard work.
If someone reposts your work or uses it without permission settling this issue could take you a lot of time and effort. It is not always easy to prove these kinds of things or to force someone to take the posting or artwork down from their site.
4. Does Not Want To Spend The Time With Social Media
Posting on social media takes time. If you want to be successful on social media, you need to be willing to take the time necessary to post things on social media and be an active social media user.
Some artists just simply do not feel this is the best use of their time so they ignore social media.
5. Does Not See The Need To Be On Social Media
Other artists may have the time, but they do not see the need to put their artwork up on social media. Many people can make a living and sell their art on social media, but it does take a commitment of time and resources.
If you are an artist that does not see the need to post on social media – that is OK. Not every successful artist is active on social media.
If you want to find out more you can read 11 Ways To Become A Successful Artist Without Social Media by clicking here.
6. Does Not Like Social Media
Some people just do not like social media. I am someone who is starting to fall into this category.
I am on social media because I need to be for my business, but spending hours on social media and scrolling through people's profiles and lives is not something I enjoy. So much of what is on social media is either about bragging or uninformed news articles.
I do appreciate social media as a way to keep in touch with family and friends.
Some artists may like me – they do not really like or enjoy social media so they may not see the need for it. They may not see how social media will help them sell or generate interest in their artwork.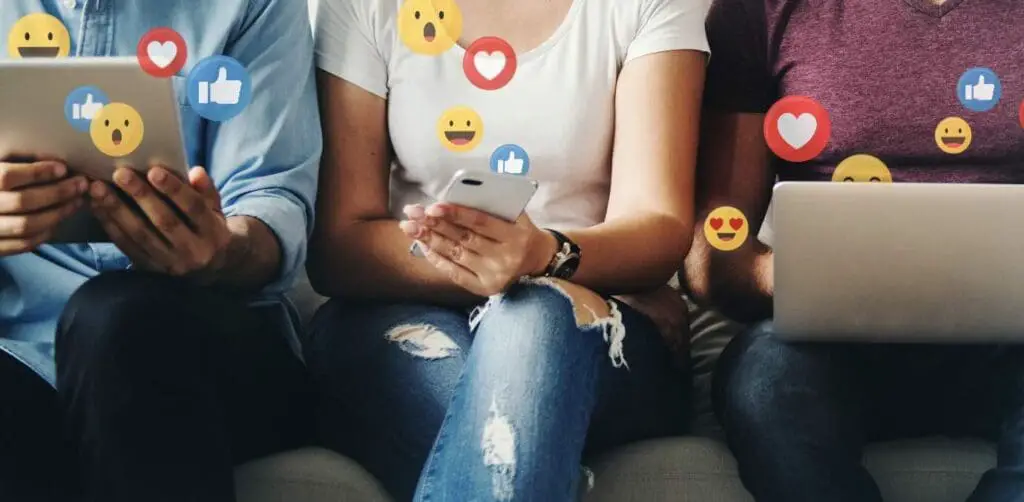 7. Feel It Is Difficult To Make Money With Social Media
An artist may feel that it's difficult for them to make money from social media.
I know many people make a full-time income selling things off social media. I have not been so lucky and have not found social media to be a great driver of traffic to a website or a way to sell my art.
I am on social media as I see it more to market myself as an artist and gain some exposure. But I am also careful to limit my time on it and use programs like the Tailwinds App or Hootsuite to help me manage my social media postings.
An artist does not need to be on social media to be successful. In fact, many artists are very successful and earn a full-time income with their art that does not have a social media presence. To find out more about this, you can read 11 Ways To Become A Successful Artist Without Social Media by clicking here.
Listen To Our Podcast About Decoding the Artistic Choice – Why Some Artists Opt Out of Social Media Below or By clicking here.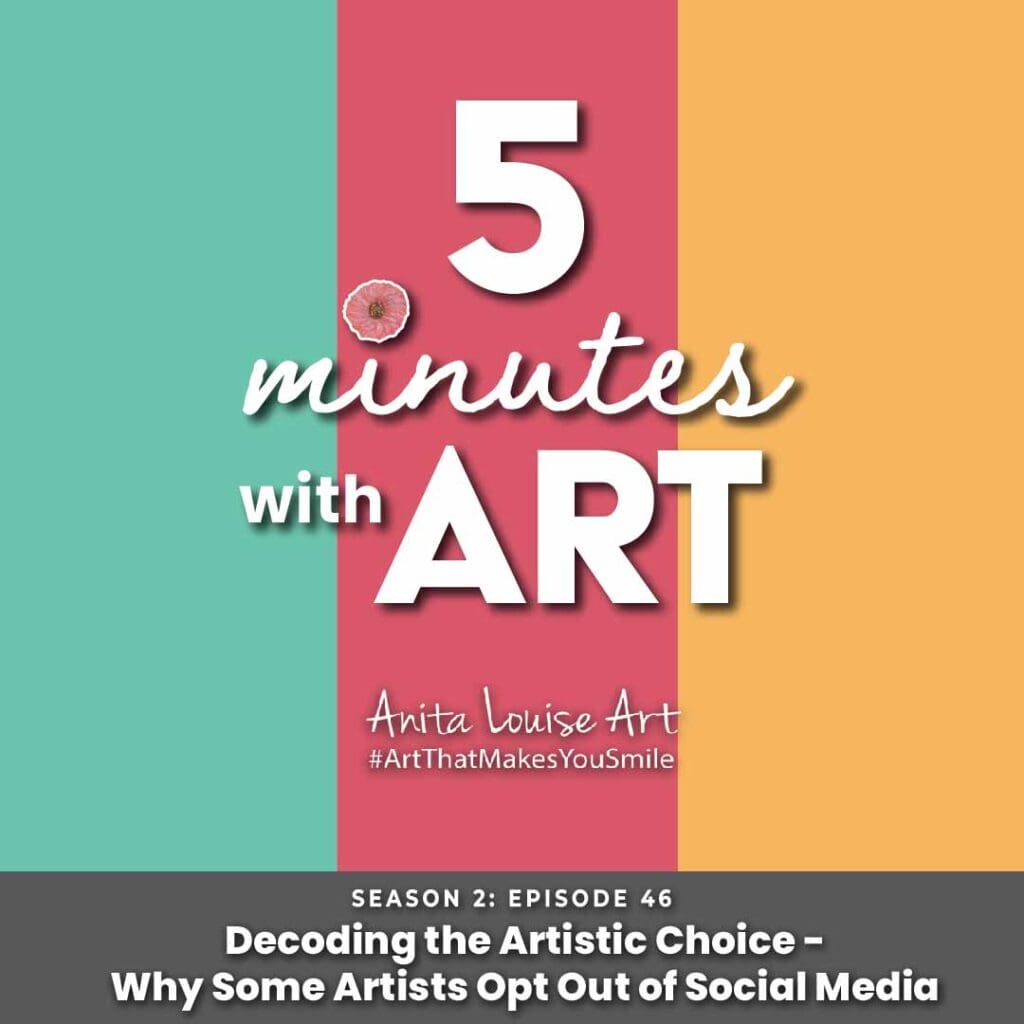 Related Questions
Why Should Every Artist Be on Instagram?
There are many reasons why every artist should have an Instagram account. Some of the reasons include that Instagram is free and easy to use as a visual social media platform. Instagram allows you to tell your story and can help you get exposure for your artwork.
Instagram can also help give you inspiration and ideas. Through Instagram, you can also meet fellow artists and friends.
You can learn more by reading Why Should Every Artist Be on Instagram? 9 Reasons Why by clicking here.
How Should An Artist Use Pinterest?
Pinterest is a great free online tool for artists to build their artistic brand while also giving exposure to their artwork. It can help an artist gain a wider audience and help direct people to their eCommerce site or website to purchase their art.
Pinterest can also be a great way for an artist to see what other artists are doing and what art is trending and popular. Pinterest is a great source for an artist to use to find artistic inspiration.
To learn more you can read How Should An Artist Use Pinterest? 15 Ways Pinterest Helps An Artist by clicking here.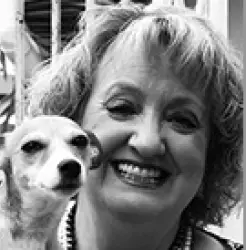 Latest posts by Anita Louise Hummel
(see all)