All art is a great and powerful motivator. Art, when done right, can change lives and change our moods.
Over the years, art has been a key in almost every society and time frame. So, understanding art through the ages and some of the world's most influential art is essential as life's influence continues. Read on as we explore some of the world's most influential art pieces.
Table of Contents
The 36 Most Famous Paintings In Art History And Why They Matter
Art can evoke emotions, provoke thought, and connect the past with the present. Throughout history, some works of art have risen to iconic status, their influence reaching far beyond their initial time and place.
Read on as we explore 36 of the most famous paintings in art history and discuss their significance and impact.
Each of these works offers a unique insight into the era it was created, the artist who created it, and the art world at large. They've stood the test of time, inviting new interpretations and inspirations, confirming art's evergreen relevance in capturing and influencing the human experience.
Mona Lisa (Leonardo da Vinci)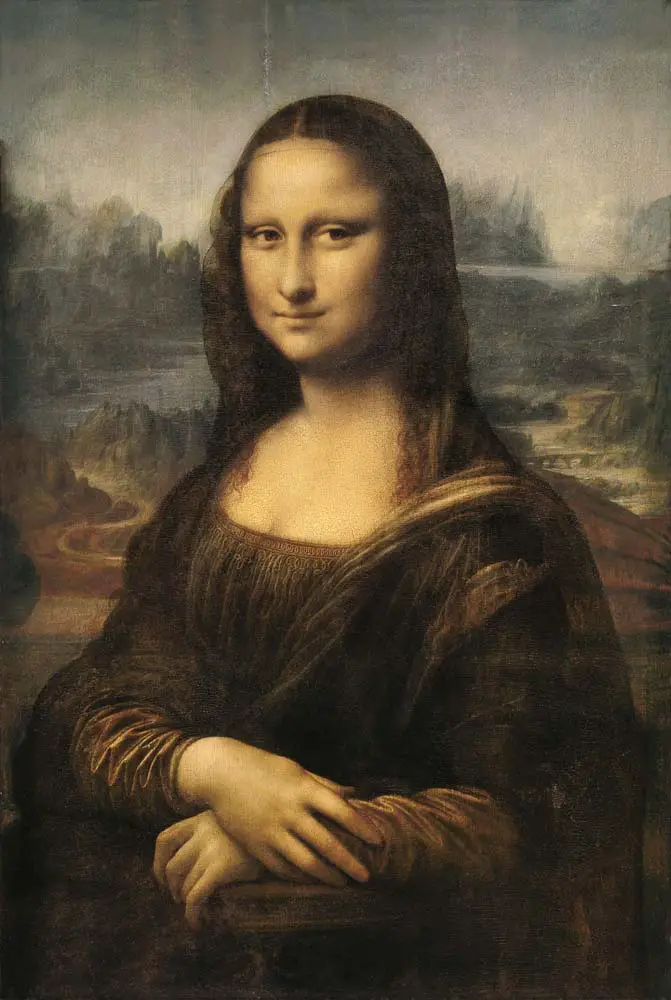 Likely the most recognized painting in the world, the "Mona Lisa" embodies the artistic genius of Leonardo da Vinci. Created in the early 16th century, its enigmatic smile and groundbreaking techniques in portraiture have made it a subject of fascination for centuries.
The Starry Night (Vincent van Gogh, 1889)
Vincent van Gogh's swirling skies and bold use of color and brushwork have made "The Starry Night" a favorite subject for academic studies and dorm room posters. The painting captures both the beauty of the night sky and the anguish of van Gogh's mental turmoil.
The Kiss (Gustav Klimt, 1908)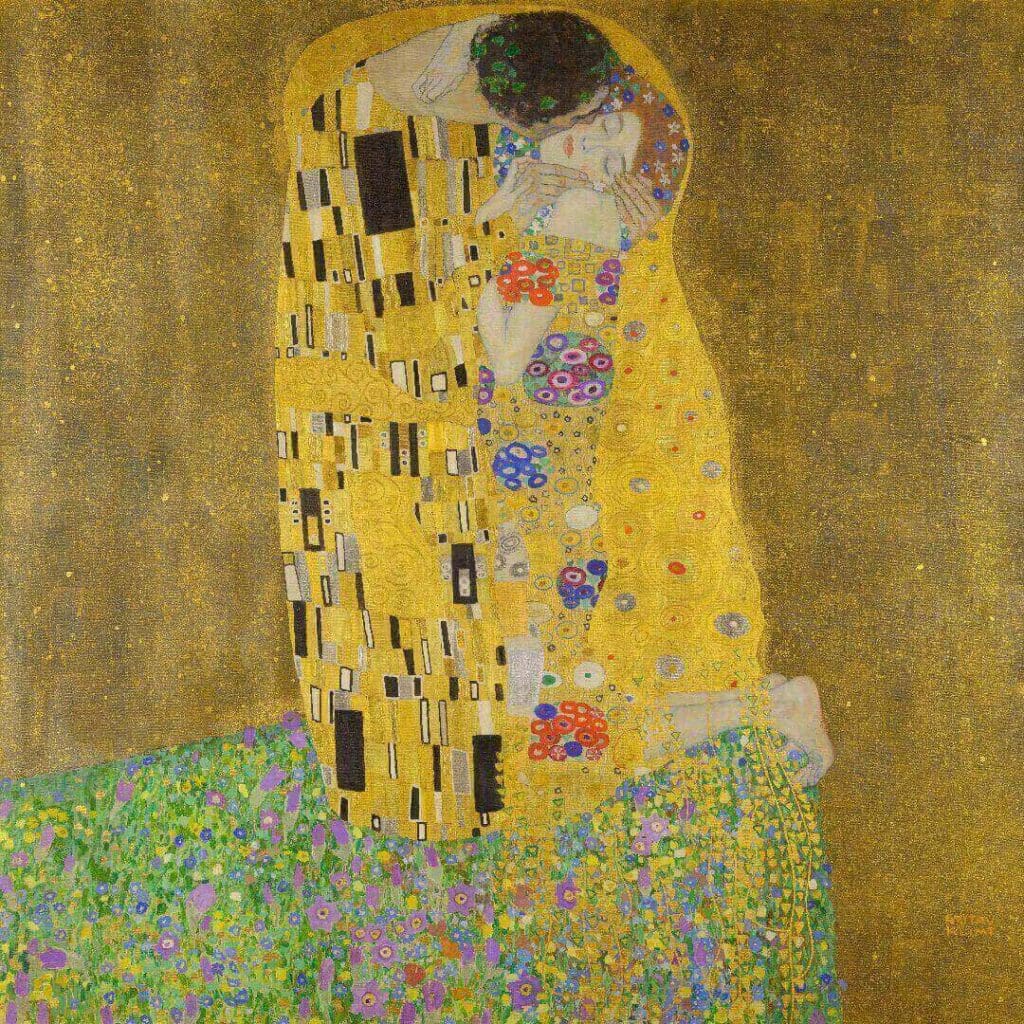 A symbol of love and intimacy, "The Kiss" is celebrated for its sumptuous decorative patterns and universal theme. Klimt's use of gold leaf adds a mythical quality to the piece, elevating a simple embrace of the realm of the divine.
Girl with a Pearl Earring (Johannes Vermeer, 1665)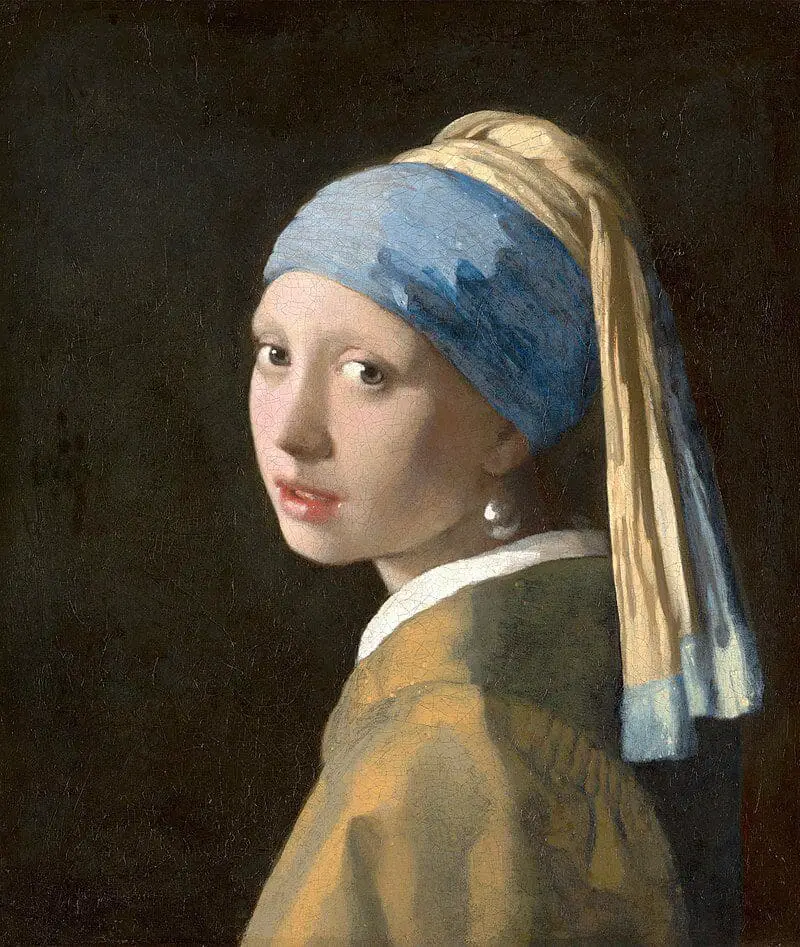 Often referred to as the "Dutch Mona Lisa," this captivating portrait is famous for its enigmatic expression and exquisite detail, especially in the eponymous pearl earring. Vermeer's mastery of light elevates the painting into a timeless icon.
The Birth of Venus (Sandro Botticelli, 1486)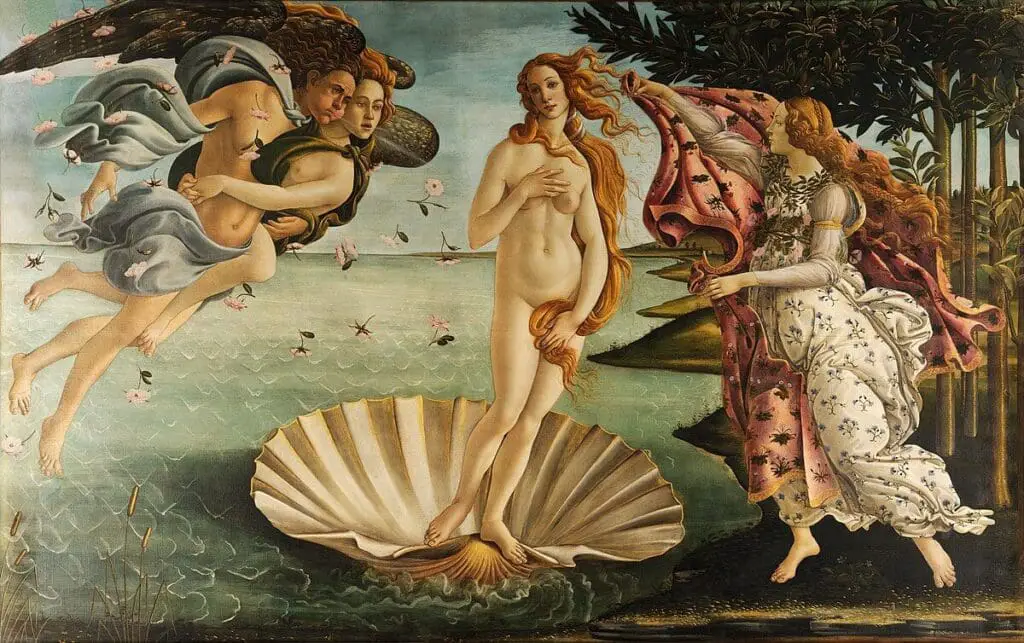 A masterpiece of the Italian Renaissance, "The Birth of Venus" epitomizes beauty and grace. Depicting the goddess Venus emerging from the sea, it has become a symbol of idealized femininity and natural beauty.
Las Meninas (Diego Velázquez, 1656)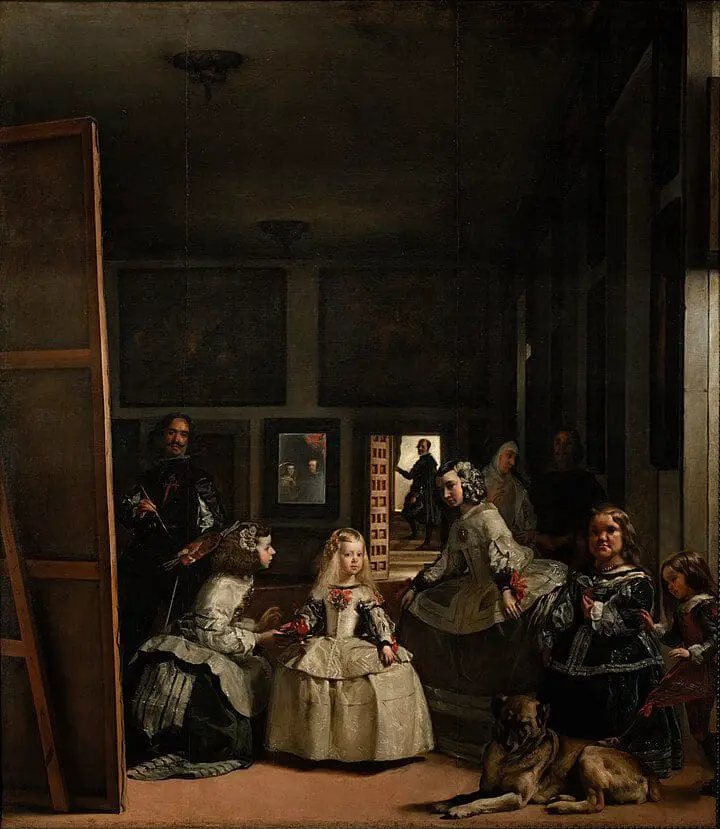 Velázquez's complex and mysterious composition is a masterclass in perspective and a commentary on the act of painting itself. Its influence can be seen in the works of numerous artists who followed, including Pablo Picasso and Salvador Dalí.
Guernica (Pablo Picasso, 1937)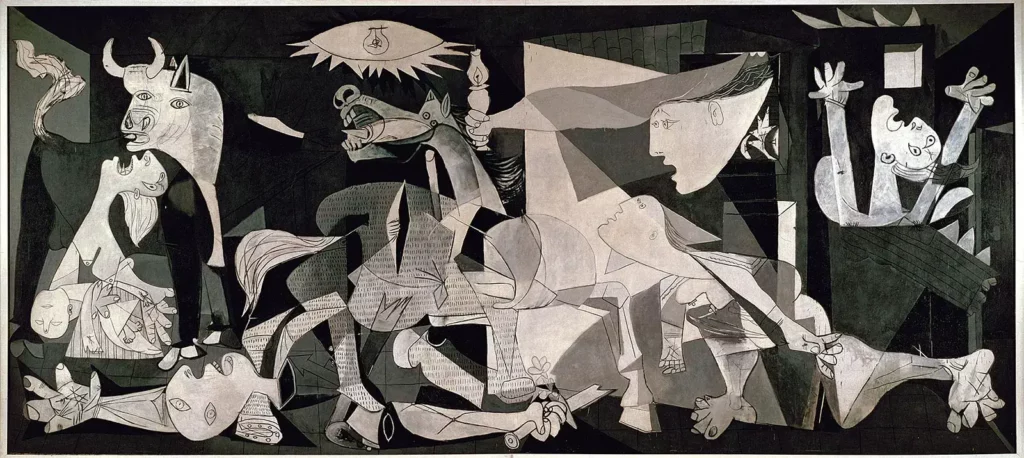 A visceral reaction to the bombing of the Basque town of Guernica during the Spanish Civil War, Picasso's painting serves as a powerful anti-war statement. Its cubist shapes and monochromatic palette convey the horrors of conflict.
American Gothic (Grant Wood, 1930)
This iconic painting is often seen as a representation of the American Midwest. The subjects' stern expressions and traditional attire have made "American Gothic" a symbol of American values and cultural identity.
The Persistence of Memory (Salvador Dalí, 1931)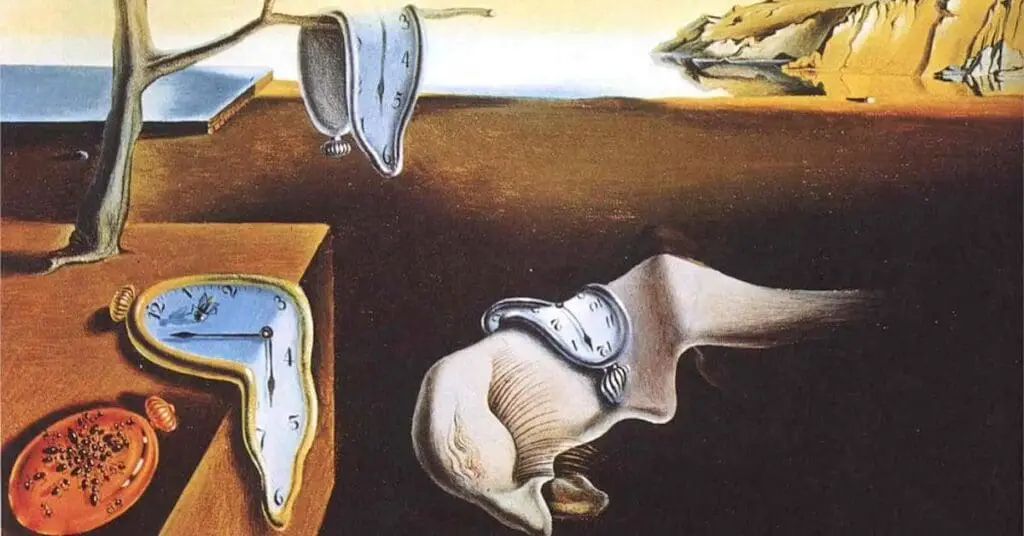 Salvador Dalí's surreal landscapes filled with melting clocks visually explore the complexities of time and the human psyche. It remains one of the most famous surrealist works ever created.
The Night Watch (Rembrandt, 1642)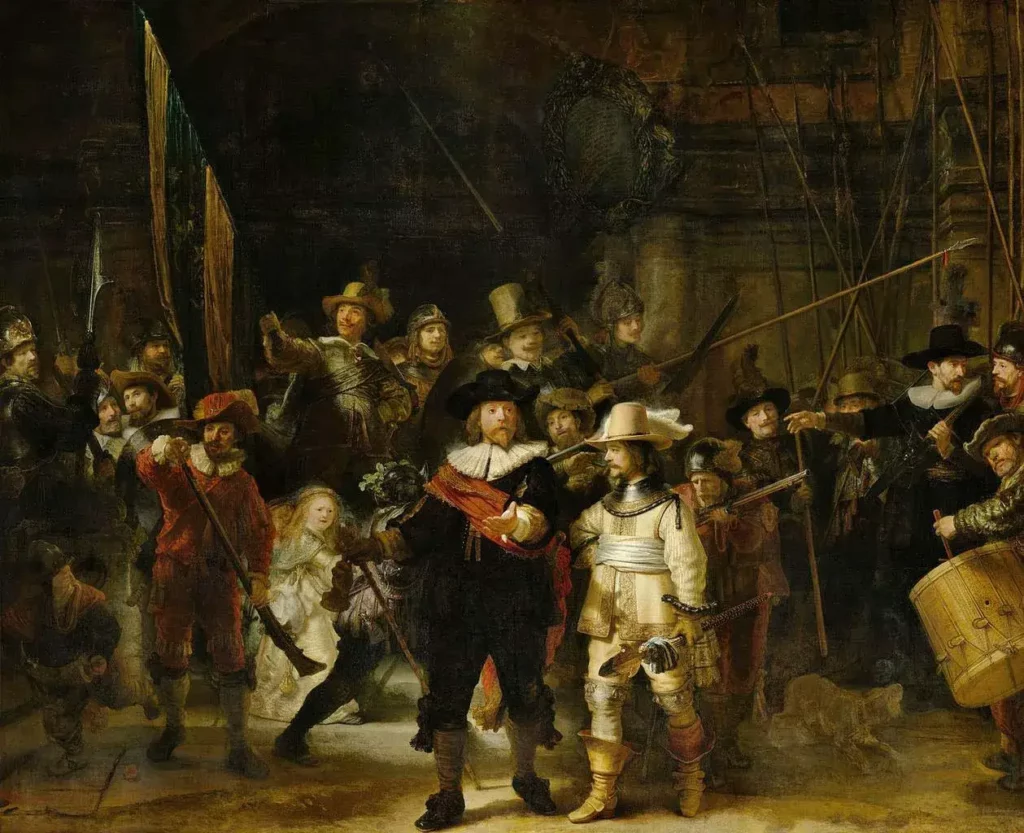 This monumental painting by Rembrandt is famous for its dramatic use of light and shadow and its revolutionary approach to portraiture. It showcases a group of city guards, immortalizing them in a composition teeming with life and movement.
The Last Supper (Leonardo da Vinci, 1490)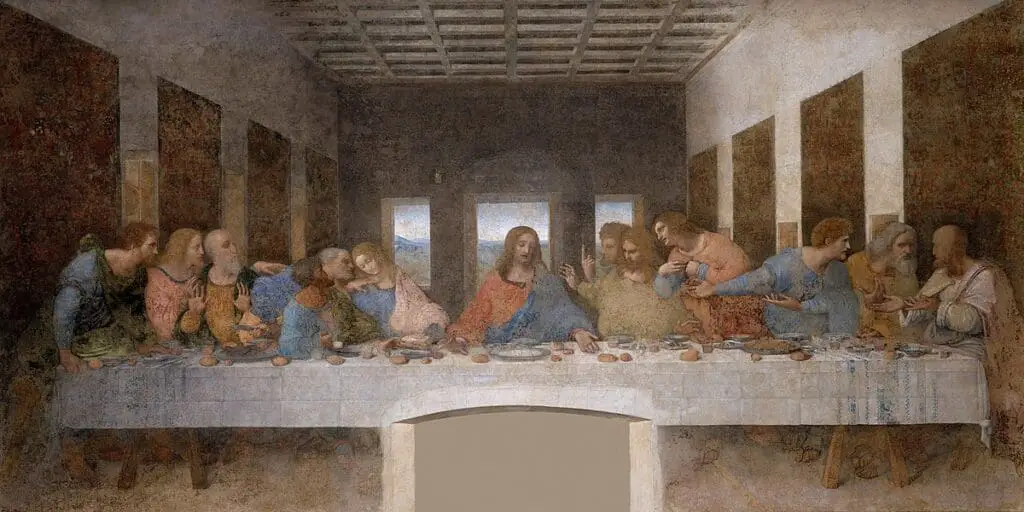 Another masterpiece from Leonardo da Vinci, "The Last Supper," is famous for its architectural precision, emotional intensity, and portrayal of a significant moment in Christian narratives. Its deteriorating condition adds to its aura as a fading but undying beacon of art history.
The Creation of Adam (Michelangelo, 1912)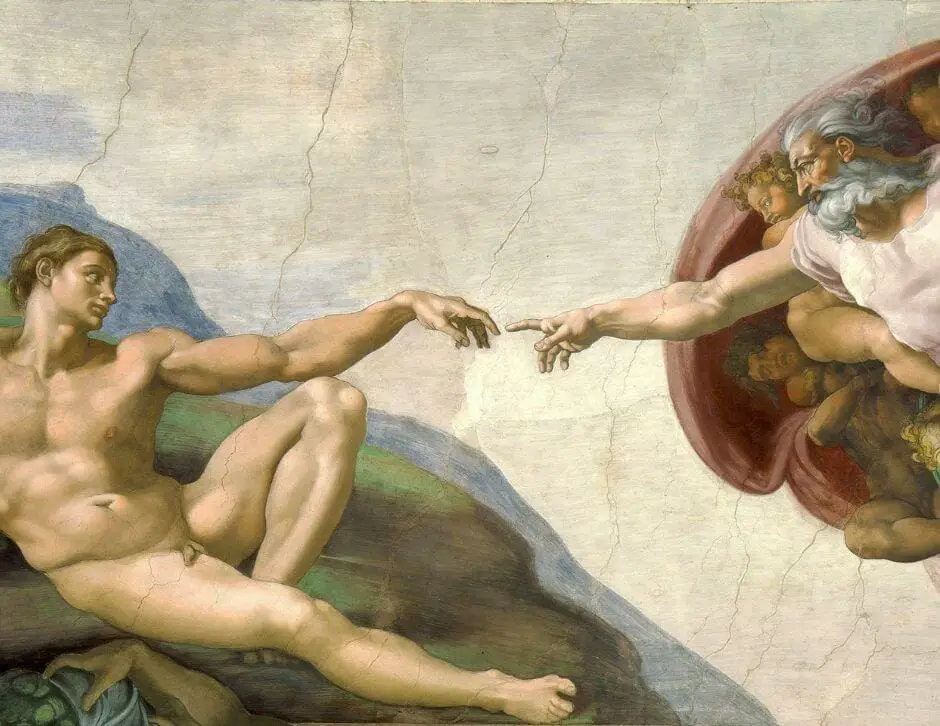 Part of the Sistine Chapel's ceiling, this iconic work depicts the Biblical story of the creation of man. Michelangelo's revolutionary technique and composition have made it one of the world's most replicated and parodied images.
A Sunday Afternoon on the Island of La Grande Jatte (Georges Seurat, 1886)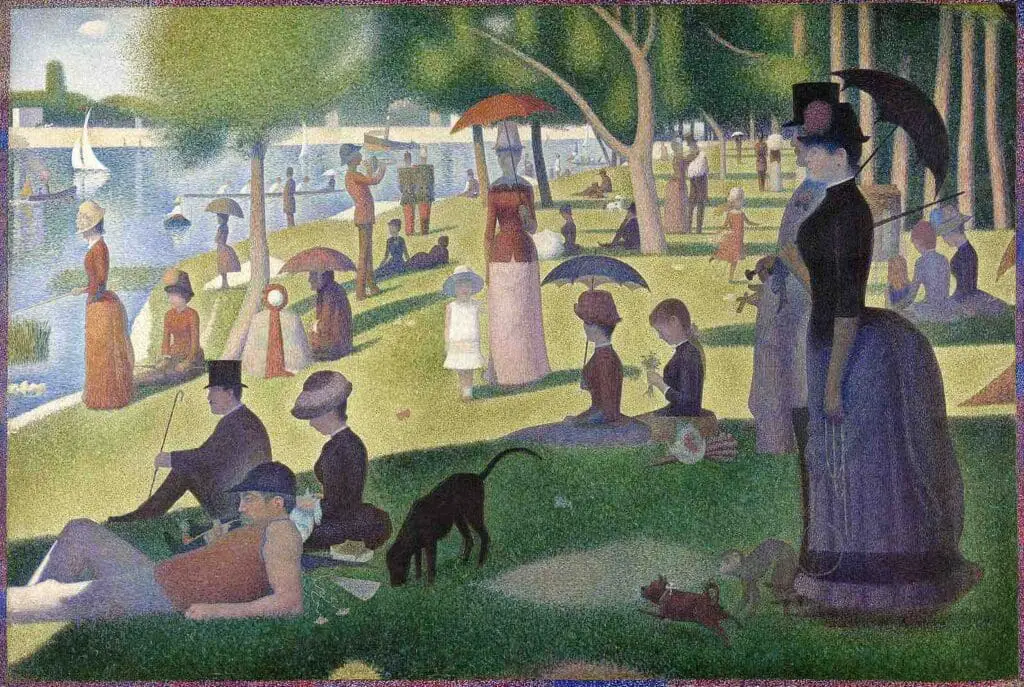 A triumph of pointillism, this painting captures the leisurely life of Parisians in a local park. Seurat's painstaking technique involved applying tiny dots of color, which, from a distance, blend to create a radiant atmosphere.
Impression, Sunrise (Claude Monet, 1872)
Marking the birth of Impressionism, the name of this painting inspired the name of the entire movement. Monet's focus on the effects of light on water resulted in a canvas that breaks traditional rules of composition.
Wanderer above the Sea of Fog (Caspar David Friedrich, 1818)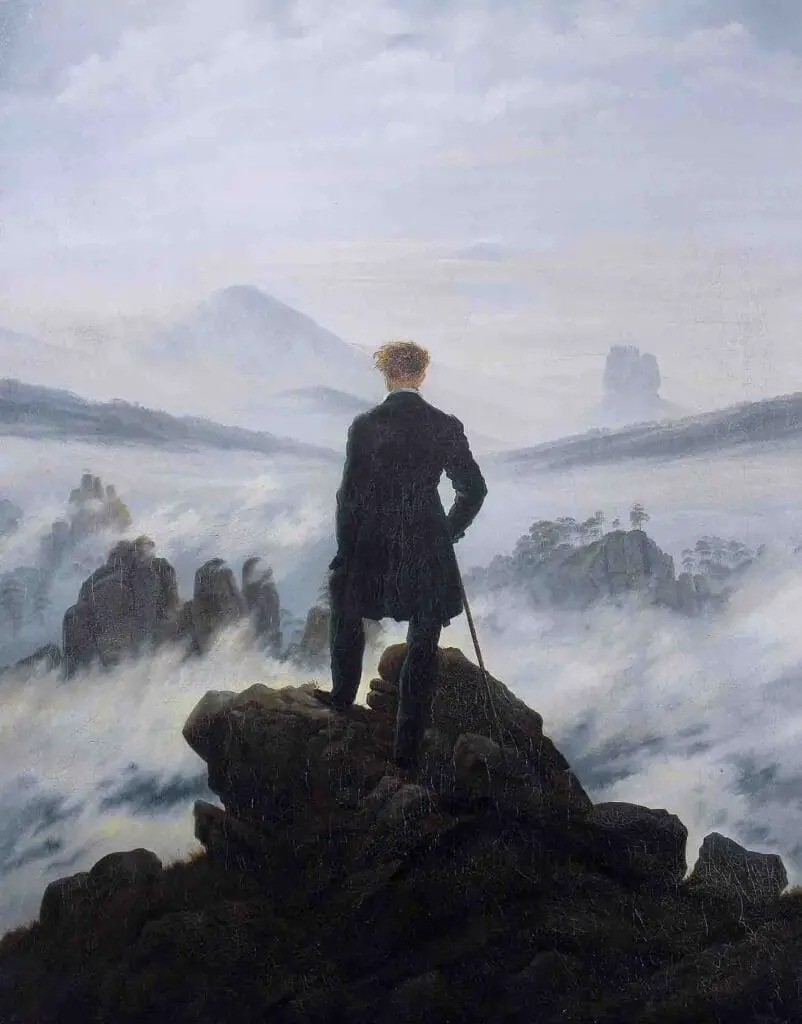 An iconic painting of the Romantic period, it encapsulates the feeling of the sublime, facing the infinite and the unknown. The lone figure amid nature's grandeur speaks to exploration and existential introspection themes.
The Great Wave off Kanagawa (Hokusai, 1831)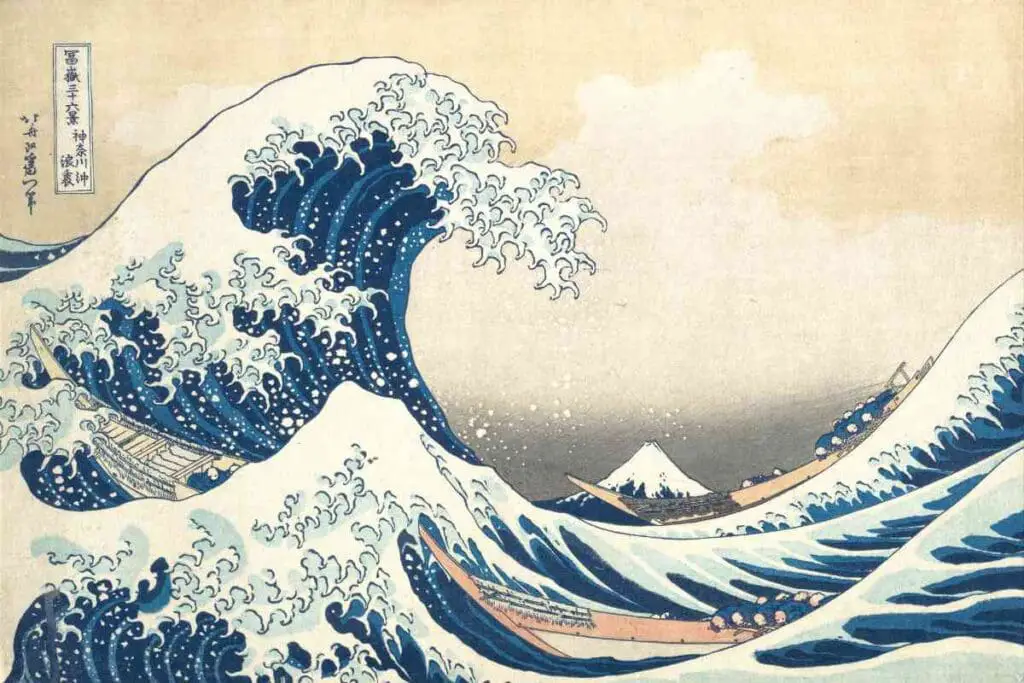 A woodblock print rather than a painting, this iconic image fits comfortably in great art. Its stylized depiction of a monstrous wave has become a symbol of the irresistible force of nature and has had a broad influence across various art forms.
Nighthawks (Edward Hopper, 1942)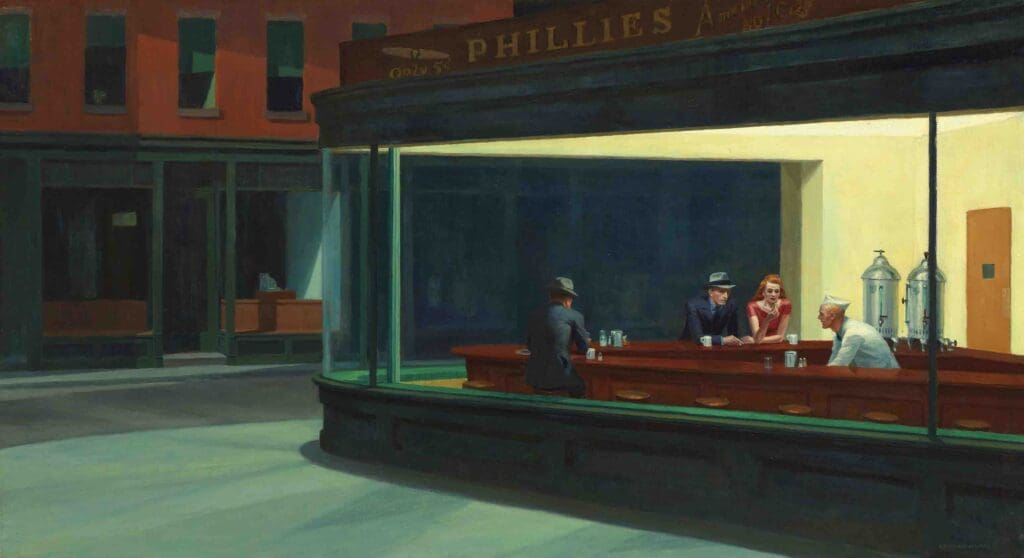 Depicting an all-night diner, Hopper's "Nighthawks" has become an iconic representation of the loneliness and alienation of urban life. The painting captures a sense of stillness and introspection amid the backdrop of the city.
The Gleaners (Jean-François Millet, 1857)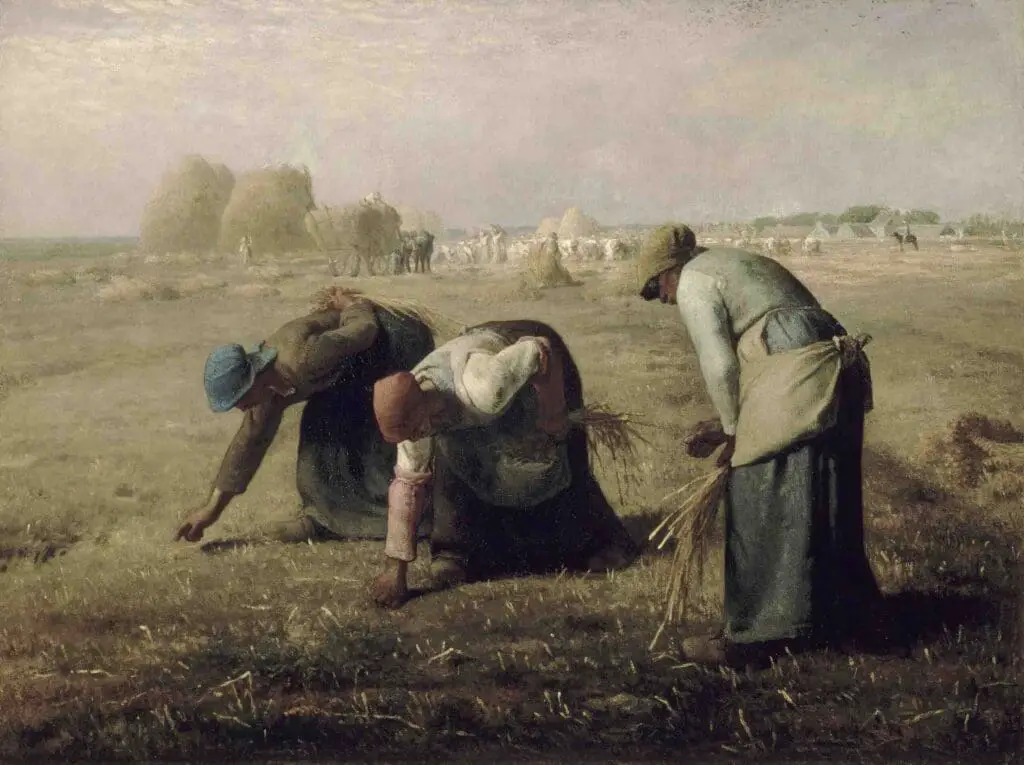 This painting is both a celebration of human dignity and a social critique. Showcasing peasant women collecting leftover grain was controversial in its time for its direct portrayal of societal inequality.
The School of Athens (Raphael, 1509–1511)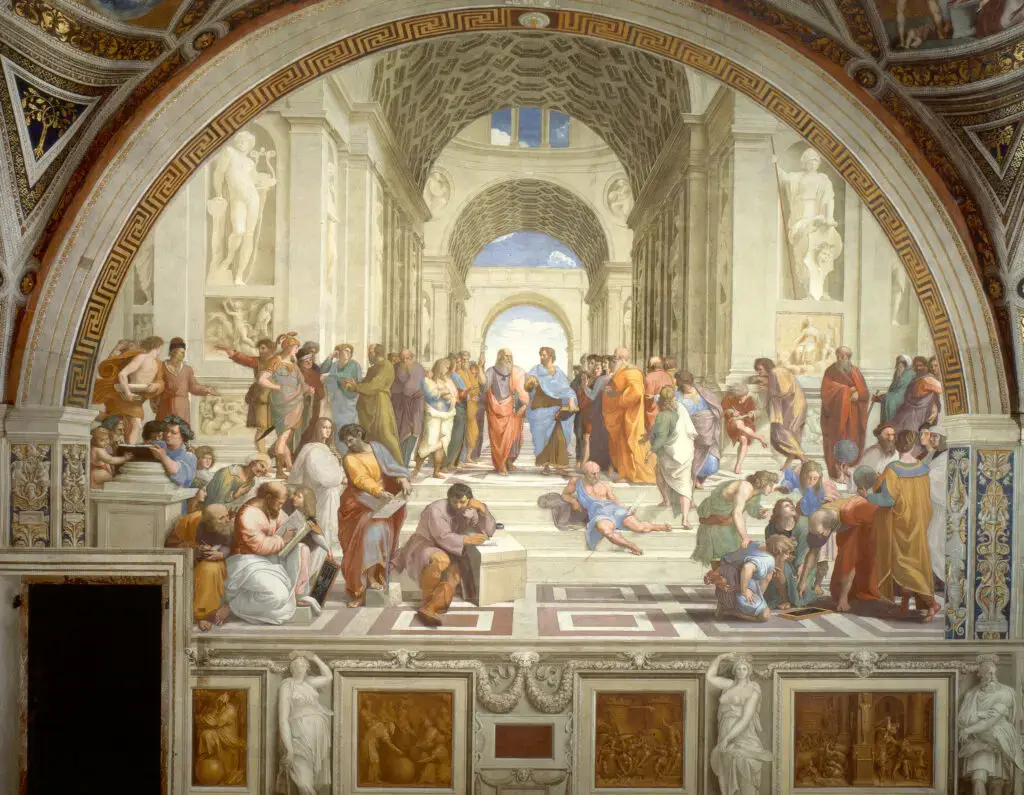 This painting is an iconic representation of the Renaissance spirit. Featuring influential thinkers like Plato and Aristotle at the center, it celebrates the intellectual and artistic advancements of the era.
Luncheon of the Boating Party (Pierre-Auguste Renoir, 1881)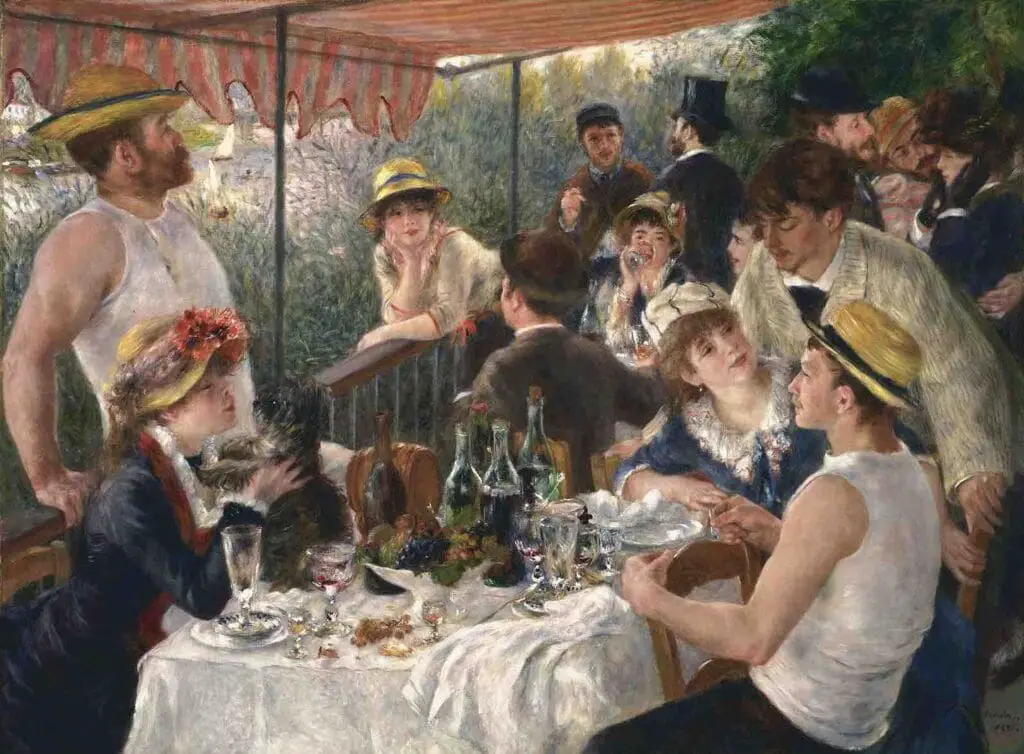 Capturing a joyful afternoon among friends, this painting is a testament to the Impressionist love of life. Its vibrant color palette and dynamic composition encapsulate a moment of pure delight.
The Storm on the Sea of Galilee (Rembrandt, 1633)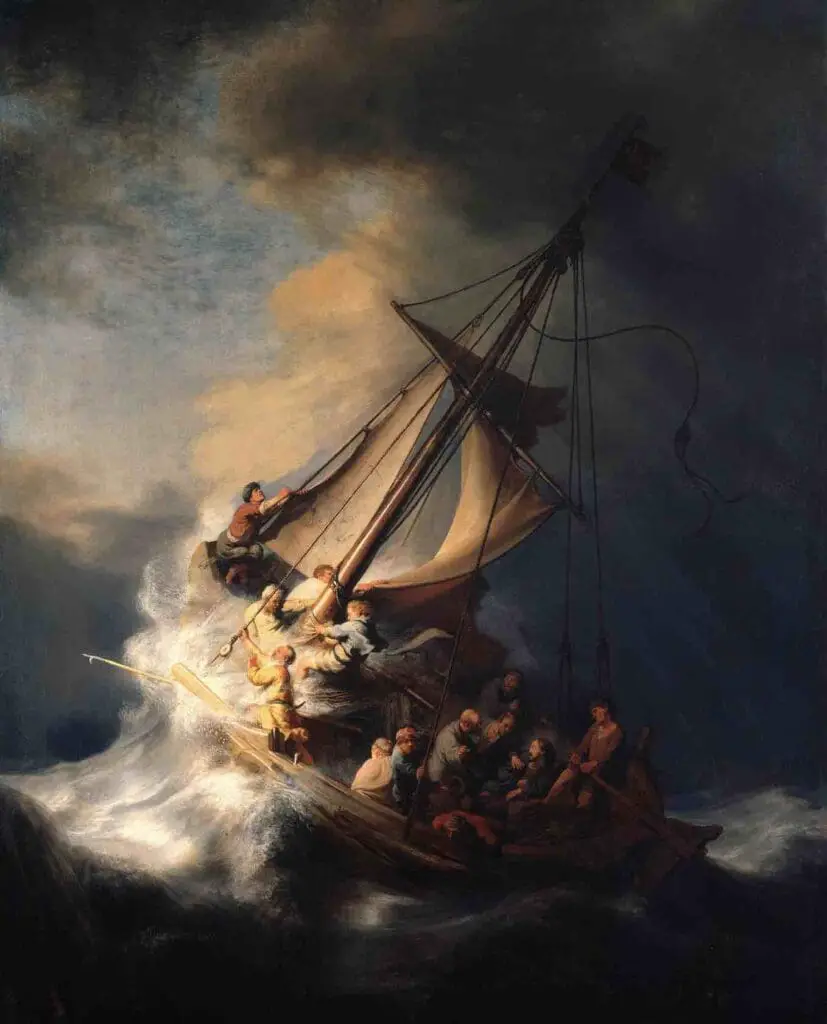 This painting is Rembrandt's only seascape, and it's famously known for being stolen in 1990 and never recovered. The painting portrays a dramatic scene of Jesus calming the storm, exemplifying Rembrandt's skill in capturing human emotion and the play of light on water.
Irises (Vincent van Gogh, 1889)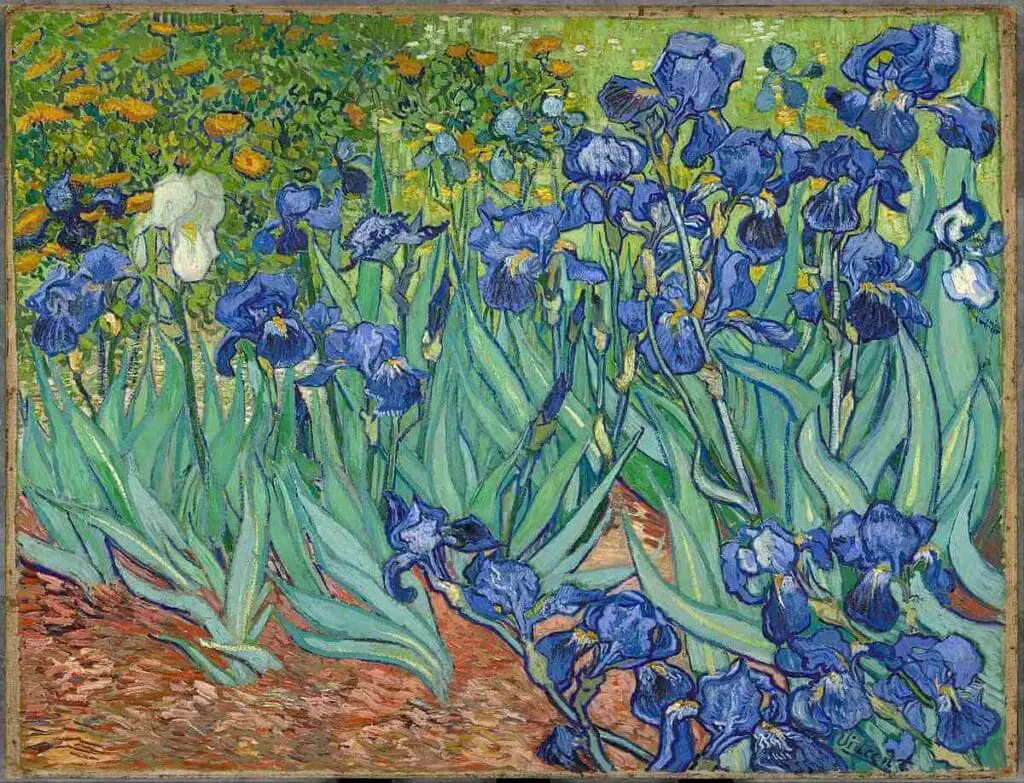 Painted while van Gogh was in the asylum, this work is a brilliant example of the emotional power of color and form. The irises are rendered in deeply saturated tones that convey the turbulence and vitality of the artist's inner world.
Oath of the Horatii (Jacques-Louis David, 1784)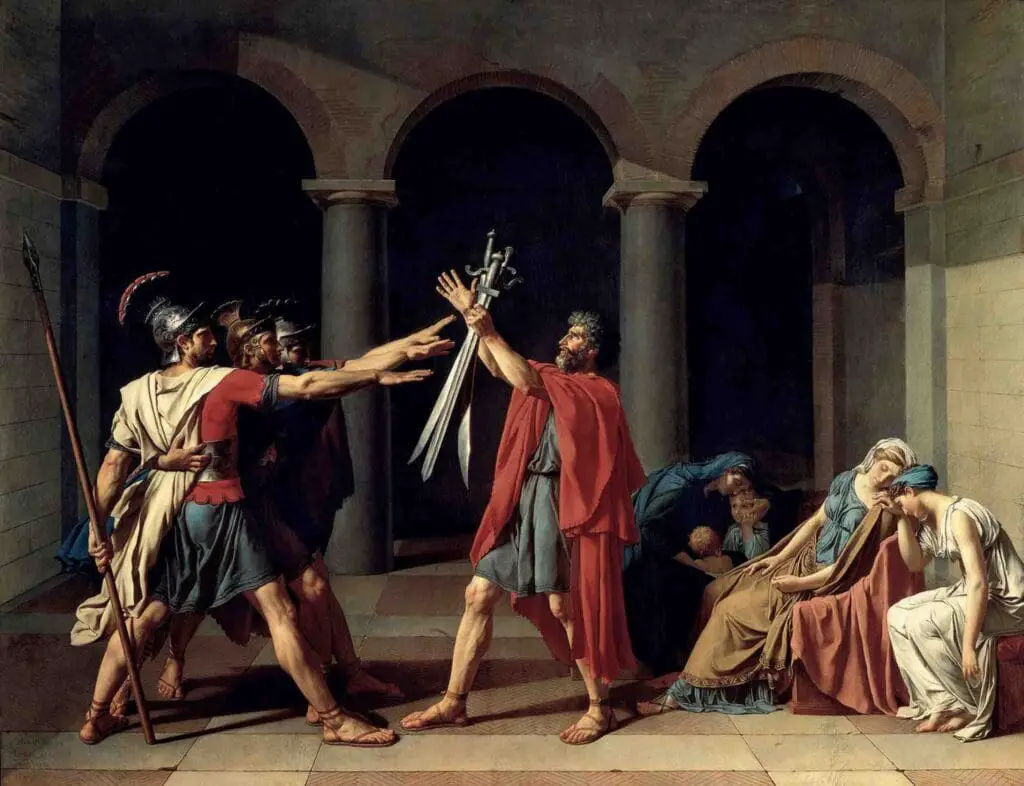 A seminal work in the Neoclassical style, this painting depicts a scene from Roman legend. Its focus on civic duty and moral integrity resonated with viewers at its creation years before the French Revolution.
Le Boulevard de Montmartre, Matinée de Printemps (Camille Pissarro, 1897)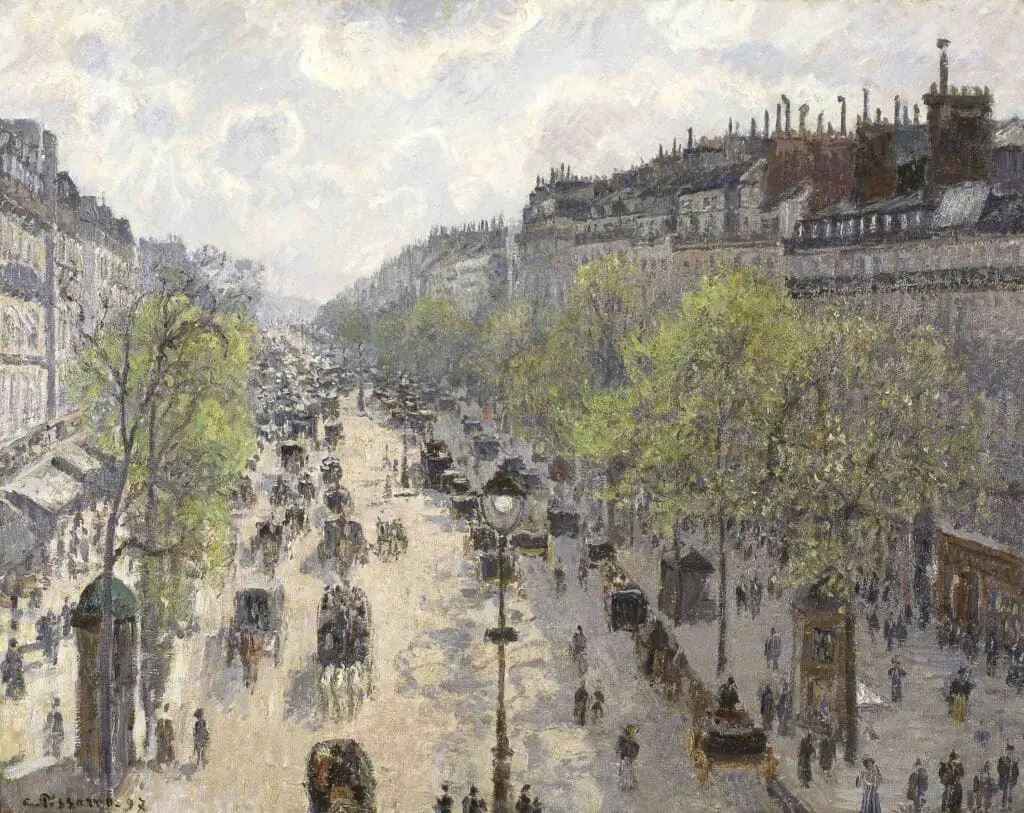 This masterpiece encapsulates the Impressionist fascination with light, offering a snapshot of a typical Parisian scene rendered in delicate, dappled sunlight. It's a celebration of everyday life captured with artistic sensitivity.
Dante and Virgil (William-Adolphe Bouguereau, 1850)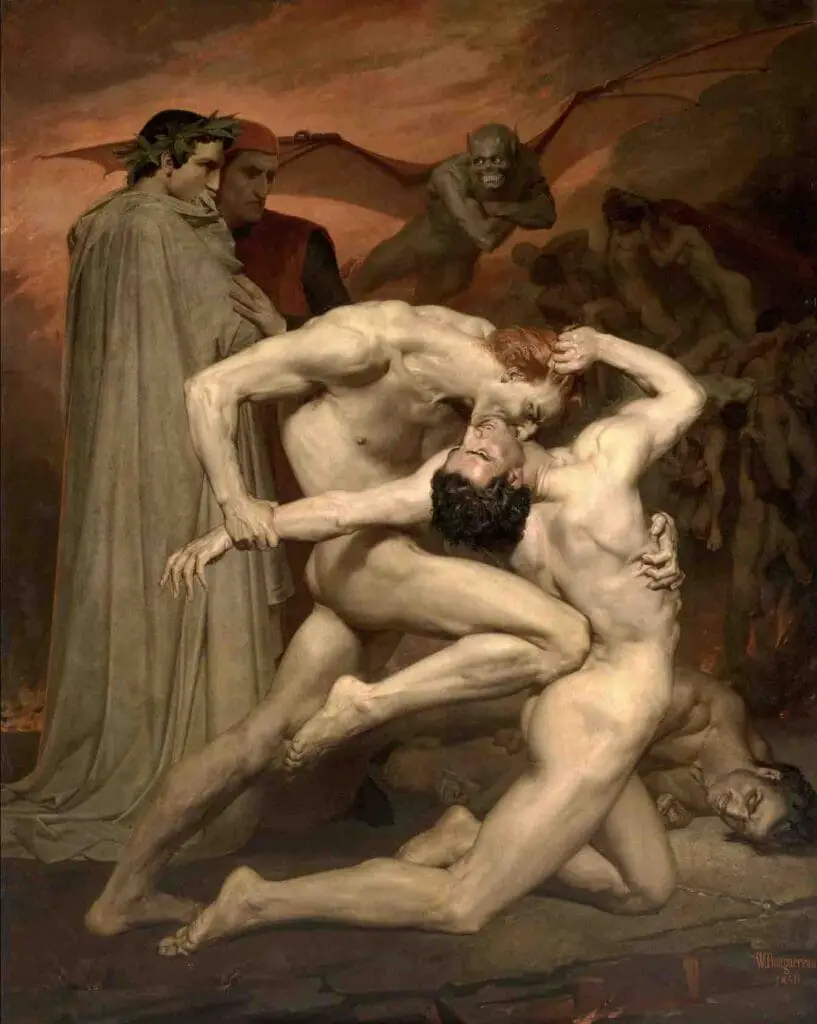 This painting vividly portrays a scene from Dante's "Inferno." With its precise anatomical accuracy and emotional depth, it's a classic example of the Academic style. The rich tableau painting explores suffering, judgment, and eternal damnation themes.
A Cotton Office in New Orleans (Edgar Degas, 1873)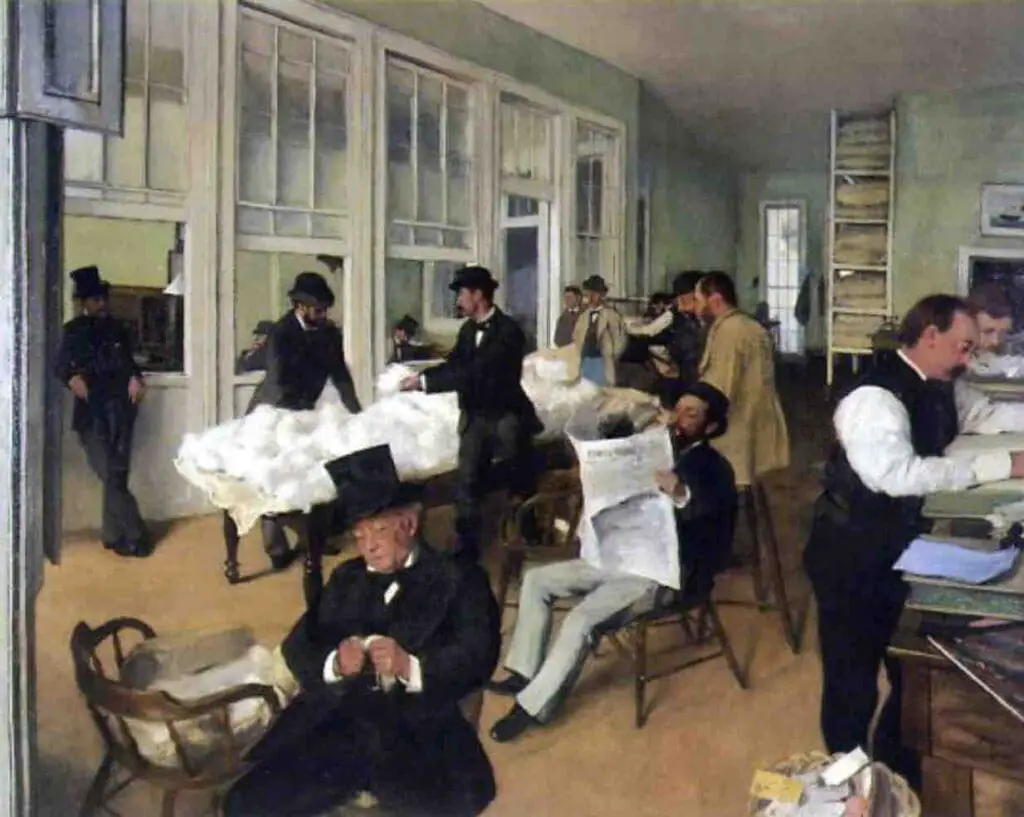 This painting captures the bustling environment of a cotton exchange office, marking Degas's only depiction of the American scene. It is unique in its social realism and is a fascinating historical document and a work of art.
The Battle of Alexander at Issus (Albrecht Altdorfer, 1529)
This monumental work captures a legendary battle between Alexander the Great and Darius III of Persia. The painting is noted for its astonishing attention to detail, from the individual soldiers to the sweeping landscape.
The Night Café (Vincent van Gogh, 1888)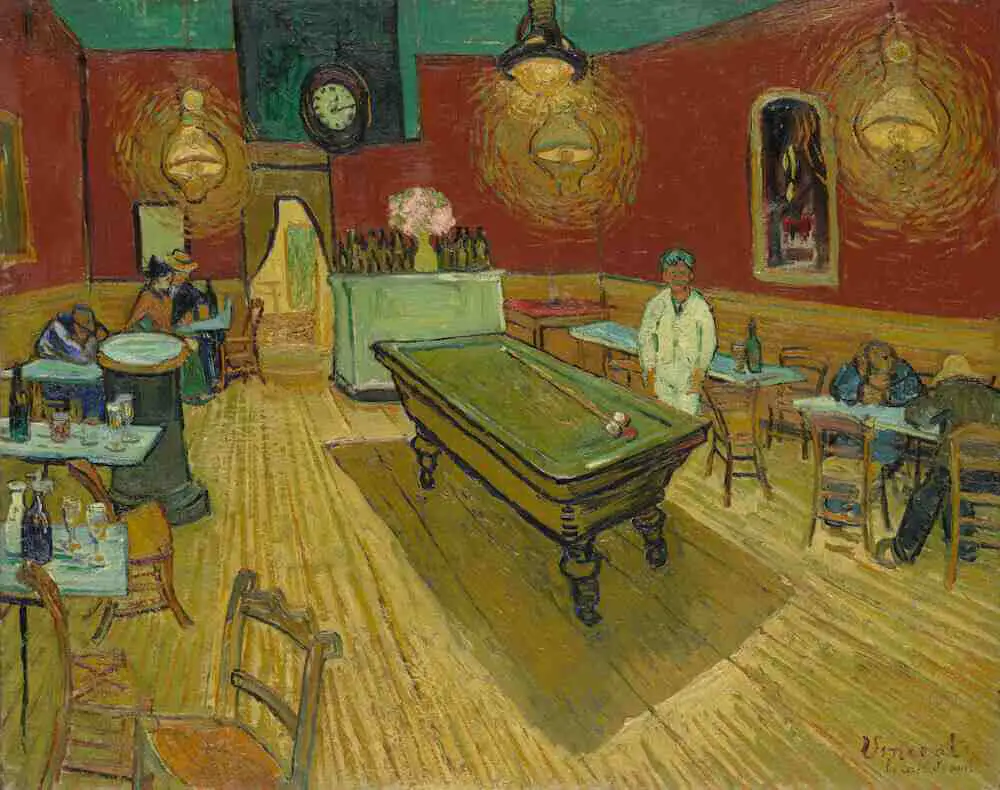 In this painting, Van Gogh captures a night café in Arles, using dramatic, contrasting colors to convey the emotional atmosphere. He said he aimed to express "the terrible passions of humanity" using red and green.
The Hireling Shepherd (William Holman Hunt, 1851)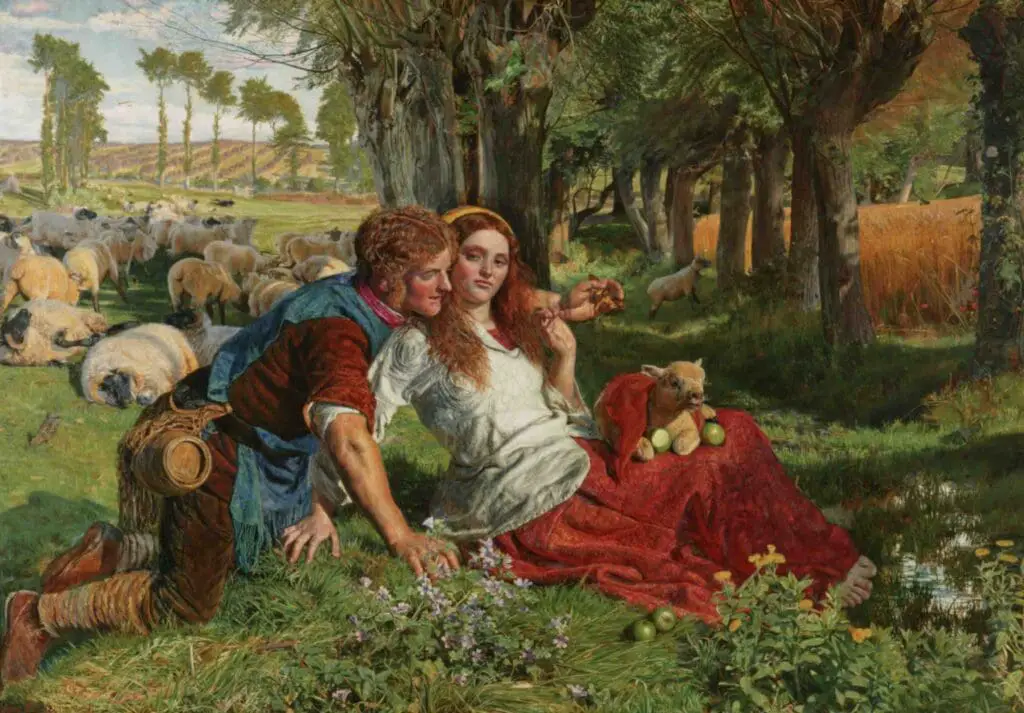 It is an intriguing work that juxtaposes the idyllic countryside with themes of neglect and irresponsibility. Known for its detailed realism and social commentary, this painting remains a significant part of the Pre-Raphaelite movement.
A Bar at the Folies-Bergère (Édouard Manet, 1882)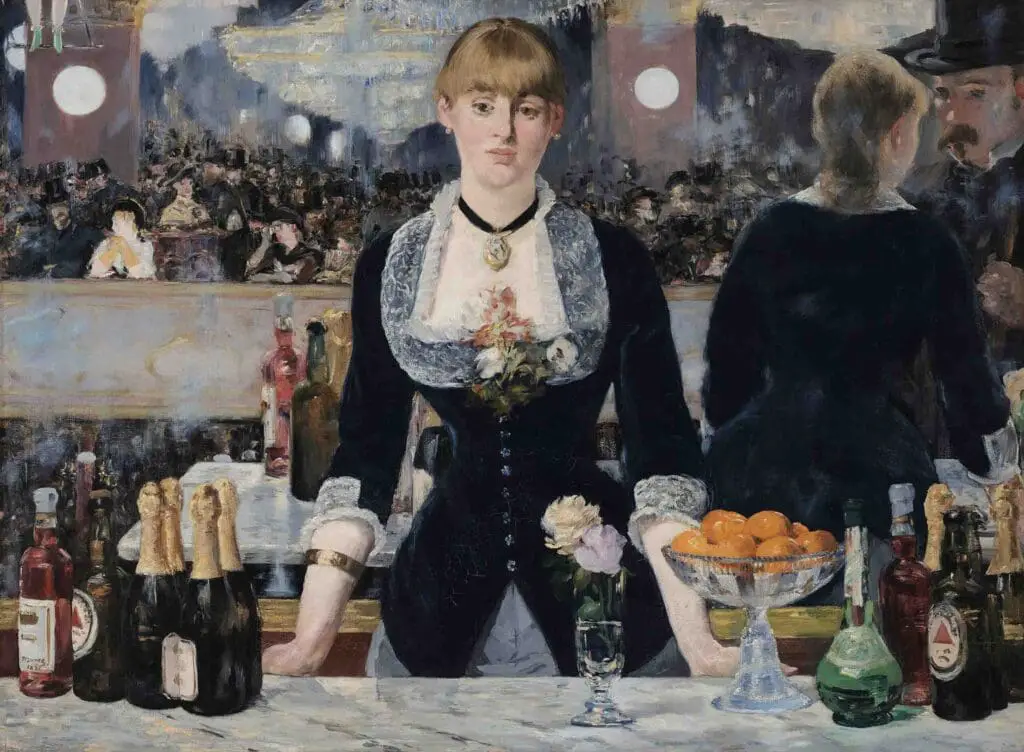 This painting is celebrated for its complex play of gaze, reflection, and the ambiguities of modern urban life. It showcases Manet's masterful manipulation of perspective and is frequently studied for its nuanced portrayal of gender roles and social dynamics.
The Raft of the Medusa (Théodore Géricault, 1819)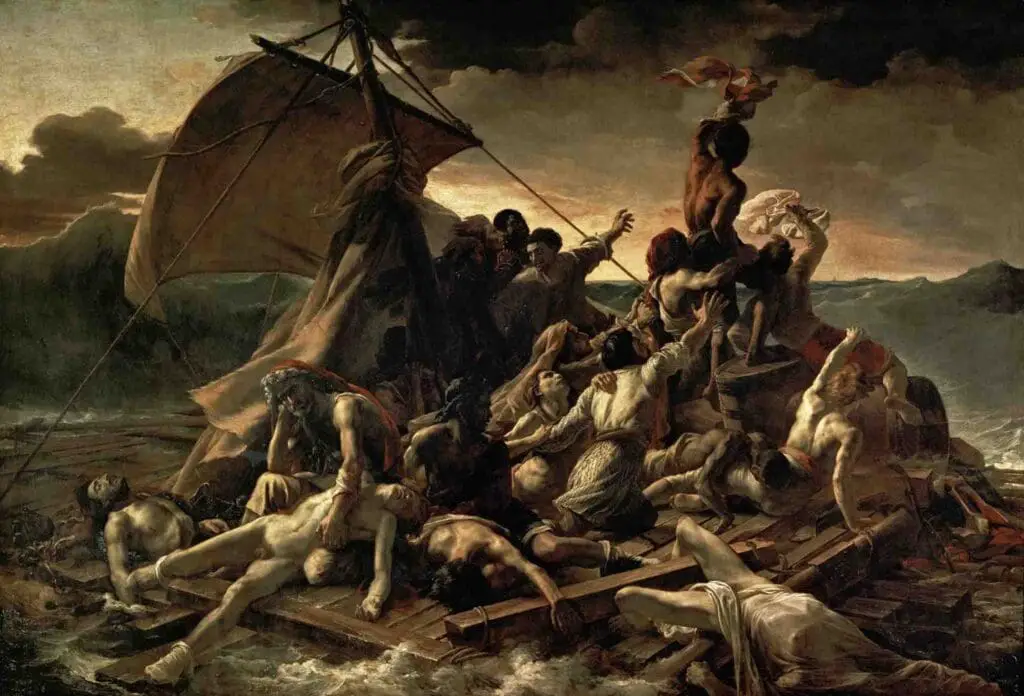 This monumental painting is a harrowing depiction of a real-life shipwreck. Its creation marked a bold break from traditional historical painting, focusing instead on contemporary events and offering a raw, unfiltered look at human suffering and desperation.
Composition 8 (Wassily Kandinsky, 1923)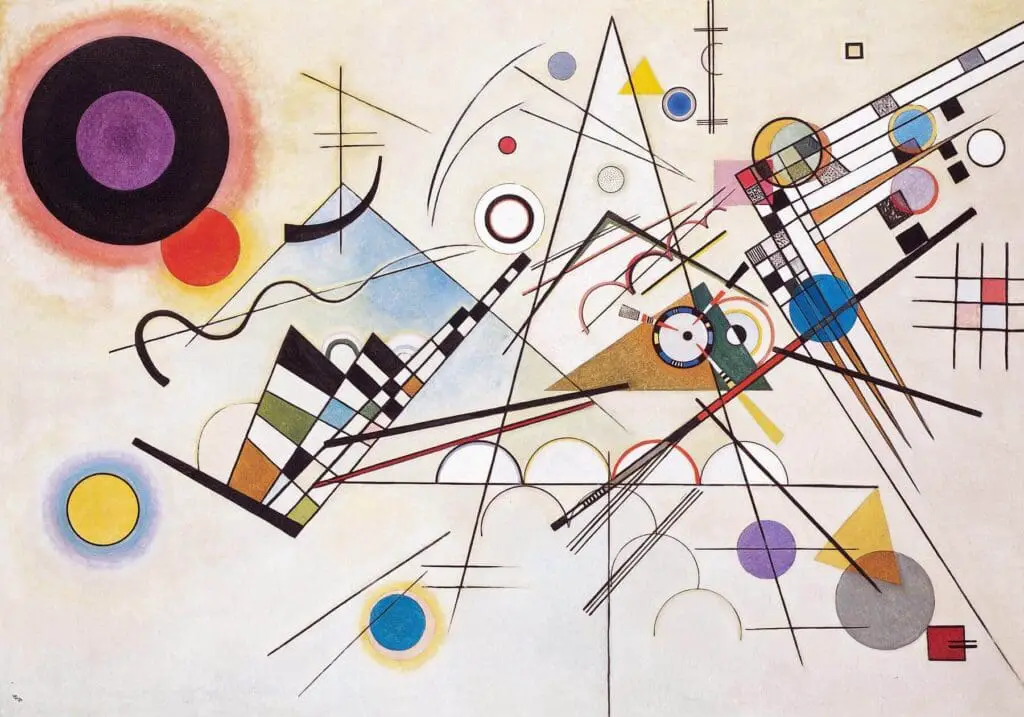 This abstract masterpiece marked a turning point in Kandinsky's career, moving from his earlier, more fluid forms to a more geometric style. It's considered a seminal work developing modern abstract art, demonstrating the emotional and aesthetic possibilities of shape, color, and line.
Nude Descending a Staircase, No. 2 (Marcel Duchamp, 1912)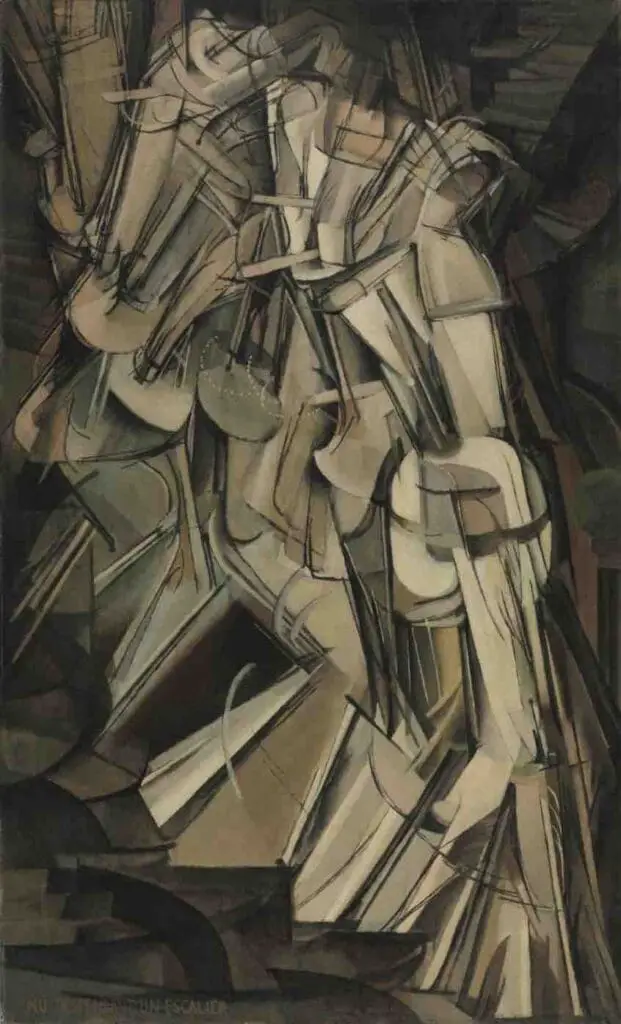 This painting caused a scandal when first exhibited but is now seen as a landmark in the transition from Cubism to Futurism. It defies straightforward interpretation and conventional artistic methods, embodying the restless innovation of the avant-garde.
The Sleeping Gypsy (Henri Rousseau, 1897)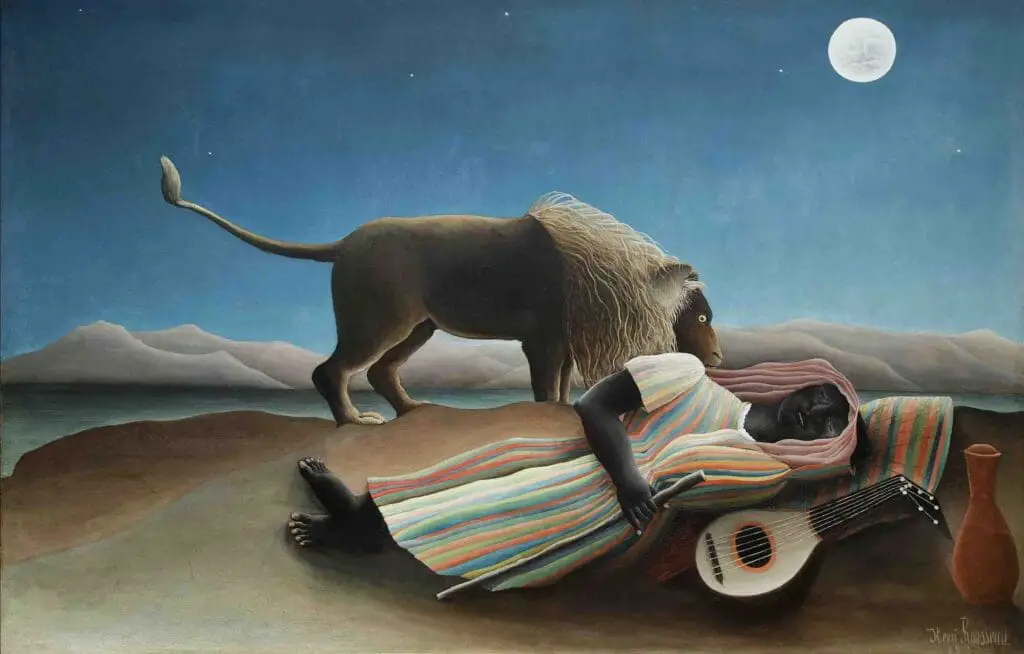 A self-taught artist, Rousseau's painting of a wanderer and a lion in a moonlit landscape is poetic and mysterious. This masterpiece has sparked many interpretations but eludes any definitive reading, adding to its timeless allure.
Le Déjeuner sur l'herbe (Édouard Manet, 1863)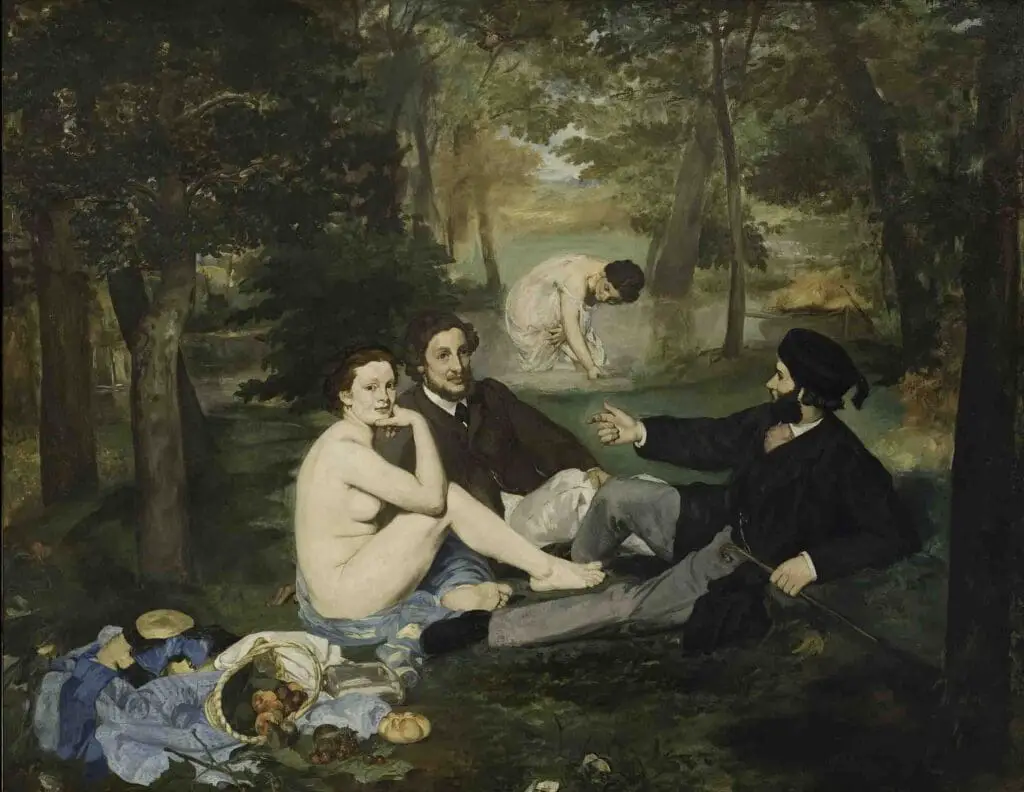 This painting broke several taboos of its era, including the portrayal of a nude woman casually lunching with fully clothed men. It challenged traditional painting techniques and was pivotal in transitioning from Realism to Impressionism.
The Avenue in the Rain (Childe Hassam, 1917)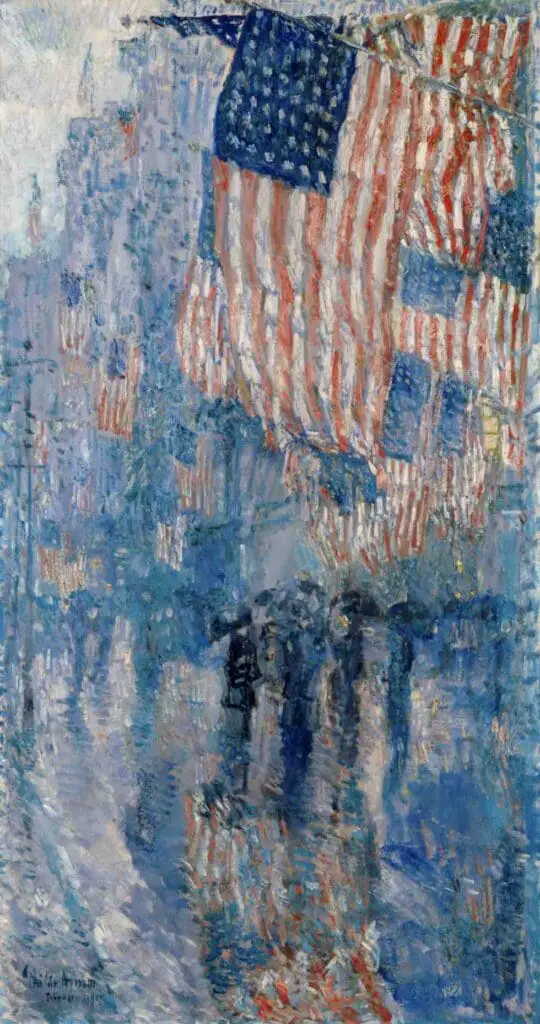 Created during World War I, this painting uses the imagery of rain-soaked American flags to evoke a mood of patriotism and reflection. It's a part of Hassam's Flag series, which captured the American spirit during the war.
These artworks signify the heights of human creativity and serve as cultural and historical landmarks. They've influenced myriad artists and captivated audiences for generations, reaffirming art's enduring power and relevance.
Anita Louise Art is dedicated to art education, great artists, and inspiring others to find and create their art. We love art that uplifts and inspires. #ArtToMakeYouSmile! #ArtToMakeYouHappy!
If you want to see any of my art, you can find out more by clicking here. You can discover more by clicking here if you are interested in what inspires me and my paintings.
We have a free newsletter and would love you to be part of our community; you can subscribe to the newsletter by clicking here. I would be happy to talk to you if you have any questions. You can reach me, Anita, by clicking here.

Subscribe to our Anita Louise Art YouTube Channel with great videos and information by clicking here.
Join us for our podcast "5 Minutes With Art." Spend 5 minutes a week with us to discover and learn about great art and artists. You can find out more about our podcast by clicking here.
Related Questions
The Ten Most Famous Paintings: A Journey In Artistic Triumphs
We have gone through the list of all the important paintings and listed what we see as the 10 most important ones. Many on this list are very famous as the Mona Lisa. Others include one of my favorite American paintings of the American Gothic. Read on as we explore what we see as ten of these most essential paintings ever created.
By clicking here, you can learn more by reading The Ten Most Famous Paintings: A Journey In Artistic Triumphs.
Why Is The Chinese Artist Ai Wei Wei So Famous? 7 Reasons Why
Ai Wei Wei is a highly captivating artist who produces amazing art installations. His art speaks of political activism as he places himself in the middle of world events. He uses Chinese art forms in his art, along with photography and video.
By clicking here, you can learn more by reading Why Is The Chinese Artist Ai Wei Wei So Famous? 7 Reasons Why.
21 Top Renaissance Artists And Their Works Of Art
When we speak of top Renaissance artists, we think of the trinity of artists like Leonardo da Vinci, Michelangelo, and Raphael. But besides these three artists, many other influential Renaissance artists remain essential.
By clicking here, you can learn more by reading 21 Top Renaissance Artists And Their Works of Art.