There was an unlikely relationship between the Beatles singer and songwriter Paul McCartney and the Abstract Expressionism artist Willem de Kooning.
Willem de Kooning and Paul McCartney met in the 1970s and formed an unlikely friendship; at that time, Kooning was in his 70s. The unique part of this friendship is that de Kooning inspired Paul McCartney with his unique and exciting painting style. Today Paul McCartney has had art exhibitions worldwide to showcase his artistic talents.
The Friendship Of Paul McCartney And Willem de Kooning
In 1963, De Kooning moved away from New York City to East Hamptons. It was there that he would build a studio and his home.
By 1971 he had permanently moved to this area, and De Kooning met many high-profiled celebrities who were known to frequent the site, including the Beatles singer Paul McCartney; the two became friends.
When they met, De Kooning was in his mid-70s, and Paul McCartney was still one of the Beatles who had just announced publically on April 10, 1970, that the Beatles group was permanently breaking up. This was also the date that Paul McCartney announced his debut solo album called McCartney.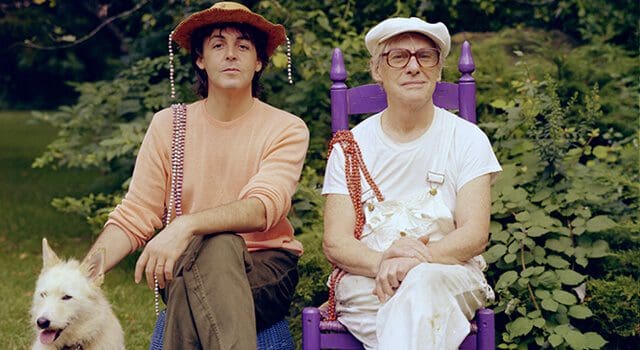 But the connection between these two men was not so unlikely as Linda McCartney's father, Lee Eastman, had been Willem de Kooning's lawyer, and De Kooning was also a close family friend. Lee Eastman would have introduced Paul and Linda McCartney to Willem de Kooning.
Paul McCartney And Willem De Kooning
In one of many of Paul McCartney's visits to the De Kooning studio, McCartney was enthralled in De Kooning's process of mixing colors and using paint. Unlike music filled with rules, abstract painting and especially the type of painting De Kooning did, had no set rules.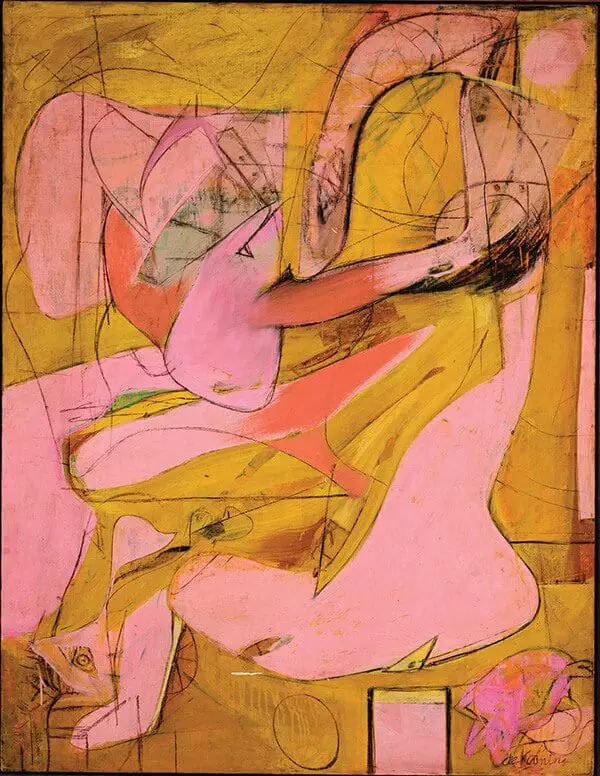 Paul McCartney was known to say this about his relationship with Willem de Kooning:

There was no doubt that the master painter William Decuney inspired Paul McCarthy. Paul McCartney, who had never thought about painting before, started to paint.
Paul McCartney Paintings Show Willem De Kooning's Influence
After Paul McCartney and Willem de Kooning met, Paul did not start to paint immediately, but he felt inspired by De Kooning and his liberating style. It was not until the 1980s that he started painting seriously.
Willem, or "Bill" as McCartney called De Kooning, would fire up Paul McCartney to take up the brush and canvas and paint. Linda and Paul would go to visit De Kooning at his art studio, and many times on the way home, Paul would insist on stopping on their way home at an art supply store so that they could stop to buy the same canvas and paints that they had seen De Kooning use in work.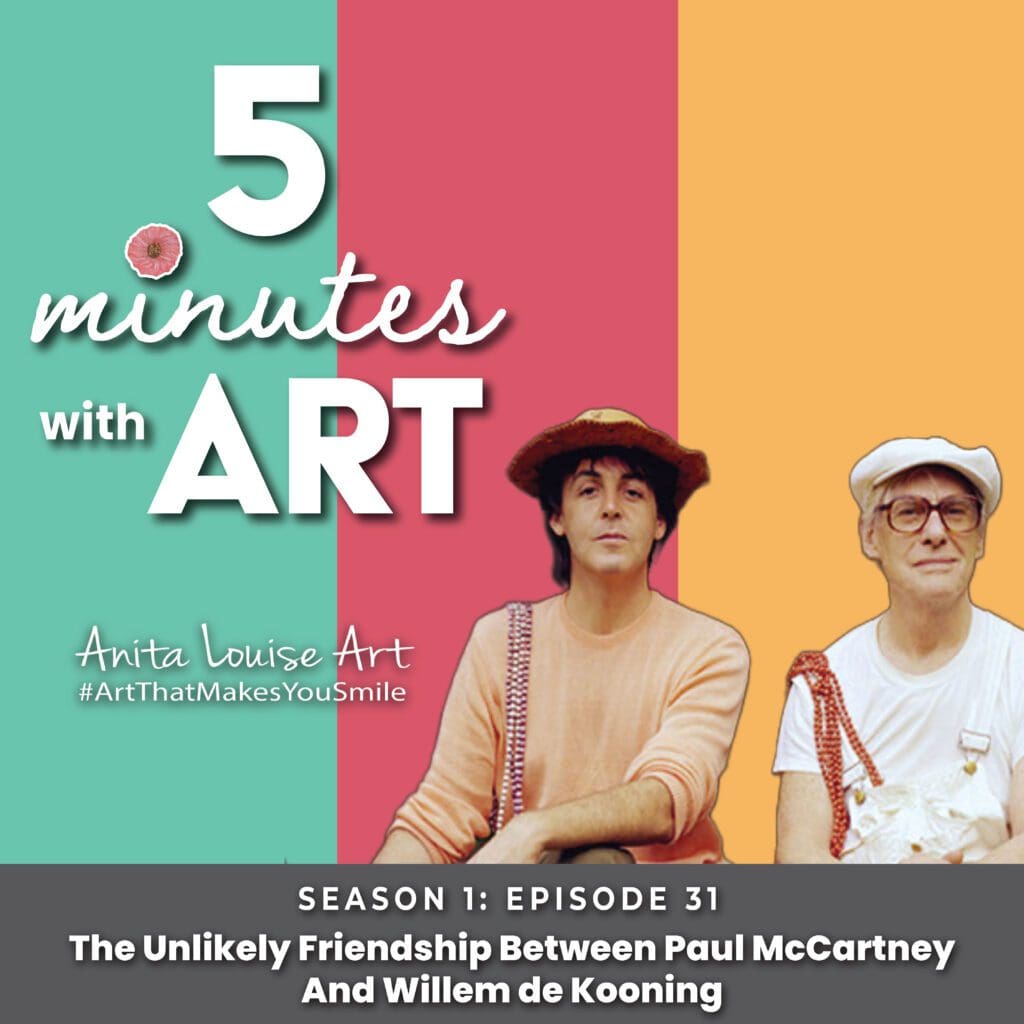 Paul McCartney started painting in his 40s, and by the time he was 60 years old, he had been painting regularly for 20 years. But like many people, he acknowledges that he felt that you must have gone to art school to paint. Sir Paul McCartney said:
Like De Kooning, much of Paul McCartney's process has to do with the paint and the process of applying the paint. It is about the colors and textures that help to evolve Abstract Expressionism. He readily acknowledges that many of his themes and title are accidental and inspired by what accurately happens as he is painting on the canvas.
In speaking of his art and artistic process, Paul McCartney said:
Willem de Kooning influenced Paul McCartney in his art. Speaking of one of the reasons why he paints abstracts, Paul McCartney said:
I love the story of these two great men who became friends despite their age differences.
I love that Willem de Kooning inspires Paul McCartney and his art. It is an example to all of us that it's never too old to start painting, you do not need to go to art school to become an artist, and we can all form lasting and inspiring friendships and relationships in some of the most unlikely places.
You can watch his video below to hear Paul McCartney's words discussing his art and showing some of his art. This was recorded in Germany, where he had an exhibition for over 70 of his paintings.
Anita Louise Art is dedicated to art education, great artists, and inspiring others to find and create their art. We love art that uplifts and inspires. #ArtToMakeYouSmile! #ArtToMakeYouHappy!
If you are interested to see any of my art, you can find out more by clicking here. If you are interested in what inspires me and my paintings, you can discover more by clicking here.
We have a free newsletter and would love you to be part of our community; you can subscribe to the newsletter by clicking here. I would be happy to talk to you if you have any questions. You can reach me, Anita, by clicking here.

Subscribe to our Anita Louise Art YouTube Channel with great videos and information by clicking here.
Join us for our podcast "5 Minutes With Art." Spend just 5 minutes a week with us to discover and learn about great art and artists. You can find out more about our podcast by clicking here.
Related Questions
What Is The Cultural Significance Of Abstract Expressionism Art?
The cultural significance of abstract expressionism art is that it was a forerunner for the cultural changes in the United States in the 1950s and 1960s.   The Abstract Expressionism movement started after World War II in the 1940s and continued into the 1950s. The world saw great cultural shifts in the 1950s and the 1960s.
By clicking here, you can learn more by reading What Is The Cultural Significance Of Abstract Expressionism Art?.
Who is the American Artist Jackson Pollock (1912-1956)?
Some consider Jackson Pollock to be one of the most brilliant American abstract artists that ever lived. Others consider his work of art as tossing around cans of paint by an artistic madman. One thing for certain is that Jackson Pollock is an important American abstract artist.
You can learn more by reading the blog Who is the American Artist Jackson Pollock (1912-1956)? by clicking here.
What Type Of Artist Is Andy Warhol?
Andy Warhol is a Pop Artist, one of the Pop Art Movement's major figures. Andy Warhol's artwork explored the relationship between what is known as the mass popular cultures of his day and art. He used many iconic American objects in his art and also painted many celebrities.
You can read more by reading our blog What Type Of Artist Is Andy Warhol? by clicking here.