A unique art movement is the minimalism art movement. I have always loved the ingenuity and yet the simplicity of minimalism art.
Minimalism art started in New York City in the 1960s. The minimalist artist would use limit their use of lines, shapes, and colors in their art. The artwork had no trace of the artist's emotions in the art. Minimalism art is considered an extreme form of abstract art. The most important geometric shapes in minimalism art are the square and rectangle.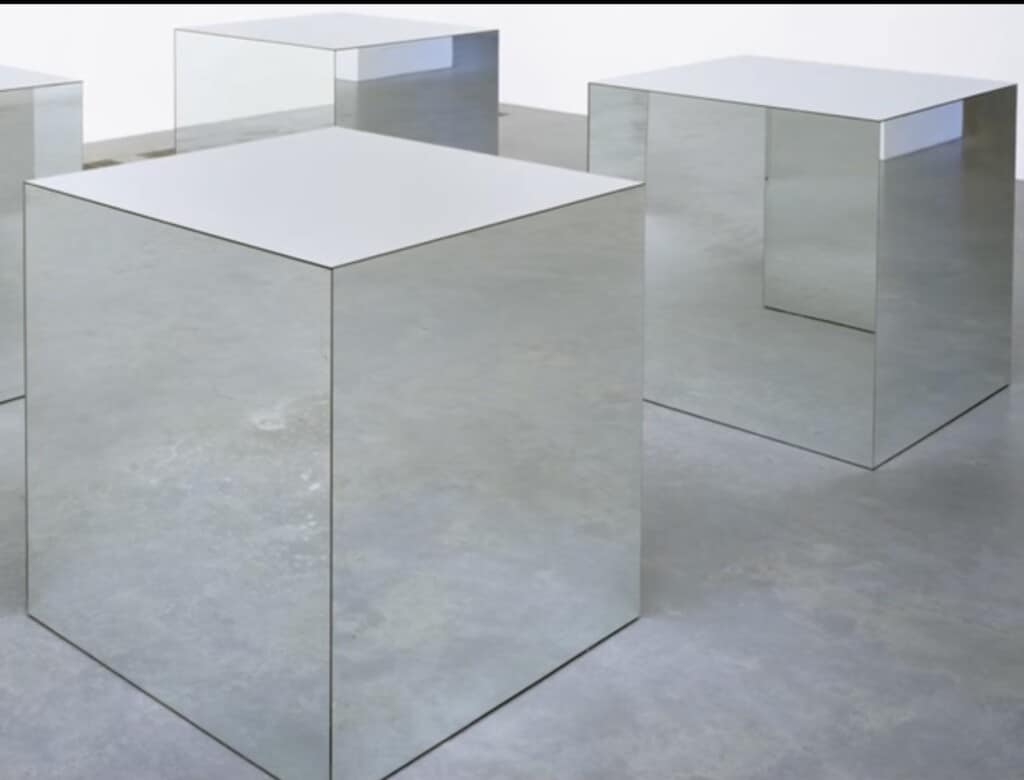 Features of Minimalism Art
Minimalism art is an art movement that emerged in the mid 20th century. The Minimalism art elements use a minimum of lines, shapes, and many times colors. The Minimalism artwork may look and feel even sparse, restricted, or empty.
Here are some important features to understand about Minimalism art:
Developed in the USA – Minimalism was developed in New York City in the 1960s.
Different Names – The minimalism art movement is sometimes referred to as minimal art, ABC art, cool art, literalist art, object art, and primary structure art.
Flourished in the 1960s and 1970s – The Minimalism art movement flourished in the 1960s and 1970s.
Famous Artist of Minimalism – Some of the more famous minimalism artists include Carl Andre, Dan Flavin, Donald Judd, Sol LeWitt, Agnes Martin, and Robert Morris. These artists did not really ever consider themselves minimalist artists.
Minimalism and Conceptual Art Link – Minimalism is linked to conceptual art. Conceptual art is an art movement that also flourished in the 1960s and 1970s
Art Viewing – Minimalism challenged how art was viewed. The Minimalism artists argued that the art object's importance is misplaced.
Early Abstract Expressionism Influenced Minimalism Art – The early abstract movement was an important influence on the ideas and techniques that formed Minimalism art.
Rejected Much Abstract Expressionism – Minimalism art rejected most of the Abstract Expressionism art; minimalism wanted to obliterate expression from art.
Suprematist Influenced – The Suprematist Russian art movement also influenced Minimalism Art. Some of these influences included the geometric forms of the Suprematist painter Kazimir Malevich (1878 – 1935) and his artwork as the Black Circle.
Minimalism Art Was Criticized – The art critics of the day criticize the minimalist movement. For example, Michael Fried's critical article "In Art and Objecthood" strongly criticized minimalism art and what he saw as the arts "theatricality."
Robert Morris, the Minimalism artist, said this about Minimalism art:
This is a very good video that talks about Minimalism Art
Characteristics of Minimalism Art
Most people usually recognized Minimalism art when they see it. This is because minimalism art has a minimalist or almost simplicity with art. But with all art movements, the minimalism art movement has some distinct characteristics.
Here are some characteristics of Minimalism art:
Geometric forms – Minimalist paintings and sculptures use geometric forms.
Square and Rectangle – The square and rectangle are the most important forms used in minimalism art.
Precise and hard-edged – The minimalist forms for painting and sculpture are generally composed of precise and hard-edged forms; this is why the square and rectangle are so popular as they give this precise and hard-edged form.
Limited color choices – Minimalism art usually uses a limited amount of colors. Minimalist artists may limit their color hues or use just one color.
Expressionless Colors – Color, if used, is non-referential or expressionless colors. This means that if the artist uses a dark color, he cannot portray a somber mood. The color is not there to try to express an emotion or refer to anything.
Non-object Art – The idea of minimalism art is not to show any external references or gestures.
Truth in Art – One of minimalism art characteristics is about truth in art; this means that minimalism art offers a highly purified form of beauty. It does not pretend to be something other than exactly what it is.
Order, Simplicity, and Harmony – Some elements of Minimalism art are about the order, simplicity, and harmony.
Repetition – There is often some form of repetition in minimalist art. The repeating of the forms may highlight the subtle differences between each of the repetitions being used.
Lack of Expression – A lot of minimalist art lacks expression; this means there is no trace of emotion or intuitive decision-making. The artist does not reveal their personality or emotions in the artwork. Minimalist artists do not see art as a unique creation that reflects the artist's personal expression, but they see art as impersonal or neutral.
Interest in Viewer Reaction- The Minimalism artist is interested in the relationship between the different parts of the artwork and how the artwork's viewers see this relationship. In other words, two people could look at a piece of minimalist art, and both may see something different.
Industrial, store-bought, or factory manufactured materials. – Some of the minimalist artists, particularly those dealing with sculptures, may use everyday material such as brick tiles and light bulbs for their sculpture.
Some Did Not Consider Themselves Artists – Some of the minimalist artists did not really consider themselves artists. Carl Andre was known to say that "I'm not a studio artist. I'm am a location artist."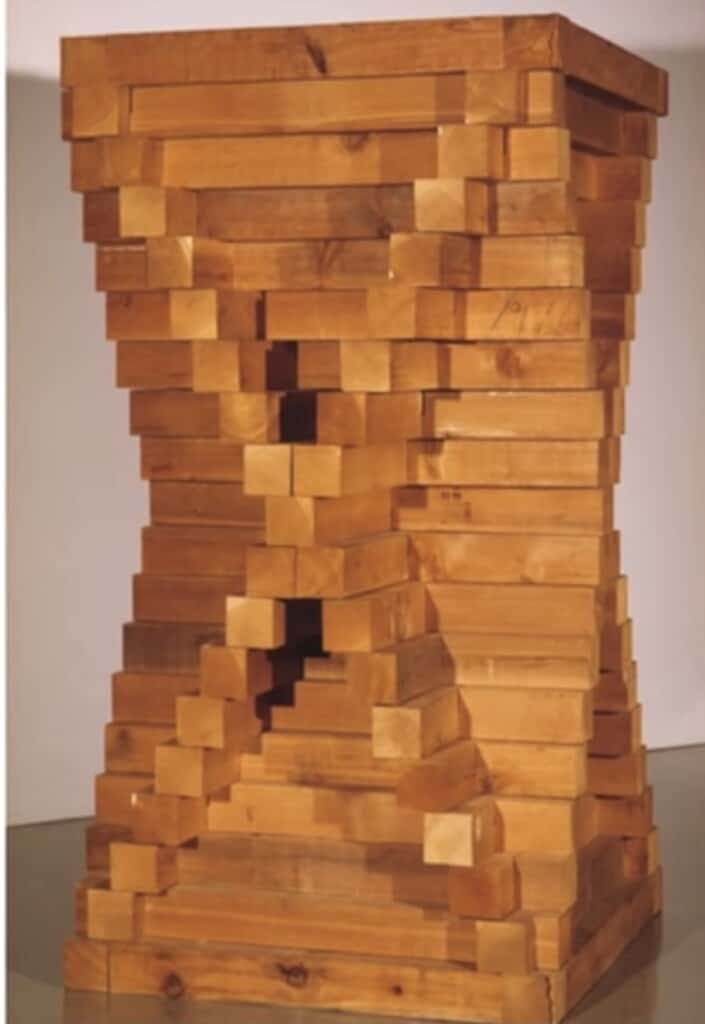 Where To See Some of the Best Minimalism Art?
Some of the key collections of Minimalism Art can be viewed in these museums around the world:
Tate Modern in London, England.
Museum of Modern Art in New York City, New York
Guggenheim Museum in New York City, New York
Guggenheim Bilbao in Bilbao in Spain
Modern Museum of Art of Fort Worth in Fort Worth, Texas
Montclair Art Museum in New Jersey
Museum Boijimans van Beuningen in Rotterdam, The Netherlands
Chinati Foundation in Marfa, Texas
Pinakothek der Moderne in Munich, Germany.
Minimalism art is an art movement that changed the way art was viewed around the world. The art is not just a shape or form, but an artistic shape or form that allows the viewer to view the art. Not everyone will see and understand the same thing when they view art. This is one of the things that I really love about minimalism art.
Related Questions
What Are The Characteristics Of The Arts And Crafts Movement?
The Arts and Craft Movement started in Britain and then swept over Europe and the United States. The movement started to become both popular and very influential in the late 19th century and changed how many artists around the world viewed their art. It also changed how artists saw the design of not just their artwork but also buildings, fabrics, wallpaper, parks, cities, and objects in their homes and offices.
You can learn more by reading What Are The Characteristics Of The Arts And Crafts Movement? by clicking here.
Who Was The Swedish Artist and Illustrator Carl Larsson?
Carl Larsson was born into dire poverty but raised himself out of poverty through his artwork. He married Karin Bergöö, a fellow artist. Together they had eight children. Many of his most famous paintings come from the many family scenes he painted of his wife and children in their home in Sundborn, Sweden. Through his paintings and their home design, Carl and his wife Karin influenced Swedish art and design. Today you can visit their house and garden in Sundborn. Sweden.
You can find out more about Carol Larsson by reading 22 Facts About Carl Larsson, The Swedish Artist, and Illustrator by clicking here.