We cannot discuss Clyfford Still and his artwork without mentioning the Clifford Still Museum in Denver, Colorado. This museum is dedicated to Clyfford Still and his artwork.
The best place in the world to see and get inspired by Clyfford Stills and his artwork is the Clyfford Still Museum in Denver, Colorado. The museum has the bulk of the Abstract Expressionism artist's works of art housed at their museum. The museum only shows and displays works of art by Clyfford Still.
The Clyfford Still Museum – A Unique Museum Experience In Denver
The Clyfford Still museum is an award-winning museum located in Denver, Colorado. The museum is dedicated to the life and art of the great American Abstract Expressionism artist Clyfford Still.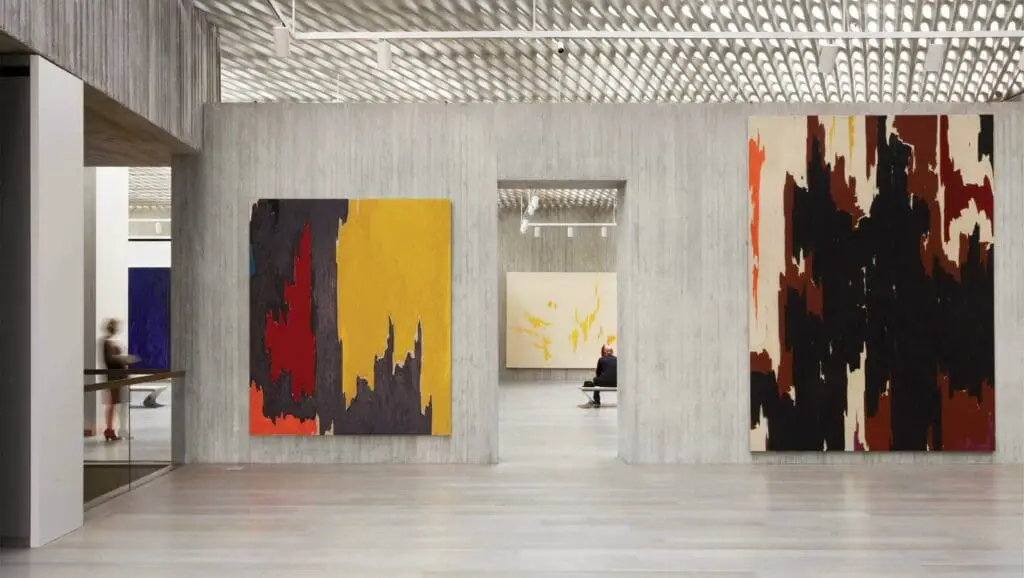 Clyfford Still was unwilling to compromise his art for money, fame, or recognition. He wanted people to see his work and get lost in his work while drawing their conclusions and interpretations.
He also believes his art should be shown as a artistic symphony. He wanted the viewer to be able to immerse themselves in his work.
Because of his wish that his work not be sold but instead stay together, the Clyfford Still Museum came about. Clyfford Still felt his work needed to stay together as it told his artistic story and history.
About The Clyfford Still Museum
When Clyfford Still died in 1980, in his will, he wrote the following about this artwork:
For almost 20 years, his work was not shown to anyone but was stored at his studio in Maryland, away from the public eye. He left behind about 2,400 works of art, plus books, tapes, and other things.
His wife Patti started to find cities that may be interested in a Clyfford Still Museum. About 20 cities were interested but eventually, in 2004, before she died in 2005, she settled on Denver, Colorado as the location for the Clyfford Still Museum.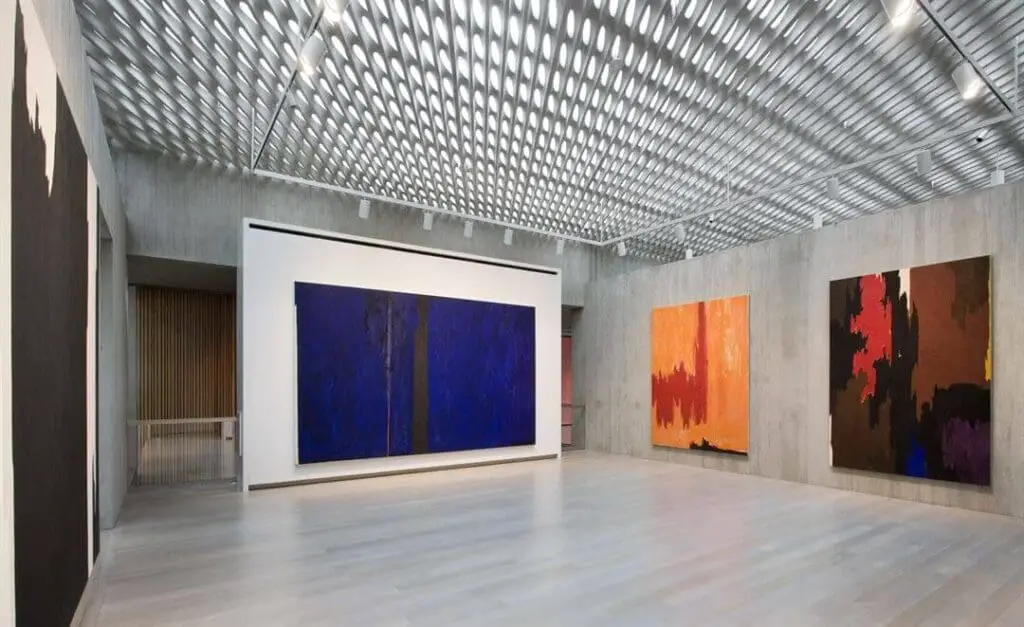 The museum was given about 824 paintings on canvas and 1575 works on paper, such as drawings and other limited edition fine art prints. The museum also houses Still's sketchbooks, journals, notebooks, his art library, and other archival material.
If you want to see and experience the Clyfford Still paintings in one place, this is the place and museum to visit.
In 2011 the Maryland Court did say that four of Clyfford Stills's artworks could be sold, and the money could be used for the museum. The sale of these four paintings totaled $114 million.
Before this 2011 sale, only 11 Clyfford Still paintings had gone up for auction.
What To Expect At The Clyfford Still Museum
At the Clyfford Still museum, you can expect to be immersed in Clyfford Still's works and life. The museum allows visitors to get to know this extraordinary American artist.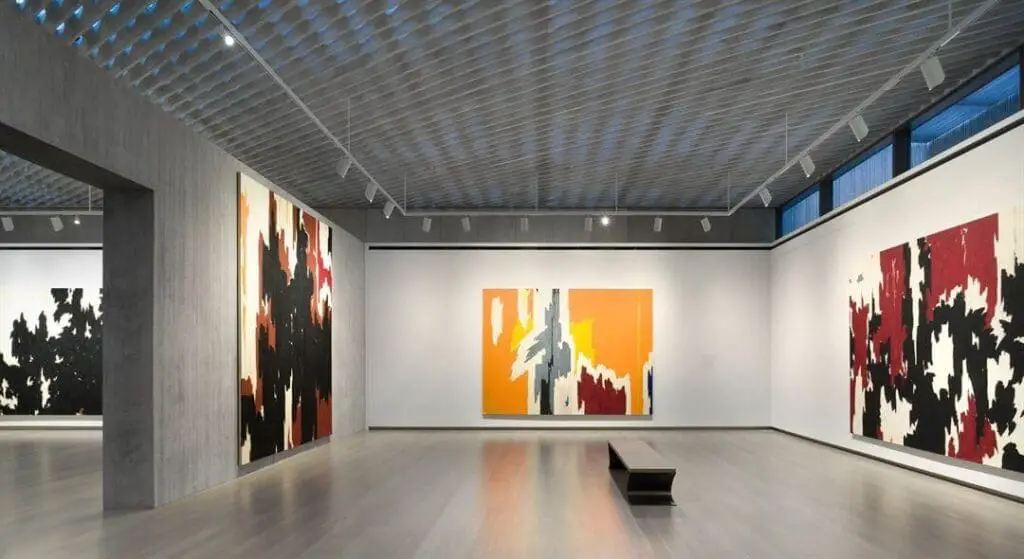 As an artist, visiting the museum will give you a first-hand experience of a fantastic artist who deserves to have the recognition of a museum.
Here are a few things about the museum:
Learn About Conservation – Learn about painting conservation in the conservation area of the museum.

Hands-On Art – Make your masterpiece at the hand-on art creation studio for all ages.

Relax In Outdoor Terraces And Gardens – You can relax and enjoy outdoor terraces, gardens, performances, and concerts.

Listen To Educational Talks — The museum has educational talks from well-known experts.

Watch Films – The museum offers some great thought-provoking films.
The museum is a celebration of Clyfford Still, his art, his legacy, and his love for the education of the arts. It is where you can go as an individual, family, or group. It is not just a museum but also a place for the community to join and come together.
Clyfford Still Museum – Admission, Locations, And Hours
The museum is quite reasonable to visit. The general admission ticket for adults is $10.00. There are discounts for seniors and college students. Active or retired military and children under age 17 are free.
The museum is usually open during the following time:
Monday to Tuesday – Closed.
Wednesday to Sunday – 10 am to 5 pm.
Sometimes the museum will be closed due to their changing or installing new exhibitions. So before you go there, it is best to check their website to ensure they are not closed. You can find out more about Clyfford Still Museum by clicking here.
Clyfford Still Museum Shop
The Clyfford Still Museum also has a lovely gift shop. You can find in there a host of curated products that reflect the museum's mission and focus.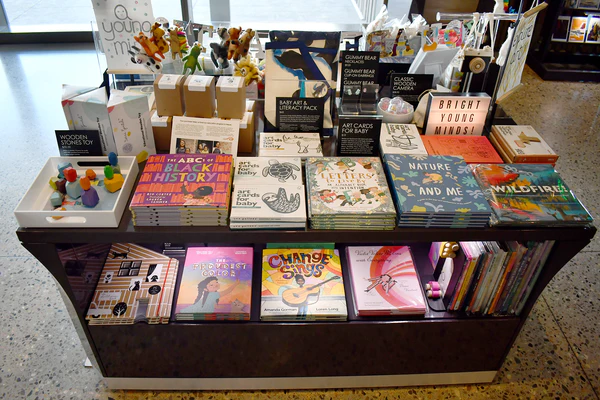 They also offer some of their products online; you can find out more by clicking here.
We love Clyfford Still's artwork, and the best place in the world to get a feel for him as an artist and creator and see his works of art is at the Clyfford Still Museum in Denver. You can find out more about the museum by visiting their website by clicking here.
Anita Louise Art is dedicated to art education, great artists, and inspiring others to find and create their art. We love art that uplifts and inspires. #ArtToMakeYouSmile! #ArtToMakeYouHappy!
If you are interested to see any of my art, you can find out more by clicking here. If you are interested in what inspires me and my paintings, you can discover more by clicking here.
We have a free newsletter and would love you to be part of our community; you can subscribe to the newsletter by clicking here. I would be happy to talk to you if you have any questions. You can reach me, Anita, by clicking here.

Subscribe to our Anita Louise Art YouTube Channel with great videos and information by clicking here.
Join us for our podcast "5 Minutes With Art." Spend just 5 minutes a week with us to discover and learn about great art and artists. You can find out more about our podcast by clicking here.
Related Questions
What Are Some Traits On Artist Should Acquire?
Some of the traits that any artist should try to acquire are traits such as having inspiration, learning the power of observation, having the ability to develop a good memory, and having an imagination. It is also good to develop the art of persistence, patience, and self–discipline. And finally, if an artist can see life as a great adventure, it will help them in life and in their artwork and make their artwork fun.
To learn more about the traits that every artist should acquire, you can read our blog, 9 Traits That Are Important for Any Artist to Acquire, by clicking here.
Why Start Oil Painting?
There are many reasons why you should consider oil painting over other paint mediums. The 5 top reasons to use oil paints are: 1) the vibrancy of the colors you can obtain from oils, 2) they mix well with other paints and other mediums, 3) oil paints have unique color blending properties, 4) the slow drying process of oil paints gives added control and 5) oil painting has been done for centuries.
To learn more about starting to oil paint, you can read our blog on Why Start Oil Painting? The Top 5 Reasons Why by clicking here.
10 Top Reasons Why You Should Encourage Your Children in Art
To be a great abstract artist, you need talent and an understanding of painting. Painting can be a technical skill that artists spend a lifetime perfecting through art education and practice. Great abstract artists have had intensive training in painting, drawing, composition, and color theory.
You can learn more by reading 10 Top Reasons Why You Should Encourage Your Children in Art by clicking here.