Clyfford Still is one of the greatest American AbstractExpressionism Color Field painters. He is considered one of essential Abstract Expressionism painters to ever lived.
Clyfford Still is an Abstract Expressionism artist who is known as a color field Abstract Expressionism artist. He is best known for his colorful yet jagged-edged paintings that are oversized and thought-provoking. Many of his paintings were never sold, yet he was an extraordinarily prolific and influential Abstract Expressionism painter.
Clyfford Still And Abstract Expressionism
Clyfford Still started taking art seriously when he was in high school. He was so good that he was able to win a scholarship to college. He spent the first part of his life teaching at the University level.
When Clyfford Still was teaching in San Francisco from 1946 to 1950, he started to develop his signature art style of Abstract Expressionism.
He is considered one of the greatest Abstract Expressionism artists. However, like many other artists, he did not sell many pieces of his artwork during his lifetime. Clyfford Still kept most of it together in one collection.
That is why the Clyfford Still Museum in Denver is so important, as the museum was given his entire collection of art so that Clyfford Still's art could be enjoyed in full.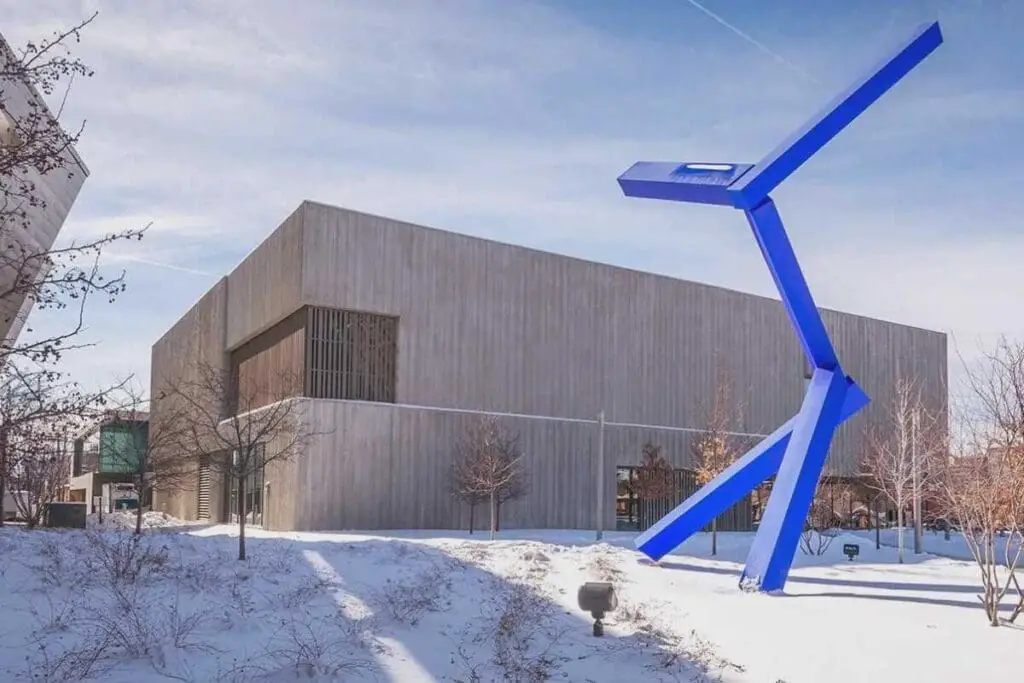 In speaking of his painting process Clyfford Still said this:
Clyfford Still – Color Field Painting And Abstract Expressionism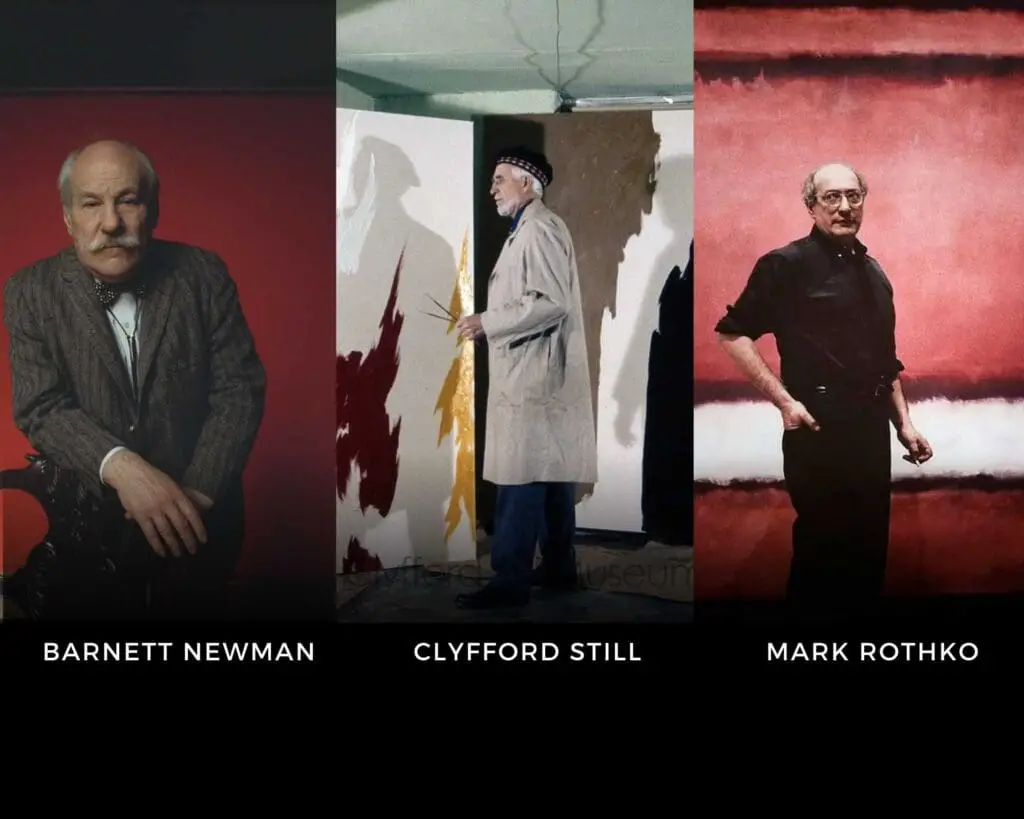 Clyfford Stills is usually categorized as an Abstract Expressionist artist who started color field painting along with Mark Rothko and Barnett Newman. Color field painting is considered a style of Abstract Expressionism painting.
The color field painters were generally concerned with religion and myths and used color to create a contemplative or meditational response from the viewers. Clyfford Still speaks about how people should interpret his paintings and says this:
Clyfford Still's paintings were unique from other abstract expressionism because he was also known to mix color field painting with action painting. Clyfford Still blended the two forms of Abstract Expressionism, the color field painting and action painting, in his paintings.
That is why many of the other great Abstract Expressionism painters, such as Jackson Pollock, Mark Rothko, and Barnett Newman, were thought to look to Clyfford Still to see what he was doing with his painting and be inspired by it.
About Clyfford Still – And His Paintings
To fully understand Clyfford Still, you need to understand his way of painting or what set him apart from other Abstract Expressionism artists of his time. Here are some of the significant ways:
Clyfford Still's Imagery
Clyfford Still's imagery is unique. His artwork does not contain natural forms but instead usually large jagged objects.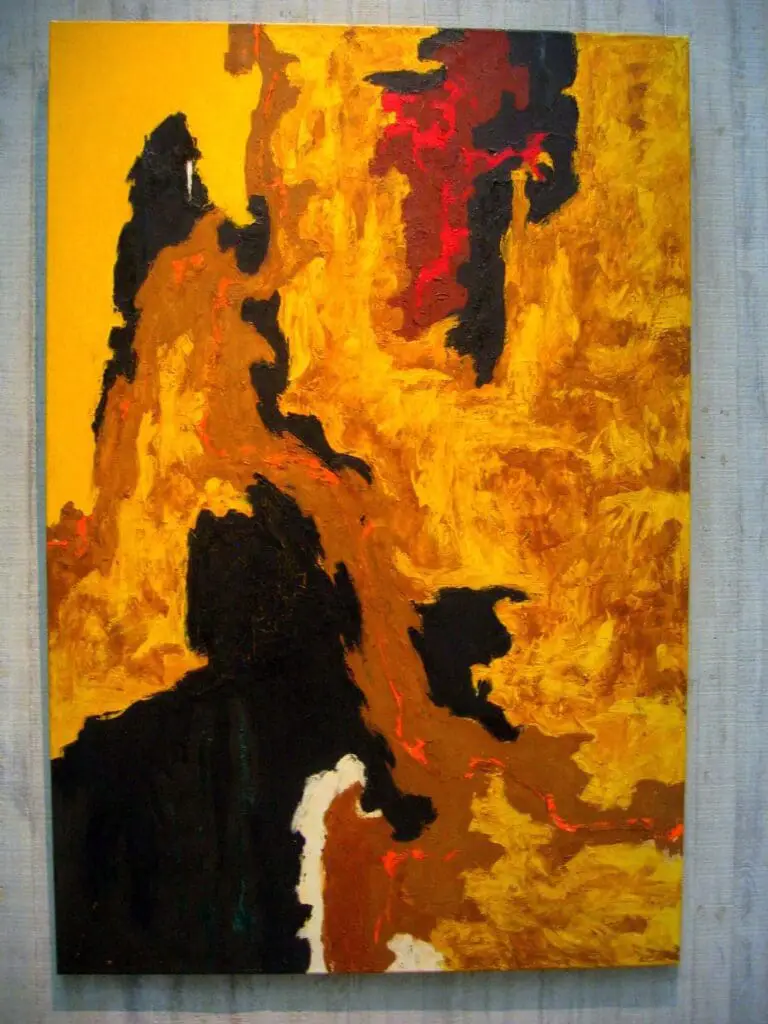 Clyfford Still's way of panting is very different from other color field painters, particularly Mark Rothko and Barnett Newman.
Clyfford Still said this about his art:
Clyfford Still's Art Is Large Scale
One of the great things about Still's work is its large and massive size. The painting would often play to the canvas's very edge.
There is usually not one focal point for the painting, but there are many focal points. In speaking of the large size of his images, Still said:
Part of the large-scale canvas was so there was movement on the canvas. When you look at one of Clyfford Still's paintings, your eye usually goes all over the canvas as there is a lot of movement and a lot going on the canvas.
Clyfford Still's Painting Technique
Clyfford Still was known to apply his paint with a trowel and palette knife as he would layer his paint on the canvas making his trademark jagged edges. His paint would sometimes be layered very thick and, other times, significantly thinner.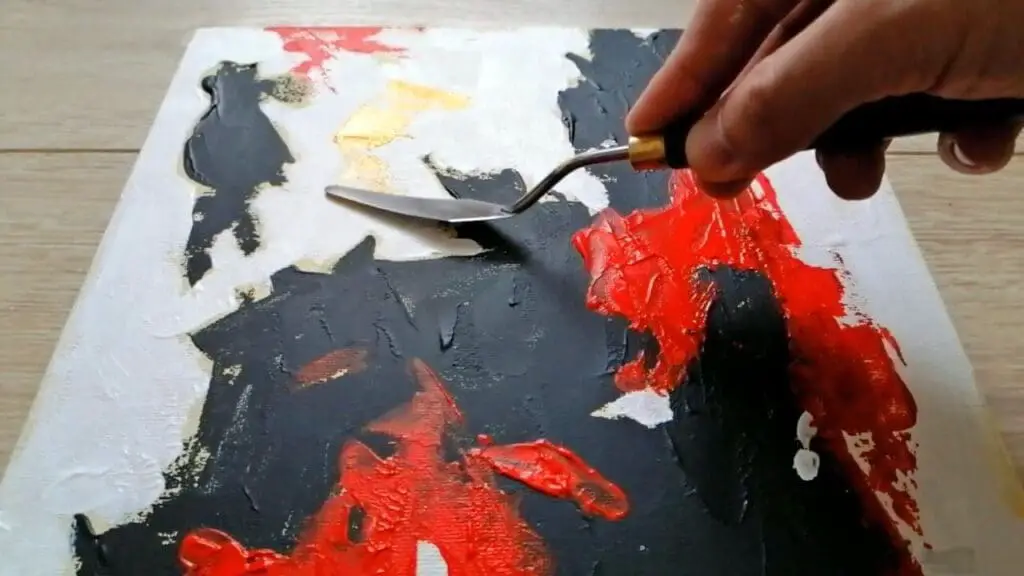 The way he applied the paint on the canvas gives the canvases a unique, almost three-dimensional feel up close. You can practically feel him applying the paint onto the canvas surface.
The Lifeline And Clyfford Stills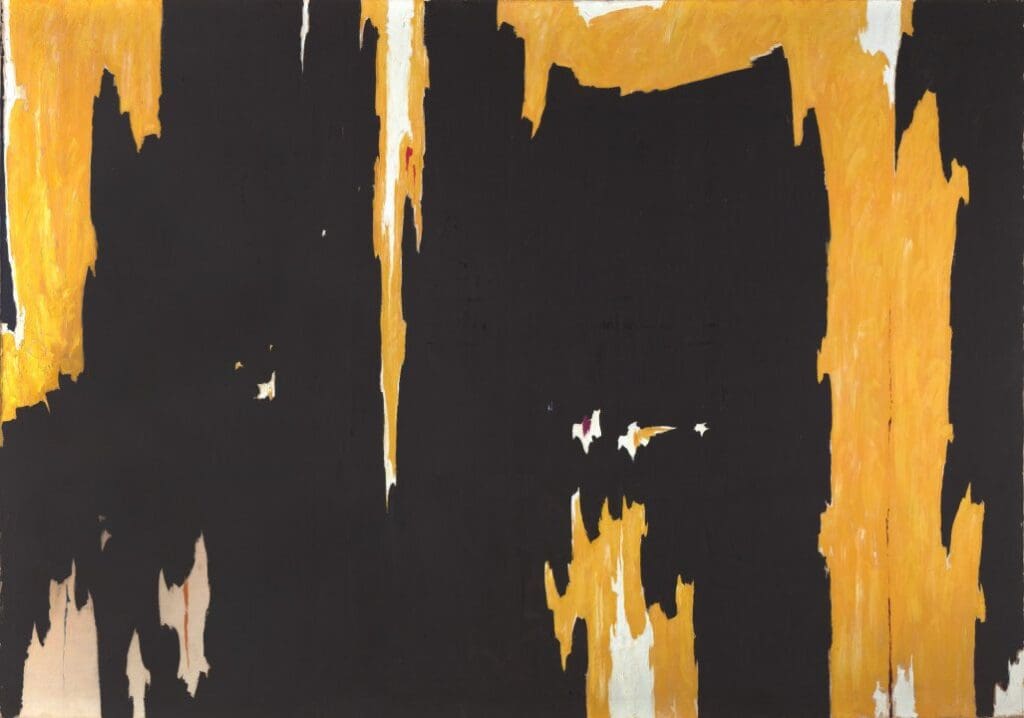 One theme that runs through Clyfford Stills's work is a small line. He called it a lifeline.
When he was young, his father dug a well on their farm to see if there was water; he dropped the young Clyfford Stills down the well hanging him by his ankles with a rope.
In many of Clyfford Still's paintings, you will see small lines that may go up and down or around the canvas – they all refer to this line or what he called the lifeline. Clyfford Still felt that Barnett Newman copied him after seeing some of Still's work and also started using a line on his canvases.
Many people who look at Still's paintings may mistake them as being simple, but in reality, they are very complex works of art that are layered upon layer. Some areas are thick, and other areas are thin. It is all part of his painting technique and our experience with the canvas.
In speaking of this, Clyfford Still said:
Clyfford Still is one of the greatest Abstract Expressionism artists and one of the most influential artists of the 20th Century. He showed us all a way to paint and appreciate art; his art continues to inspire many artists today.
Anita Louise Art is dedicated to art education, great artists, and inspiring others to find and create their art. We love art that uplifts and inspires. #ArtToMakeYouSmile! #ArtToMakeYouHappy!
If you are interested to see any of my art, you can find out more by clicking here. If you are interested in what inspires me and my paintings, you can discover more by clicking here.
We have a free newsletter and would love you to be part of our community; you can subscribe to the newsletter by clicking here. I would be happy to talk to you if you have any questions. You can reach me, Anita, by clicking here.

Subscribe to our Anita Louise Art YouTube Channel with great videos and information by clicking here.
Join us for our podcast "5 Minutes With Art." Spend just 5 minutes a week with us to discover and learn about great art and artists. You can find out more about our podcast by clicking here.
Related Questions
Why Was Impressionism Art at First Rejected?
During the era of impressionism art, fine-art oil painting was an extremely important addition to the interior design of a home, especially for the affluent and the increasing arrival of the middle classes. For these art patrons,  there were only some very specific styles of art that they considered acceptable for them to use for the interior design of their home and impressionism art did not fit into any of these culturally acceptable fine art categories. 
To find out more about this you can read our blog on Why Was Impressionism Art at First Rejected? by clicking here.
Who Were Some of the Women Impressionist Artists?
When we think of Impressionist art, most people think of all the famous men artists. But there were also many women who were considered significant women impressionists artists. The seven significant women impressionist painters are Berthe Morisot, Mary Stevenson Cassatt, Marie Bracquemond, Louise Catherine Breslau, Eva Gonzales, and Lilla Cabot Perry. Each of these women in their own unique ways contributed to impressionism art movement.
To find out more you can read our blog on 7 Women Impressionist Artists, To Admire, Know and Remember by clicking here.
All About En Plein Air Painting, What You Need to Know
En Plein air means "in the open air. It refers to a style of painting outside in the natural light. This was a term that was made famous by the French Impressionist art movement. Many of the French Impressionists painted most of their paintings outdoors. There was a lot of equipment and other challenges associated with having to paint everything outdoors.
You can learn more by reading All About En Plein Air Painting, What You Need to Know by clicking here.