Many Artists may be like me and what to know if it is really worth trying to sell your artwork on a site like Red Bubble? Like most art selling websites platforms, there is a lot of pros and cons involved in selling your artwork on a website like Red Bubble.
Selling your artwork on Red Bubble has some pros and cons. Among the pros are that is free, easy to use, has a global audience and a great variety of products that they give you some really good marketing materials with. You can also link your Red Bubble store to your website so you can almost immediately start selling your products from Red Bubble with your own website. But with the pros, there are also some cons such as you must be willing to promote yourself within and also outside of the Red Bubble website to sell your products. And that the competition is very high so working to get noticed is difficult and you do not know who has purchased your products.
Here is a video you can watch about selling on Red Bubble and some of the pros and cons to sell your artwork on Red Bubble.
Here are some of the Pros I see on Selling on Red Bubble
Pro 1 – It is Free
Definitely one of the biggest pros for selling your art on a market place like Red Bubble is that to sell on Red Bubble is completely free. All you need to do is to set up your account and upload the artwork you want to sell.
The fact you do not need to pay like .20 cents per listing as Etsy, this is, of course, a big plus, especially if you are just starting to sell your artwork online. So with some good images of your artwork, you can start to sell on Red Bubble immediately.
Pro 2 -Setting Up An Account is Easy
I have found Red Bubble quite easy to use. Here are a few things I have liked about it:
Signing Up Is Easy – I found signing up for a Red Bubble account to be quite easy. You just sign up with an email, username, and password. Then you can upload a photo, bio and make a header for your shop. Overall once you understand how to sign up and set up your shop it is quite easy to get your shop up and running. I was able to do this in a few hours.
Linking with Paypal to be Paid Was Easy – I found that linking my Red Bubble Account to my PayPal Account was quite easy.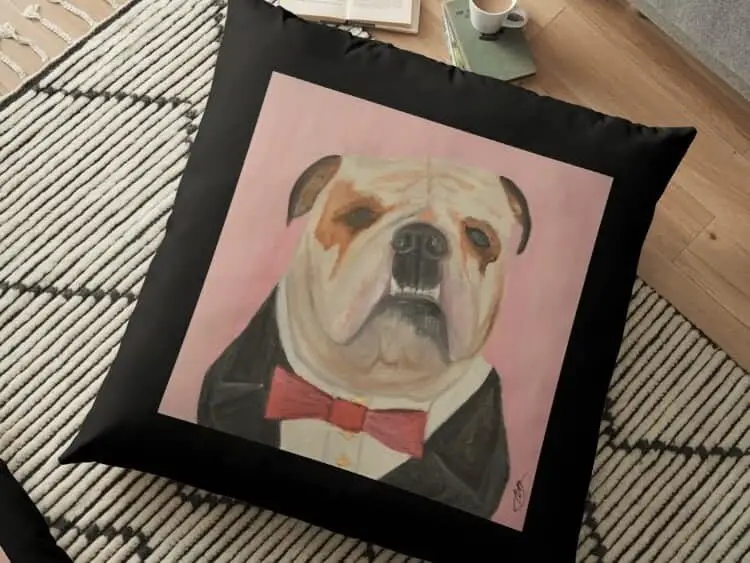 Pro 3 – Uploading the Artwork is Easy.
To actually upload my artwork and set it up for selling I found it to be quite easy.
Uploading the Artwork – Uploading the new artwork was quite easy. You just go to your account and then upload "Add New Work."
Several Choices in How to Upload Your Artwork – You have several choices in how you upload your artwork. One way is you can upload the artwork and add all the settings. Another option is that you can copy the settings of an artwork you have previously uploaded and use the same settings if that artwork was similar. This last function can save you a lot of time if you are uploading artwork that is very similar.
Set Colorways – I have liked how I can go through each product and pick a colorway or decide a dominant color for my products. Red Bubble even allows you to put in a hexadecimal number to match the color you want. I really appreciate this feature.
Pro 4 – A Great Variety of Products
Red Bubble has a lot of products that you can put your artwork on. Like most of these sites, they will show you what it will look like on each of the products and you can make some adjustments as needed. I appreciate that they have such a large variety of products.
Here is a list of the kinds of products they will print your products on:
Clothing – They have a variety of clothing articles from T-shirts, to leggings to skirts. They really have a lot of clothing you can put your artwork designs on. They also have some scarves and socks.
Stickers – They print on a variety of stickers
Mugs, Cups, Waterbottles – They also have a large variety of mugs, cups and water bottles that you can have your artwork printed on. '
Phone Cases – They offer a variety of phone cases for all kinds of phones from an Apple iPhone to a Samsung.
Wall Art – There is a variety of wall art from artboards, to metal to framed wall art to acrylic blocks.
Home & Living – They have quite a large home and living selection which includes cushions, bath mats, shower curtains, blankets, and duvet covers.
Accessories – They have a lot of accessories from tote bags, drawstring bags, and phone chargers,
Stationery – They will print your artwork on cards and a variety of notebooks.
Kids and Baby Clothes – They also offer a variety of kids and baby clothes.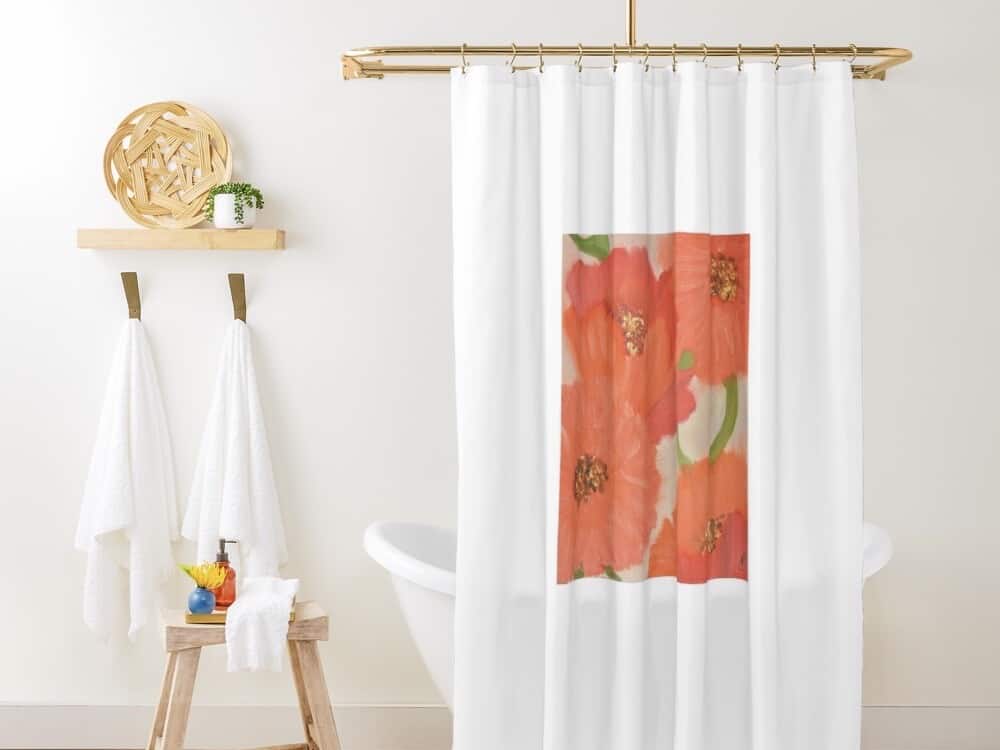 Pro 5 – Their Prices are Reasonable.
I have found the printing for most of the items to be quite reasonable. So this can help you with the overall sales as the prices are reasonable for people to be able to buy your artwork from Red Bubble.
Pro 6 – They Have Great Promotional Materials
I really love how Red Bubble offers you some great materials to help you promote your artwork. I love how they allow you to download photos of your artwork in roomsets to show people how you can use them. For example, they have a photo to show how your shower curtain could look in a bathroom or the tote bag will look on your shoulder. These photos are really a great way for you to promote your artwork.
Pro 7 – You Can Put Your Red Bubble Site On Your Website
You can link your website to your Red Bubble site. I like how these links but I have a few issues on how it does link (you can see my cons below) But the fact that it does link to your website, means you can easily have a Buy Now button on your website very easily.
Pro 8 – Supports Several Languages
If you want to build an international brand, Red Bubble can help sell in German, French, and Spanish. You need to translate each of your items to these languages but it does help to open up a Global audience to you and to your items.
Pro 9 – You Can Sell Around the World
Red Bubble is an Australian Company, but they have facilities set up around the world. This means that your market place is not limited to just one country or a few locations. I like Red Bubble's global aspect of sales. This means you can be anywhere in the world and sell your artwork on Red Bubble.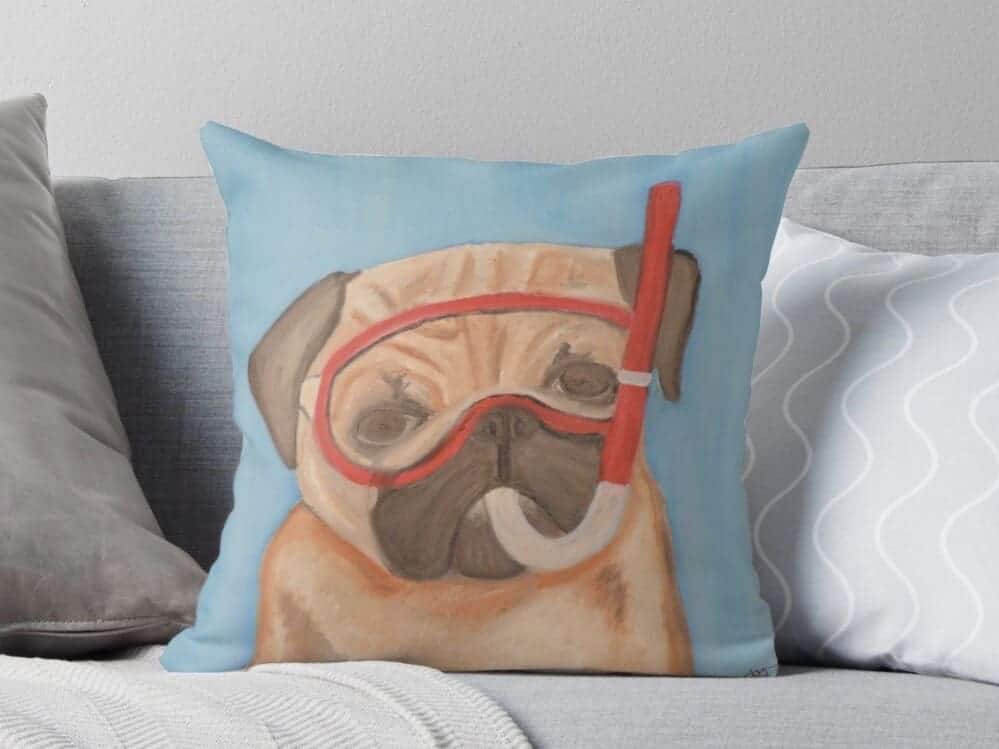 Pro 10 – They Have Groups You Can Join
Red Bubble is also a social platform in that you need to try to get people to follow up and you can follow others. You will need to find creative ways to get your artwork noticed and to stand out from the crowd, but one way you can do this is to join some groups, and go in to comment about other people's work and follow them.
Though I have put this down as a Pro as they allow you to join groups, I also see this as a Con, (you can see my comments on this below).
Pro 11- Each Product Has Their Own Link
Each Red Bubble product has its own link. This means that you can give people a link from Facebook or Social Media and they can find the product on Red Bubble
This is also a Pro that I put down as a Con as the link goes directly to Red Bubble and not your website. You can see some of the reasons why below.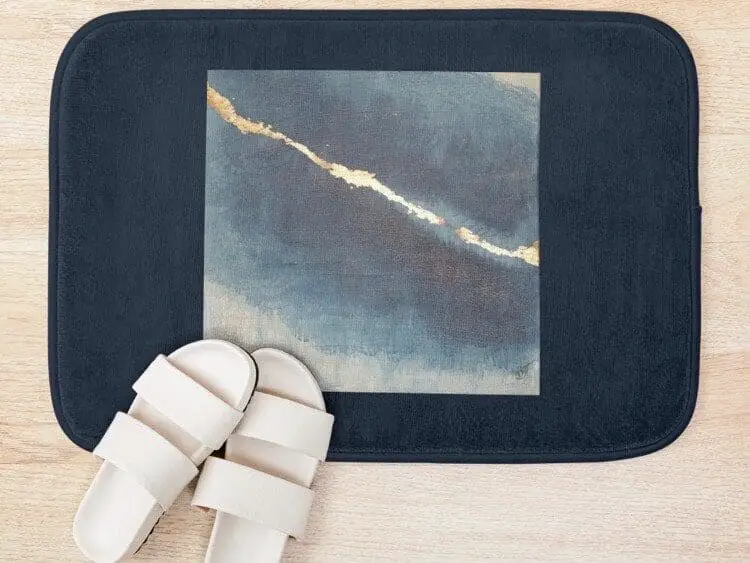 Here are some of the Cons I see in Selling On Red Bubble
Con 1- You Must Promote Your Artwork Yourself
Red Bubble will not promote your artwork for you. so you must be willing to do this and to be actively doing this. A lot of Artists think all they need to do is put their stuff online and it will sell. The truth is that it will not. You need to have an active marketing campaign you are willing to spend time on to promote your work on sites like Red Bubble.
Con 2 – Once People get on the Site it Shows Others Works
I have found this to be one of the most annoying parts of Red Bubble. You put the Red Bubble link on yourself site and then people go to your store. It is hard for them to stay in your store. Red Bubble starts to show a lot of things from other artists.
This means you can spend all the time and effort to get people to come to your storefront on Red Bubble only to have them buy from someone else.
Con 3 – Profit is Low
To stay competitive on Red Bubble and not to overprice yourself you need to stay within the range that everyone else is. When you do this your profit rate is very low. I sold a few items and earned under 6 USD. That means to really be able to earn some income on Red Bubble you need to sell quite a bit and promote yourself a lot.
Con 4 – Putting in Time to the Red Bubble Website
If you are an artist like me and you already have Instagram, Facebook and Pinterest you are busy trying to get noticed on, you may feel you already have your hands full. You may also be like me and have a website and a blog that also keeps you busy. To really get noticed on Red Bubble you need to also join some groups, write some journal posts there and be active in their community groups.
This can be a lot to handle, especially as you need to also continue to work on your artwork and bring in new and fresh artwork. The truth may be that you may not have the time or energy to do all this or it may take away from what is important – creating new and fresh artwork.
Con 5 – Clumsy Link to Your Website
I found the way Red Bubble links to my own website is clumsy. There is only part of a page that is shown with just a bit of art and it shows only some of the art. I was not impressed by how the Red Bubble website worked with my own WordPress website.
Con 6 – Not Impressed With Some of the Search Functions
I have not been impressed with some of the search functions. When someone is on my storefront and they want wall art if they go to the top tabs, which would be the natural thing to do it shows the wall art from everyone else so I have already lost the sale.
I find how the search functions on Red Bubble favor the work of others more than allowing people to stay on my storefront as a huge drawback to the entire website.
Con 7 – You Need to Give Them Very Good Images
With all these kinds of print to order websites if you are selling actually paintings as I am, you must have the ability to be able to upload decent quality photos and images. This means you need to have some kind of understanding of photography, lighting, and cropping of images. If not the image will not print well and will not look very good when printed.
If you are not able to do this yourself, you may need to look to get your original art either professionally scanned or photographed before you can even upload your artwork to be sold.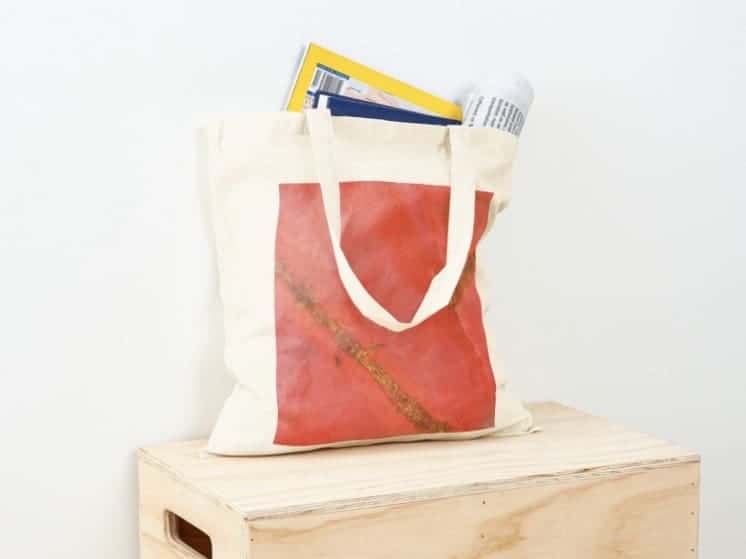 Con 8 – Huge Amount of Competition
Red Bubble has a huge amount of artwork on it and artists on the site. So there is a huge amount of competition. This makes it that much harder for your artwork to be noticed by anyone. So you really need to see this as a platform for you to sell your art but that you must do the marketing and promotion yourself.
Con 9 – You Do Not Know Who Purchased From You
One of the big issues with most websites like Red Bubble is you sell your artwork, you do the promotion but you have no idea who purchased your work. This is a huge disadvantage in being able to build a solid customer base and having repeat customers who will buy from you time and time again is very difficult if not impossible on a website like this.
Con 10 – Your Promotion Is For Red Bubble
You do all this extra promotion to try to drive people to your storefront on Red Bubble only to find they do not buy from you. You may find that the promotion you are doing is slipping out of your hands as they are going to the site and not buying from you. Or worse yet you have no real idea how successful your promotion campaign is as you do not have real data to show you if they purchased from you. So in a sense, you are promoting for Red Bubble website and not for your artwork or your Red Bubble Shop.
Con 11 – Red Bubble Wants People to Sign Uo to Like or Buy
Of course, Red Bubble wants to try to collect as many email names and addresses as they can for their promotions, so they want people to sign up for an account to buy from them or even like your artwork. I had a friend who wanted to like my artwork but did not as she did not want to sign up for an account yet. This may deter people from actually buying on this website.
There are a lot of great things about the Red Bubble website among one is that it is free and you can start to sell your artwork immediately without any cost. You will also quickly gain international exposure to your artwork through their website and the ability to support several languages. Red Bubble also helps to give you some great promotional materials for the products you are putting your artwork on to sell and promote.
But you must be willing to put in the time and effort into selling your artwork and make sure you have the quality of the photographs and images that are required for your artwork to be printed on all the different kinds of items that Red Bubble has to offer. You must also be willing to be an active part of the Red Bubble Community to get the ultimate amount of exposure on the Red Bubble website.
For those that are looking to seriously sell on Red Bubble here is a very good website and guide I have found called How to Sell On Red Bubble and Actually Make Money.
You can find out more about Red Bubble to go to the Red Bubble website by clicking here.
You are also welcome to check out my Red Bubble Shop of Anita Louise Art by clicking here. If you like what you see, consider following me and let me know about your shop so I can follow you and your work.
Related Questions
Is Selling On Red Bubble Worth it?
I think because the site is free and should not cost you a lot it is worth putting your artwork on Red Bubble. It will probably not make you rich but it can be an added source of income to supplement your artwork or other work you are doing. It is free so you can try it out and see how it works out.
How Much Profit Do You Make On Red Bubble?
The suggested profit is 20%, but on Red Bubble, you can set your profit margin to be anything from 5% to 50%. The problem is if you set it too high it may affect your overall sales.