One of the first things that many artists learn is that success in your art business is not always just about the art, but there are also other skills you must learn to master along the way. Many of these business skills are things that you need to learn to master on your own as your education did not cover them.
The top 6 basic business skills you need to succeed as an artist are 1) time management, 2) marketing and sales, 3) branding, 4) social media 5) digital savviness, and 6 accounting. These business skills will help you be more successful as an artist and with your art business.
Table of Contents
Essential Business Skills for Artists: Mastering the Basics for Success

For many artists, the journey to success in their field reveals a crucial truth: it's not just about artistic talent; there's a whole spectrum of business skills that are vital to master. Often, these essential skills aren't covered in traditional art education, leaving artists to navigate and learn them independently.
From marketing to financial management, these business fundamentals play a significant role in shaping an artist's career, enabling them to thrive not only creatively but also in the competitive world of art entrepreneurship
Here are our top 6 business skills you need to succeed as an artist:
1 – Time Management
In today's world, to be successful with anything, you need to have some sense of how to properly manage your time. Time management is about productivity and success.
Here are some ways you can learn to better manage your time:
Set goals – Learn to set goals properly. You may be so busy so you may have to tell yourself that you will work on your art for so many hours per day or week. And then, set that as a goal and set that time aside.
Learn to prioritize – An essential part of time management is knowing what tasks can wait for another day and what tasks will need to be done immediately.
Set time limits – It can be easy to get caught up in the moment, but try to set some time limits on your actions.
Organize yourself – Organize yourself to reach your goals or targets. Try to have a day of the week where you do a specific task. For example, maybe every Friday, you do the accounting that needs to be done.
Reduce distractions – Distractions can cause you to lose time management. I know if I try to watch TV and do something, I only work part of the time as the other time I get caught up in what is happening on the television.
2 – Marketing And Sales
To succeed in your art, you will need to understand marketing and sales. Marketing is the process you go through to get people interested in your art. Sales are the process and activities that will lead to people buying your art.
They may seem very similar, but in reality, they are not precisely the same thing. Marketing is about promoting yourself and your art. It is about building an awareness of who you are as an artist. It is about letting people know about your art. Marketing is usually focused on larger groups of people like social media or websites.
Sales is what helps you survive as an artist. It is about selling your art. It is about managing relationships to help you sell your art. Sales are usually targeting very specific smaller groups of people like contacts who have already purchased from you in the past to people who have shown interest in your art.
To be successful in your art business, you need to be able to manage and master both your marketing and your sales.
3 – Your Art Brand awareness
In order to be really effective in your marketing and sales efforts, you must also be able to develop your own artist brand. Here are some of the basics for your own personal artist brand:
4 – Social Media
Social Media is part of marketing and sales, but it has become so important in the world today that I have placed it in its own separate category. The reason is that besides setting up a website, almost all artists and companies today need a social media presence.
Social media can take a lot of time if you do not work this correctly. Today there are a lot of tools as Tailwinds or Hootsuite that can help you to preschedule your social media posts so that you do not have to do it every day. In fact, many people who do social media may work ahead a few weeks at a time so that they do not need to worry about posting every day or even every week.
5 – Digital Savviness
To survive in today's business world, you need to have a lot of digital savvinesses. If you do not know how to design social media posts, webpages, videos, or a host of other things you need to know, you will need to hire someone, which can be really expensive.
If you do not learn the digital skills to do some of these things independently, you will need to pay others. Most businesses, especially when first starting out, will not be able to afford this kind of help, so it is best if you can learn to do some of these things yourself.
6- Accounting and Finances
Anyone who is in business will need to have some basic accounting skills and financial knowledge. You may hire an accountant to help you, but you will need to have some basic knowledge of balance sheets, budgets, profit and loss to understand if you are making a profit or losing money.
To find out more about why we feel like accounting is an essential skill to have you can read our blog on 8 Accounting Tips To Help You With Your Art Business by clicking here.
Running any business takes some basic business skills. Being an artist and selling your art is the same as someone who is an entrepreneur. Many artists forget these business aspects as they think it is only about the art that matters. In truth, art is only one part of the entire equation of selling your artwork.
Anita Louise Art is dedicated to art education, great artists, and inspiring others to find and create their art. We love art that uplifts and inspires. #ArtToMakeYouSmile! #ArtToMakeYouHappy!
If you want to see any of my art, you can find out more by clicking here. If you are interested in what inspires me and my paintings, you can discover more by clicking here.
We have a free newsletter and would love you to be part of our community; you can subscribe to the newsletter by clicking here. If you have any questions, I would be happy to talk to you anytime. You can reach me, Anita, by clicking here.

Subscribe to our Anita Louise Art YouTube Channel with great videos and information by clicking here.
Join us for our podcast "5 Minutes With Art." Spend just 5 minutes a week with us to discover and learn about great art and artists. You can find out more about our podcast by clicking here.
Related Questions
How Can You Brand Your Art Business?
You can take four steps to help you brand your art business. Each of these steps will help you to not only define the goals for your business but also to understand who you are selling to. It will also help you to correctly identify your customer and what motivates them to buy, so that you will know how to market to them more effectively. And finally, having a proper brand will allow you to consistently sell to your targeted customers in a way that will help to drive your sales.
To discover more you can read our blog on 4 Steps To Help You Properly Brand Your Art Business by clicking here.
Why Should I Have A Website?
Every artist today needs to have a website. Some of the reasons are that an artist is essentially running a small business, so in running the small business, they need to have a website like any other business owner
You can read more about this by reading our blog 11 Reasons Every Artist Should Have a Website by clicking here.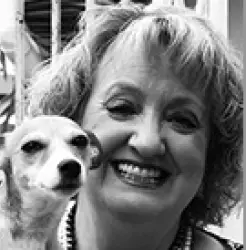 Latest posts by Anita Louise Hummel
(see all)