One of the most famous Japanese Ukiyo-e woodblock print artists is Katsushika Hokusai. Even if many people do not know his name, most people have seen some of his works of art, especially his famous one called, Under the Wave Off Kanagawa (1830-32).
Hokusai used several art mediums for artwork, including painting, woodblock prints, book publishing, and various product designs. He was an extremely prolific artist who produced over 30,000 works of art during his lifetime. He was a pretty eccentric artist, so some people call him the Japanese Bohemian artist.
About Katsushika Hokusai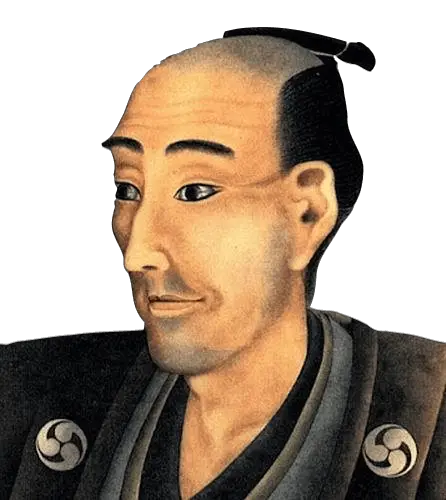 Katsushika Hokusai (1760-1849) was known as Hokusai, a Japanese artist who was a Uykiyo-e painter, printmaker, and Manga artist during the Edo period Japan. He is best known for his woodblock series entitled "Thirty Six View of Mount Fuji."
Hokusai is an essential Japanese artist as he transformed the Ukiyo-e style, which at one point only focused on courtesans and actors. Hokusai helped the Ukiyo-e woodblock prints become a much broader form of art. Hokusai's paintings focused mainly on everyday life, landscapes, and animals.
Hokusai was an extremely prolific artist who produced over 30,000 woodblock prints, sketches, paintings, and images. Because of this and the techniques he employed, he is considered one of the greatest artistic masters throughout art history.
Hokusai was known by many to be quite an eccentric artist. Rumor has it that he never cleaned his house so that when his house was too dirty for him to live in, he would move. During his lifetime, he lived in at least 100 different places.
A government official once came to his house to ask Hokusai to do a commission for him. The government official was shocked at the state of Hokusai's house as there was nowhere for him to sit down and have a conversation.
Instead of being embarrassed by the state of his home, Hokusai scolded the official and his complaint. He told the government official that he should not complain and be so rude about his home. Hokusai told him he would not do any commissions for him unless he told everyone he met how his home was a "model of cleanliness."
Hokusai also changed his artistic names. One of his more funny names was the name he used later in life, which translated to "The Old Man Mad About Art."
Because of his temperament and eccentric nature, many call Hokusai, the Bohemian Japanese artist.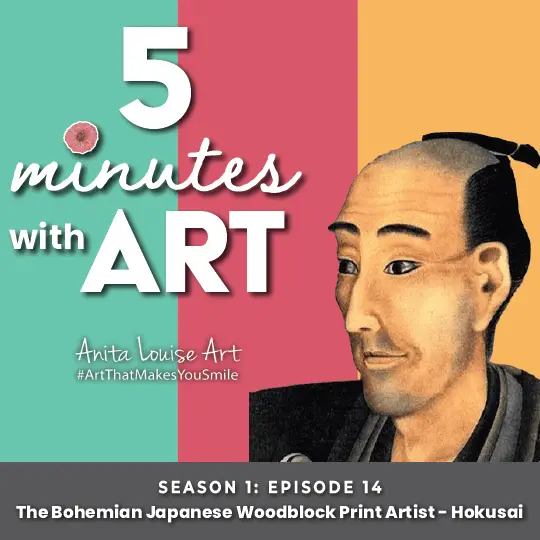 Katsushika Hokusai And His Art Mediums
The three primary art mediums that Hokusai is known for are painting, printmaking, and manga. Besides these mediums, he was also a designer for various products that included board games, books, and paper lanterns.
Here are some of his different art mediums:
Hokusai And His Paintings
Hokusai was a prolific painter. During his lifetime, he was Japan's leading expert on Chinese paintings. Hokusai is usually thought of as a printmaker, but the truth is that he was by all accounts a master painter.
Hokusai understood how to use his fame for self-promotion. A story was told about him being called before the shogun to demonstrate his artistic ability. He was asked to paint a river with red leaves floating in it.
Hokusai took a long piece of paper, drew some blue lines, then took a chicken and dipped the chicken's feet in red paint and chased the chicken around, the paper creating a clever chicken footprint image of Japan's Tatsuta river with red leaves floating in the water.
He was also known to use his paintings to help him gain fame and self-promotion. He would create massive paintings in public with the help of his students.
In 1804 at a festival in Edo (present-day Tokyo), he painted a 180-meter long portrait of a Buddhist monk and used a broom as his painting brush.
By all accounts, Hokusai was an extraordinarily imaginative and talented artist.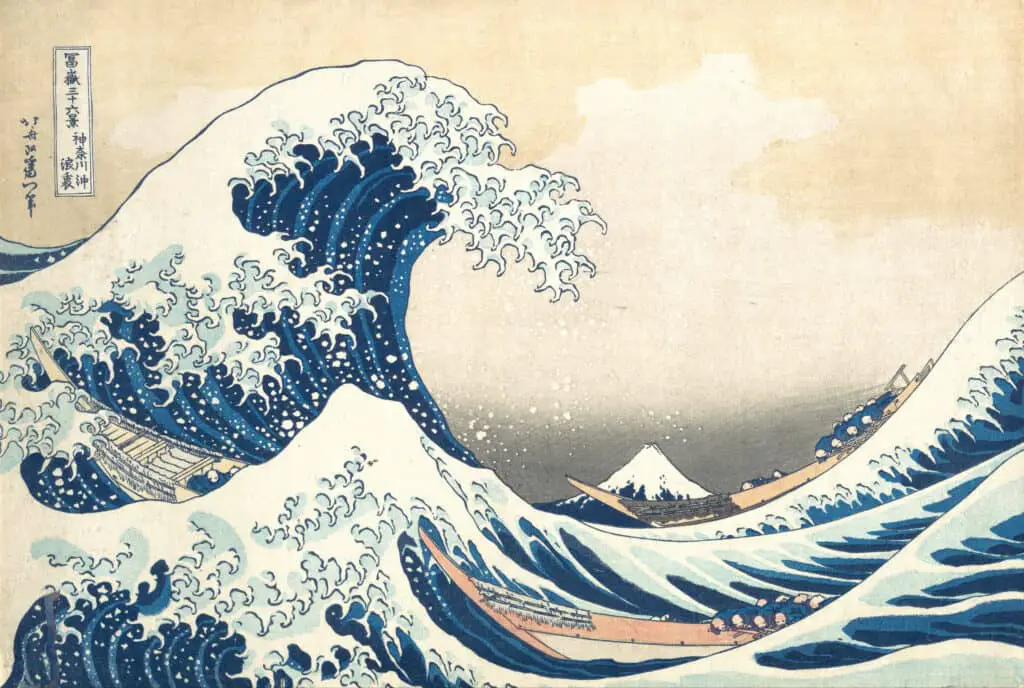 Hokusai And His Printmaking
Hokusai is best known for his printmaking and, in particular, his print series called "Thirty-six Views of Mount Fuji." This print series included the most famous woodblock print ever produced that is known as the Great Wave.
To learn more about Hokusai and the Great Wave, you can read our blog The Great Wave Off Kanagawa by Japanese Artist Hokusai (1790-1849)
For these sets of prints, he introduced the Prussian blue color to the market. The Prussian blue pigment was a synthetic pigment that was lower in price than some other paints.
Hokusai And Manga Art
Hokusai is considered by many to be the first Japanese Manga artist. Manga art is a Japanese art form encompassing drawn cartoons, comic books, and novels.
Hokusai produced a book that was for sale and knowns as Hokusai Manga. The Hokusai Manga is a collection of sketches of various subjects by the Japanese artist Hokusai.
The word manga was used very loosely to describe this book. Hokusai printed a variety of sketches, including landscapes, flora, fauna, and everyday life. It also included some of the supernatural.
The sketches in the book were block printed in three colors – black, grey, and pale flesh color. These Manga books were quite an undertaking as the books comprised thousands of images in fifteen different volumes. The first book was published in 1814 when Hokusai was 55 years old.
Hokusai, The Product Designer
Hokusai was an extremely prolific artist who even ventured into designing various printed products and then sold them.  We can say he was one of the first product designers.
Here are some of the items he was known to have helped design:
Boardgame – He made and designed several board games. One depicted a pilgrim's route between Edo and a nearby religious site.
Illustrated Books – He has illustrated countless books of poetry and fiction. He even published a manual for up-and-coming artists.
Toy Prints – He was a leading designer of toy prints. The toy prints were sheets of paper that were to be cut into pieces and then assembled in a three-dimensional diorama.
When we speak of Hokusai, we can not just speak of one medium or type of artwork; with over 30,000 works of art produced during his time, he has left us a massive legacy of Japanese art, particularly illustrations woodblock prints.
Hokusai rightfully deserves his place as one of the top artists to have ever lived. He left his mark not just on Japanese artwork but also influenced many artists who went after him.
Anita Louise Art is dedicated to art education, great artists, and inspiring others to find and create their art. We love art that uplifts and inspires. #ArtToMakeYouSmile! #ArtToMakeYouHappy!
If you are interested to see any of my art, you can find out more by clicking here. If you are interested in what inspires me and my paintings, you can discover more by clicking here.
We have a free newsletter and would love you to be part of our community; you can subscribe to the newsletter by clicking here. If you have any questions, I would be happy to talk to you at any time. You can reach me, Anita, by clicking here.

Subscribe to our Anita Louise Art YouTube Channel filled with great videos and information by clicking here.
Join us for our podcast "5 Minutes With Art." Spend just 5 minutes a week with us to discover and learn about great art and artists. You can find out more about our podcast by clicking here.
Related Questions
Hokusai Vs. Hiroshige, Japanese Woodblock Art
Even though they both lived during the same time in Japan and painted similar subject matter, how they painted and saw that subject matter is very different. Hokusai was considered a bohemian artist, while Hiroshige was the ultimate Japanese government bureaucrat.
By clicking here, you can learn more by reading Hokusai Vs. Hiroshige, Japanese Woodblock Art.
Claude Monet And The Rise of Japonisme
Japan opened its doors to the western world for trade in 1853, and with that came a flood of Japanese art, artifacts, and textiles to Europe. Many Impressionism artists were fascinated with Japan, but one that was heavily influenced was Claude Monet.
By clicking here, you can learn more by reading Claude Monet And The Rise of Japonisme.
What Does Japonisme Mean?
The term Japonisme is about the influence of Japanese art on European culture and arts. Most notably, the influence Japanese woodblock prints had on the Impression art movement. Many of the prominent artists from the Impressionism art movement were inspired by the Japanese Ukiyo-e woodblock print artists.
By clicking here, you can learn more by reading What Does Japonisme Mean?.